Bert Wheeler
Dorothy Lee
Roscoe Ates
Released by RKO | Directed by William Seiter

Too Many Cooks: Mr. Bland Builds His Etc.
"I never looked at it that way."

"You can't that way. Only when looking back."
The beginning and end of wit when it comes to the movie is that one of the combative families is named "Cook". Too Many Cooks. Get it? It's about two families wresting for the spiritual control of a young couple's currently-under-construction house. The girl's family is huge, the boy just has an uncle who's also his boss. Everyone tells those two kids– who just want to be in love– exactly what they should do. Everyone sees the error of their ways after a while.
Can I duck and roll out of this review in under four paragraphs? Let's see. Here's the opinion part, at least. It's boring. It's inane. The only good moment is a wistful old man telling someone not to grow old as a bachelor since life seems empty despite the greater freedom. It's almost heartfelt. The movie undercuts that by the third act, of course, let's not act surprised.
Now the part where I go into the performers and look of the piece. The writing is abysmal. Even as a domestic drama instead of comedy, it's miserable and unsurprising. Bert Wheeler and Dorothy Lee, who've been together before and will be together after this, squeak by with only modest charms. Director William Seiter (also behind the infinitely better Girl Crazy, Diplomaniacs, and Peach-o-Reno) doesn't do much. Roscoe Ates plays someone with a stutter; it isn't funny.
I don't know why you found this review. I usually try and do good by some of these movies, but there's simply nothing good here at all.
Gallery
Hover over for controls.
This slideshow requires JavaScript.
Trivia & Links
Bert Wheeler was then and is still now famously known as one half of the comedy troupe Wheeler & Woolsey, who were the big box office saviors for RKO until Astaire and Rogers came along. The RKO bean counters thought that putting the two in separate movies would mean double the box office instead of half the charm. This movie and Woolsey's solo venture, Everything's Rosie, both flopped and the team stuck together from then on until Woolsey's death in 1938.
Based on a play from the early 1910s. And it shows. Hilariously, Ed Watz's Wheeler and Woolsey (which is well worth a read if you have any interest in the duo) notes that the scriptwriter managed to wrangle $20,000 out of RKO for the rights as well as maintaining all television rights for the film in perpetuity. For some reason. The book also contains star Dorothy Lee ranting about the "stupid" film while Watz bemoans how perfectly miscast Wheeler is.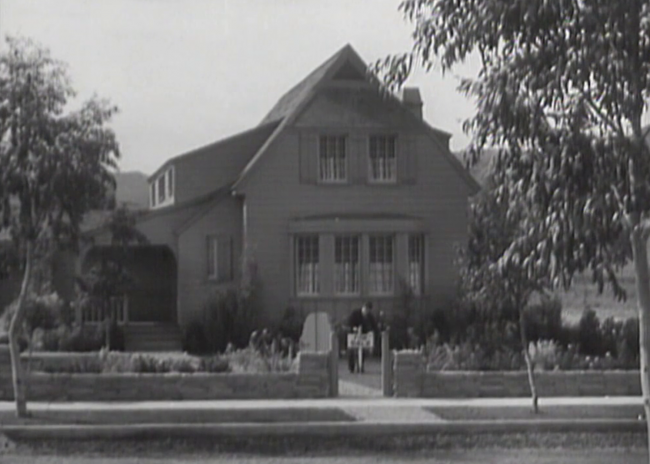 The New York Times rips into this one, praising the performers but noting "there are limits even to the art of acting." They add:
In carving the monument for "Two Many Cooks" even the most hopeful sculptor could only find the words of an elegy. Sad and dreary would be two of them, and down toward the end that mournful one, funereal.
TCMDB talks about William A. Seiter's contributions and then wraps up talking about how the principles felt:
Lee's recollections for Watz of Too Many Cooks' month-long shoot were less fond. "Every day I'd ask Bert, 'Why are we shooting this?' He'd shrug, smile at me and say, 'Yeah, it stinks, but they gotta pay us for doing something.'" Still, the duo did put in a yeoman effort, and their work is pleasing. […]
Hollywood history, of course, shows that Wheeler and Woolsey weathered the commercial and critical indifference that greeted both Too Many Cooks and Everything's Rosie. According to Watz in his biography on the duo, Bert and Robert enjoyed needling one another over the projects. "'Whenever I'm feeling low,' Bob cracked, 'I just look over those reviews of Bert's picture–they're like a tonic!'"
Awards, Accolades & Availability
This film is an obscure one, but shows occasionally on TCM.
Comment below or join our email subscription list on the sidebar!