Pre-Code.Com Site News for July 2015
Happy July! I hope you're as excited about the summer as I am. I, for one, will get to the beach at some point. … and I'll be reading. Okay, my summer plans aren't that exciting.
What is exciting is that I'm finally able to watch stateside TCM again for the first time since my parent's cancelled their cable and the twelve VPNs I had to use worked on the Watch TCM page. You can read about Sling TV over at Will's site, while I'll be watching TCM. Or marvel at just how terrible IFC has become in the last ten years– what the hell happened to that channel?
I have a big project to announce in the upcoming weeks. A few blogger pals know about it already, but I look forward to sharing it with everyone else.
Also at the site, the month of July will be spent on finishing the pre-Code filmographies of the more patriotic American stars– or at least, one of the Yankee Doodle Dandiest…
Anyway, here's the pre-Code movies for July. Looks like there's a Barbara Stanwyck marathon on the 15th which covers a lot of her (non-Columbia) pre-Code films, including the underseen So Big! and Ever in My Heart. So definitely check that out.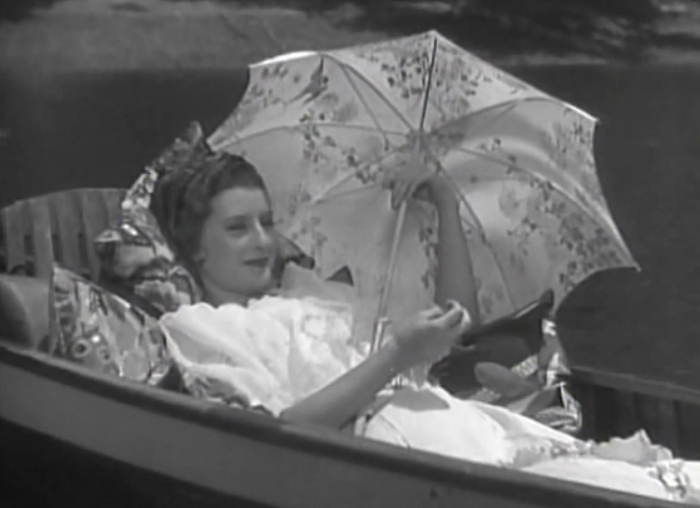 Pre-Code Hollywood Movies on TCM in July
Please note: All times are Eastern. This schedule is subject to change. See the full listings here. To watch TCM online, check out their TCM Watch site.

---
1st, 6:00 AM
Payment Deferred (1932)
A milquetoast kills for money and finds it a hard habit to break.
---
---
---
---
---
---
---
---
12th, 8:00 PM
The Big Dog House (1930), Handlebars (1933)
A pair of short films. The first is a parody of The Big House but, you know, with dogs, and the other is a history of bicycles.
---
14th, 4:45 AM
Divorce in the Family (1932)
A young boy gets caught in an emotional tug of war between his divorcing parents.
---
14th, 6:15 AM
Tarzan the Ape Man (1932)
Me Tarzan. You know this joke.
---
14th, 1:00 PM
King Kong (1933)
A large ape makes a monkey out of New York.
---
14th, 3:00 PM
Son of Kong (1933)
Seems like this would have made a good Father's Day selection.
---
---
---
---
---
---
---
---
---
16th, 6:00 AM
Midnight Alibi (1934)
An elderly recluse shelters a man on the run from bogus murder charges.
---
---
22nd, 6:15 AM
20,000 Years in Sing Sing (1932)
When his girl commits murder, a hardened criminal takes the rap to protect her honor.
---
22nd, 7:45 AM
The Show-Off (1934)
A loud-mouthed bumbler almost ruins his new wife's family.
---
25th, 8:15 AM
Skippy (1931)
Boys from opposite sides of the track try to raise money for a dog license.
---
27th, 6:00 AM
The Phantom of Paris (1931)
John Gilbert plays a magician falsely accused of kidnapping.
---
27th, 7:15 AM
Svengali (1931)
John Barrymore hams it up as the dastardly Svengali.
---
---
---
29th, 7:15 AM
One Way Passage (1932)
A condemned convict and a terminally ill woman meet on an ocean liner.
---
29th, 8:30 AM
The Kennel Murder Case (1933)
Philo Vance gets in the dogfight of his life.
---
---
---
---
30th, 11:00 AM
When Sinners Meet (1934)
An eccentric millionaire kidnaps eloping couples to make sure they're meant for each other.
---
Questions? Comments? Or do you just want to bug me? Leave a comment below!