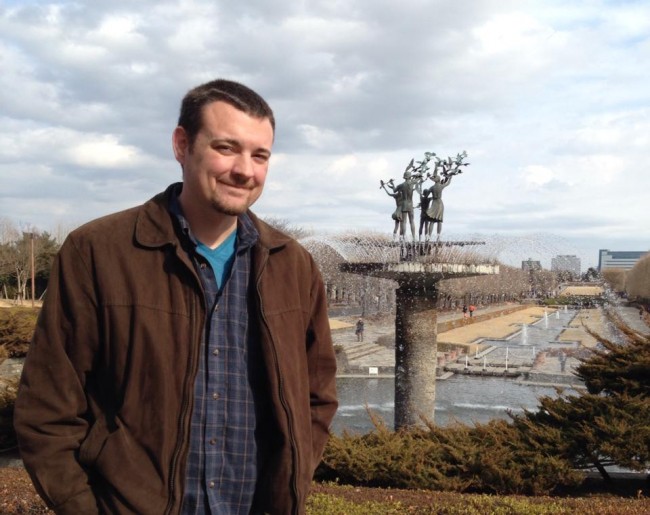 About Danny
Danny is a balding chubby white dude who lives outside Tokyo, Japan, with two yappy dogs and a perfectly splendid wife. He spent most of his adult life working in videostores and movie theaters, watching any movie he could get his hands on. He also has a Bachelor's Degree in History, which, as you can imagine, means he's pretty much rolling in the dough. Nowadays, between wrapping up a Masters in Information Technology, volunteering at the library, serving on the Classic Movie Blog Association's board of governors, and teaching ESL to Japanese toddlers who like to punch him in the balls, Danny is frantically smashing the keyboard in hopes that one or two reviews on the site help someone find a good movie to watch.
Danny became interested in Pre-Code Hollywood in 2010 after checking out the first Forbidden Hollywood collection from the library and watching The Divorcee; yes this site's origin really is that lame. He began writing about the films in 2011 at his old site, Can't Stop the Movies, before spinning it off into its own blog with fancy content and images and everything. Since then, Danny has reviewed over 250 pre-Code films, was invited to speak in Toronto, and has had this site called "invaluable" by Sight and Sound magazine. (Though don't ask them about it; first, they probably won't remember, and, second, asking a magazine questions is quite silly if you must know.) He was also interviewed by Brad Avery over at Smug Film, giving you unique yet disturbing insight into the mind of a madman.
You can contact him on Twitter by way of @PreCodeDotCom or at the site's email address. Danny is also getting sick of writing in the second person, so he will stop now.
Other Writing
Books
Co-Author
Contributor
Old Writing Gigs
Internet Contributions
Dead Tree Contributions
Profile for Helen Walker for The Dark Pages, 2012
Book reviews for "TC Magazine" (defunct), 2007