Gertie
Bebe Daniels

Jimmy Hartigan
Ben Lyon

Kelsey
Robert Emmett O'Connor

Released by RKO
Directed by George Archainbaud
Run time: 68 minutes
Proof That It's a Pre-Code Film
A frantic Jimmy reaches down the front of Gertie's dress to retrieve a stolen necklace.
We follow a pair of career criminals who fall in love. Don't worry, they reform.
Alias French Gertie: Ooh La La

"Gertie Jones! 'Gertie the Gun'. And I don't get this til now. The slickest inside worker who ever turned a trick! Smooth as satin!" 
There are different kinds of chemistry between people. Just like there are different kinds of relationships, there are different ways that people's personalities mesh. Bebe Daniels and Ben Lyon starred in Alias French Gertie as their lengthy relationship began, and its easy to see a kind of pleasure brimming between the two leads.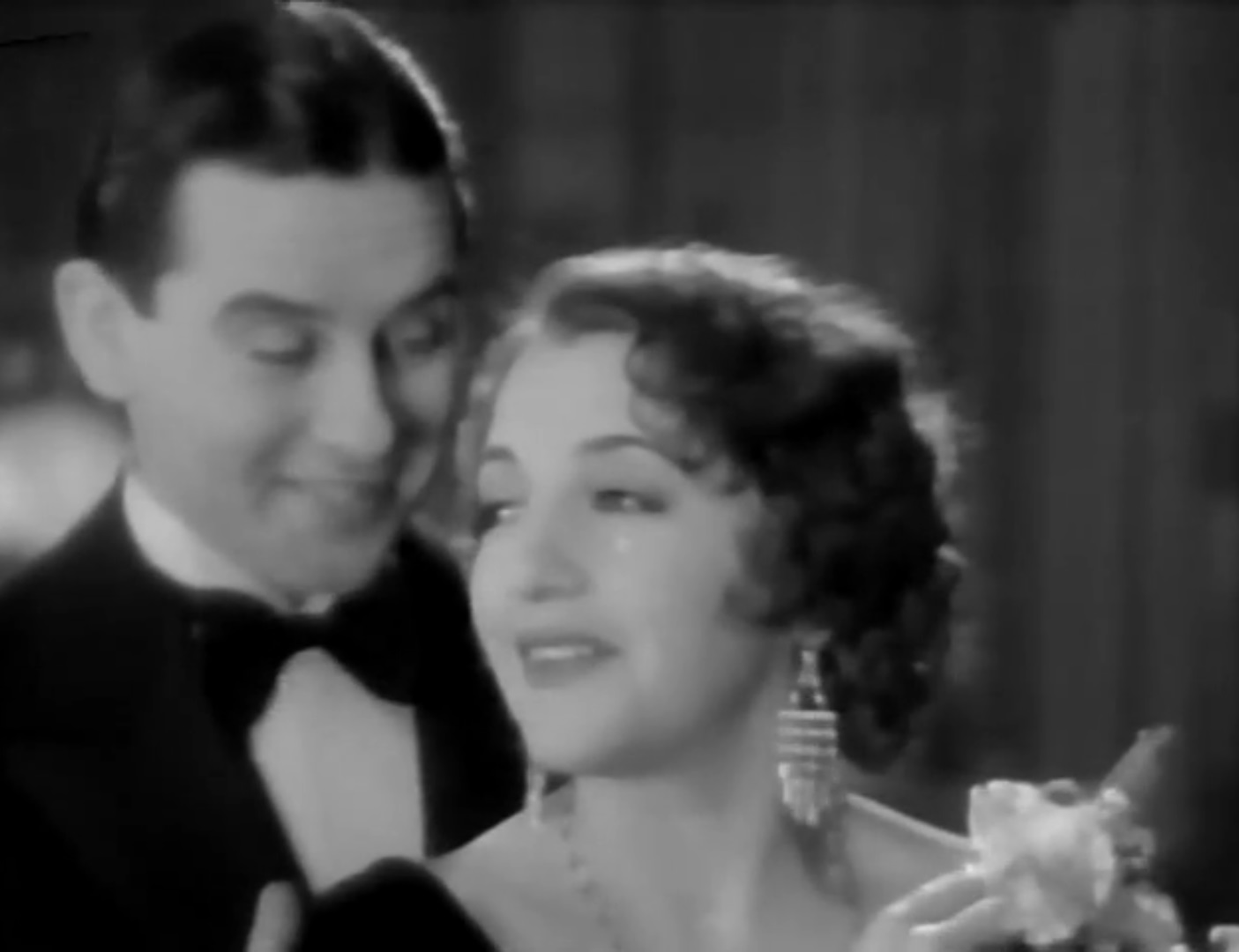 Now pleasure is one kind of chemistry; it's certainly not anywhere approaching lust or desire. For a movie about a woman who works as a French maid and a man good with his hands, Alias is a rather sexless proposition. But what the movie does have is this pleasant charm, not like watching a new couple hooking up but rather seeing an old married couple just enjoying one another's company.
Daniels and Lyon star as Gertie and Jimmy, two thieves who meet one another as they're both trying to steal a diamond necklace from a safe. Gertie works as an inside woman, pretending to be a French maid until the time is right to pilfer the state. Jimmy is a safe cracker. Their first encounter sees Jimmy sent to the penitentiary for a year, but Gertie waits and the two resume their criminal activities once reunited.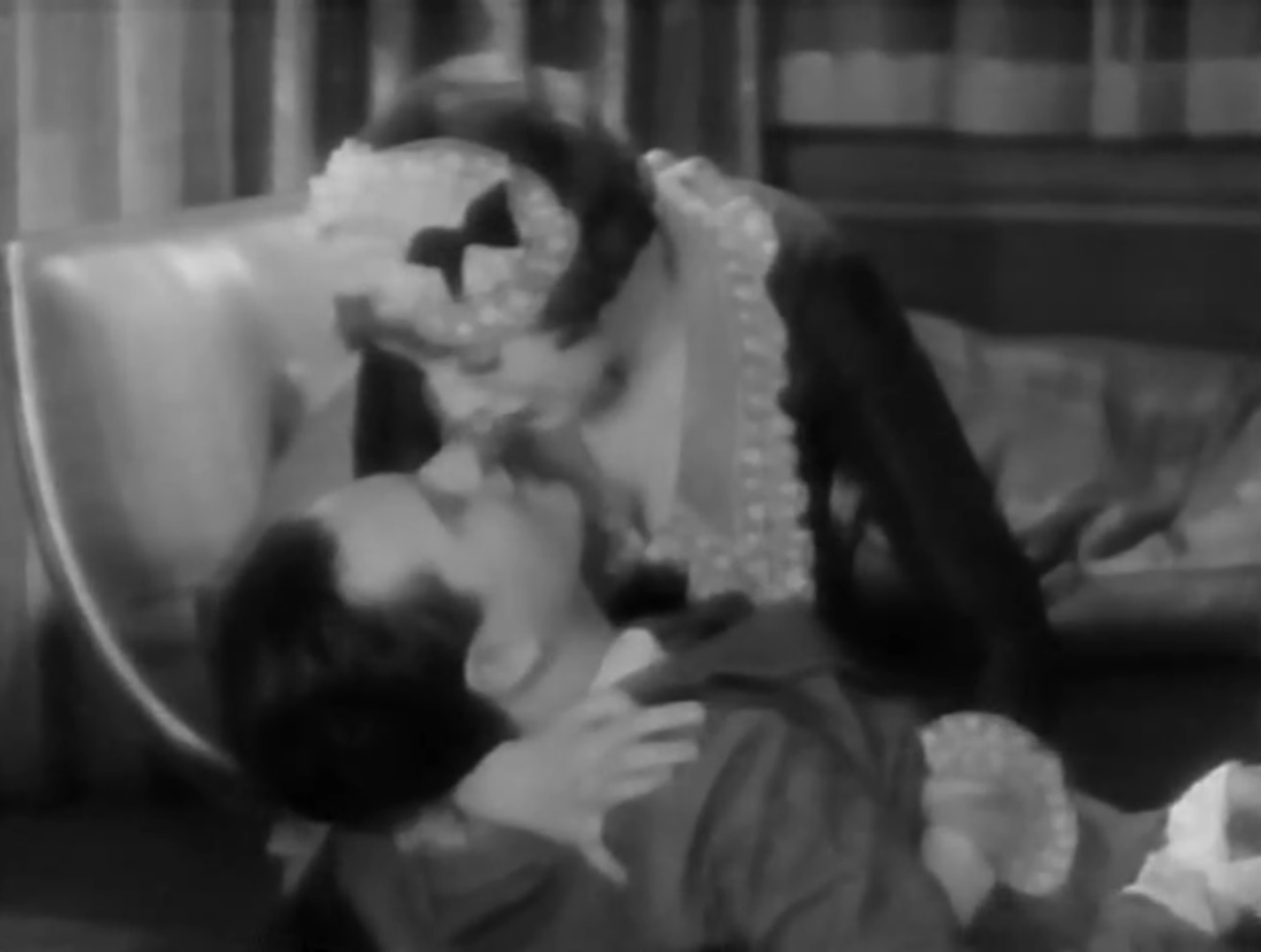 However, rye Sargent Kelsey has promised to keep an eye on the two of them, and Jimmy is almost caught during one smash and grab. Gertie implores him to go straight, and when the opportunity comes for him to invest his hard-earned savings in a brokerage appears, they both leap in, eager to finally be respectable. If you've seen enough of these con movies, you know the two crooks are about themselves to get swindled, and then it's only a small leap for Jimmy to head back down the wayward path with Gertie desperately trying to stop him.
While Alias French Gertie isn't a particularly good movie, it's a pleasing one. Bebe Daniels is not one of cinema's great screamers, but she has a brassy gusto. Watching her trying to toss out crook slang is bemusing, and while the film is no live wire, she and Lyon are fun to watch together.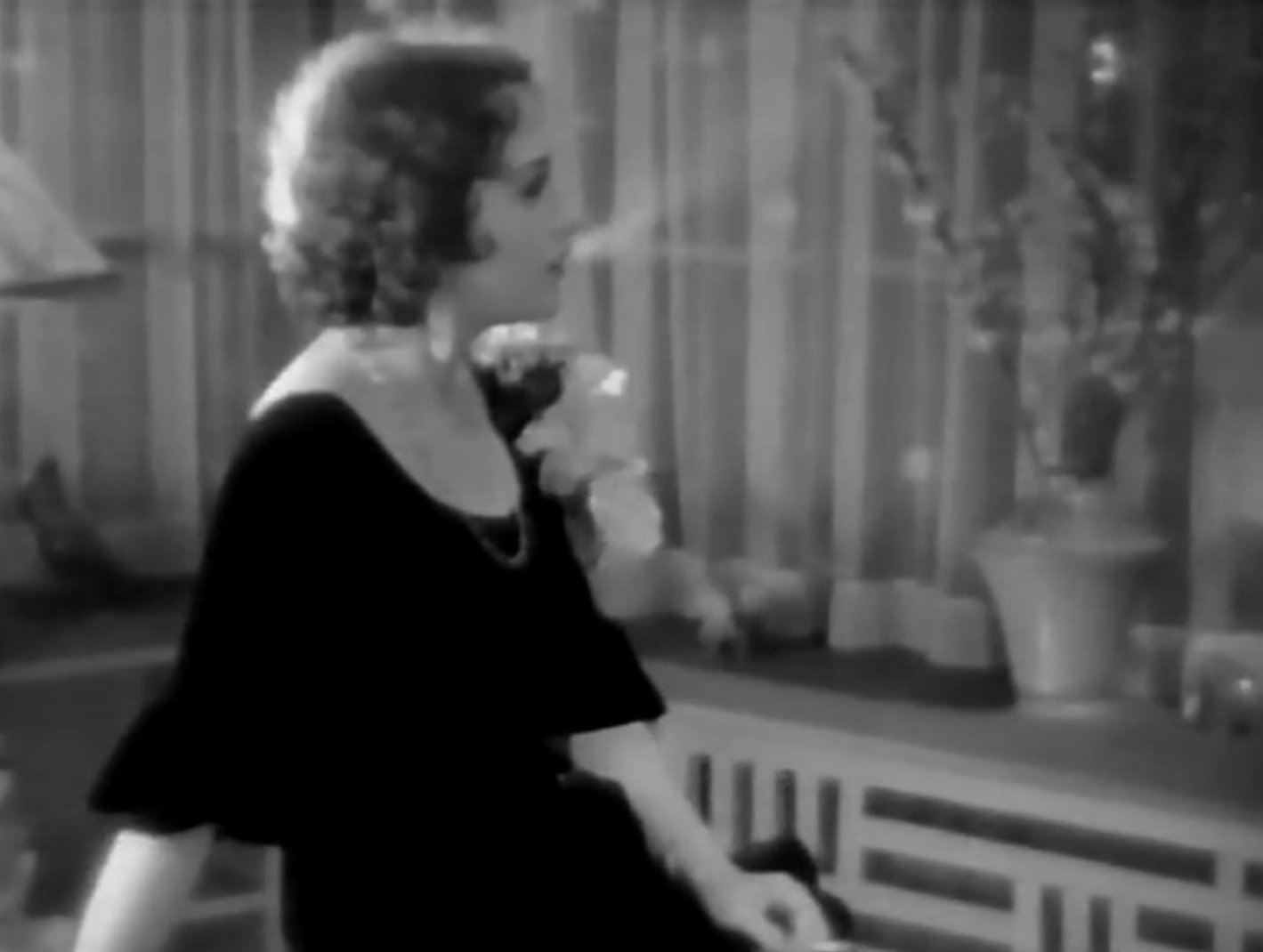 But the film suffers from being overly predictable and never very interesting. One character, Nellie, arrives and stops the movie dead in its tracks as her tale of spending 10 years in prison reinforces things we already know and her actress can't seem to work up any emotion outside of exasperation.
Okay, okay, I'm razzing the movie a bit. Alias French Gertie is an often pleasant enough and slightly bemusing tale of crooks trying to go legit. It's… alright. That's the best I've got.
Screen Capture Gallery
Click to enlarge and browse. Please feel free to reuse with credit!
Other Reviews, Trivia, and Links
Over at Mubi, Daniel Riccuito muses on the pre-Code world of Bebe Daniels.
Crook meller, with enough hoke turns to provide laughs, but not good enough for a week in any but a show window like the Globe with a sales policy and grind prices. […] The theme is filled with the kind of obviousness that some audiences enjoy. Everything is telegraphed. If the lines attempt sophistication and a little mystery now and then, Lyons' exaggerated blandness or the detective's perked ear do a tip-off.
Screenland spends most of their review swooning over the central couple's real-life romance.


Filing the information in the top right from this Picture Play montage as "you learn something new every day".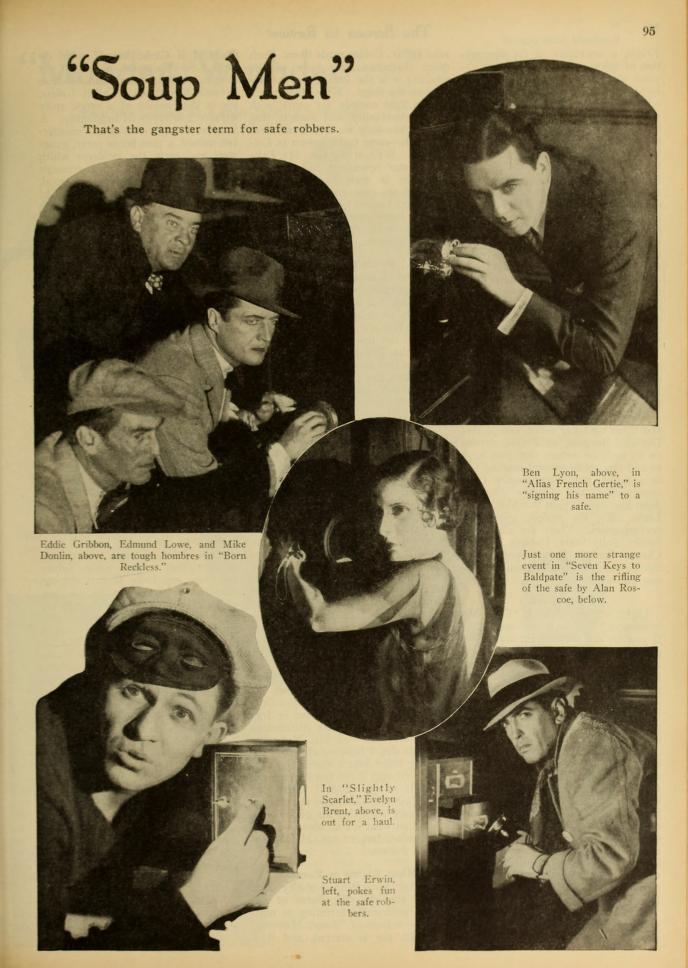 Awards, Accolades & Availability
This film is rather rare, though as of this writing there's a pretty rough copy on YouTube.
More Pre-Code to Explore