The Purchase Price: Cheap Stuff
Decency matters so much to the rich. This is the sad lesson that nightclub singer Joan Gordon learns as her fiance leaves her in a small hotel room, crushed. Her affairs had been many, but she'd seen this as her chance as real love.
A clingy ex (who is also a rather big louse and all around ne'er-do-well) sees this as an opportunity to move in, and the distraught Joan decides to escape. After a brief layover in Canada, her slightly demented hotel maid informs Joan of a rather silly situation that she finds herself in; she's decided to be a mail order bride to a lonely farmer, but had sent the man pictures of the gorgeous Joan instead to entice him.
Seeing an opportunity, Gordon gives the maid $100 ("With $100, I may be able to find a fella in this town!" the maid says, "I can try the goods before I buy them!") and gets on the train herself, deciding to give a new life a shot.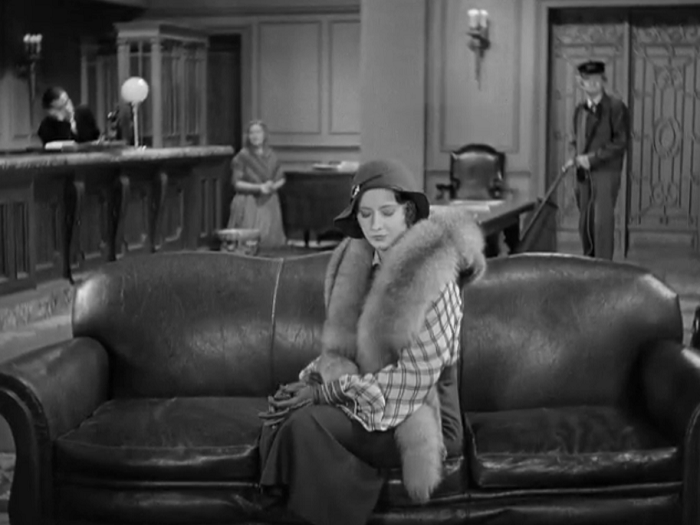 It's…. not much of a story. While Gordon, played by the eternally smart and beautiful Barbara Stanwyck, definitely has some moments of fire and wit, most of the movie can't match her. The farmer she ends up with, Jim Gilson, is awkward and tries to force himself on her. That he's nice enough to leave her alone afterward is of little interest– their chemistry in such an awkward situation fails, no matter how much Stanwyck tries to heat it up.
The movie also does not contain the most flattering depiction of farmers ever– all of them are moonshine drinking weirdos with penchants for mischief and pranks. There's an evil land baron thrown in for good measure, who's out to get Gilson's farm. Joan eventually has to use some wit and persuading to allow him to keep it, though
There are some rather swell moments interspersed, but they're rare enough that it's hard to muster much enthusiasm. Director William Wellman has a good handle and creates some good moments, but they never congeal into anything worth caring about.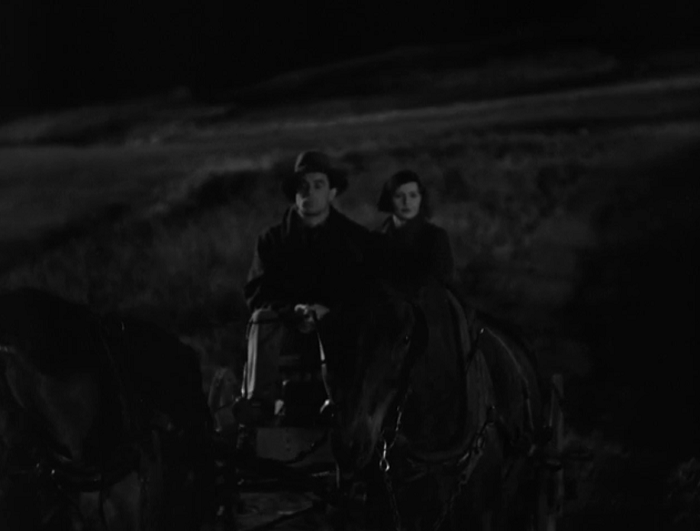 There is one final thing I wanted to note, because it's oddly what I kept coming back to after watching the movie. For the beginning portion, as Joan works in the nightclub and talks to her beau while doing her makeup in front of the mirror. The only thing is, with the way the scene is shot, Stanwyck is staring into the camera. We can see the back of the desk, and she dutifully looks into the camera, pretending it's a mirror… It's just not a way you usually see scenes in makeup rooms shot. It feels like an added artifice, and it makes the audience self conscious of their own presence in the movie.
It's just a strange choice. Wellman doesn't do too much else with the camera here, not mimicking the bravura of the Pipe City scene of Wild Boys of the Road or the World War I scene of Heroes for Sale, and while that might be okay for a movie that's supposed to be more romance than action, it still lacks a moment of fiery passion that it so desperately needs.
Hell, even the fire at the end isn't good enough to supply it.

Awards, Accolades & Availability
This film is available in Forbidden Hollywood, Volume 3. You can buy that collection from Amazon.