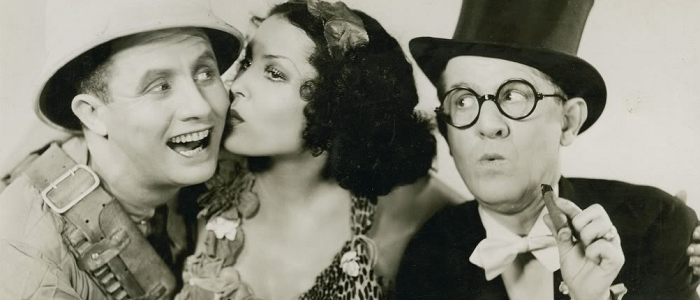 Wheeler & Woolsey: Our Boys
After two vaudeville comedians, Robert Wheeler and Bert Woolsey, were put together by Florenz Ziegfeld in the massive stage show Rio Rita, a dynamite partnership was quickly formed. When the film adaptation came out in 1929, the duo became a box office bonanza for RKO. They made so much money that RKO even tried splitting them into separate films to double their money, which didn't quite fly.
The duo's risque comedy was popular in the Pre-Code era, but declined once censorship kicked in. Woolsey's death in 1938 put a damper on Bert's career, and since their most popular movies couldn't be re-released due to their content, the duo was quickly forgotten. Wheeler passed in 1968.
Wheeler & Woolsey's Pre-Code Filmography
Studios
Biography
 

Wheeler & Woolsey: The Vaudeville Comic Duo and Their Films, 1929-1937

By Edward Watz
Wheeler & Woolsey Sites and Links