Mary Richards
Sylvia Sidney

Harry Glynn
George Raft

Muriel Stevens
Lilian Bond

Released by MGM
Directed by W.S. Van Dyke
Run time: 92 minutes

Proof That It's a Pre-Code Film
All about the kind of woman who survived the Depression any way possible, and the men who picked them up.
Sylvia Sidney is a conwoman who's actually the heroine
Shirtless George Raft. Ladies, please.
"I could smash her face in myself."
Sidney and Raft go on a date night where they see a Mussolini newsreel. Speaking to early 30s views of the fascist, Raft notes, "That guy's doing alright."
"I can't marry you– I already got a husband."
Holding an empty bottle, a woman declares, "Call the police– I've just killed Johnnie Walker!"
Pick-Up: Let Down

"It's just– I ain't exactly what you think."
This all seems pretty familiar. An unwieldy combination of the fallen women tropes, Pick-Up plays the greatest hits without landing any punches.
Sylvia Sidney is Mary Richards (not that Mary Richards), a conwoman who is just being released from prison. She and her husband had been playing the badger game on unsuspecting schmoes until one commits suicide. That's the game where a woman brings a man upstairs and the husband busts in to demand a bribe to keep things quiet. At least, that's how it should usually work.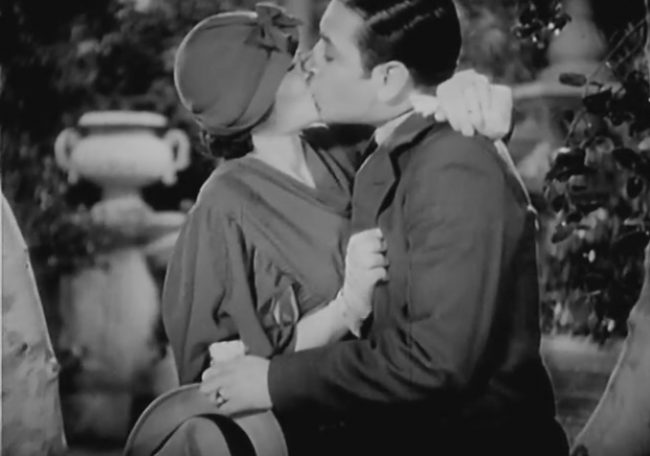 The suicide sent her inside prison. She gets out while her husband, Jim (William Harrigan), has a few more years to serve. He promises he will find her when he leaves, whether she likes it or not.
Alone on the street, with only a few nickels to her name, Mary stands too long under the awning of a lingerie shop and gets a proposition, one so hideous the film doesn't permit us to hear it. She ducks into a nearby cab piloted by Harry Glynn (Raft), who, unsurprisingly, turns out to be a nice guy and has a bit of sympathy for her. He takes her back to his place, and, after an agonizing back and forth, opts not to sexually assault her.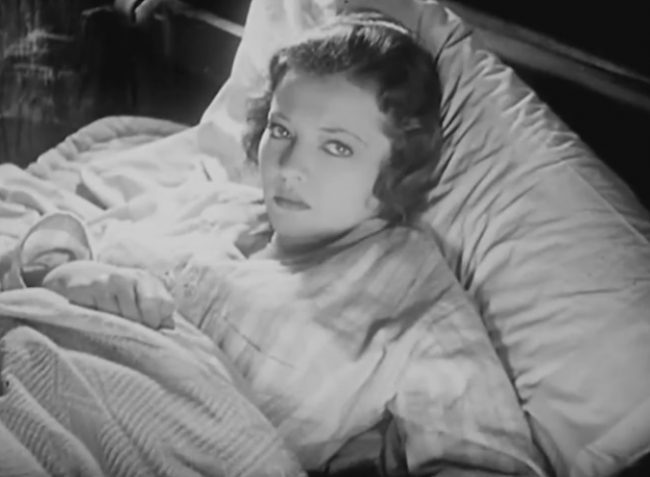 This must be love? Harry is merely a handsome schlub, one who probably opted against the act just because it would have taken too much effort. Mary soon bumps against this as she starts to push him to make something of himself more than being a cabby.
To the film's credit, it never really addresses Mary's life as a conwoman. While there's no doubt that Jim was a jealous monster, we can see as she manipulates Harry into buying his own auto garage that it becomes more and more likely that she wasn't an unwilling victim in the her old con.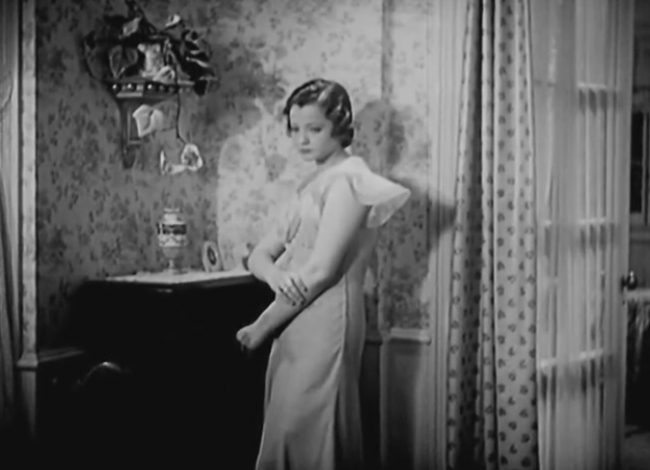 Harry makes a mint at the garage, and continuously proposes to Mary who has to demure. At this point, she's hiding out as 'Molly' to avoid tipping off Harry that she's an ex-con. (Or an ex-con-con, as you will.) When her husband reappears, having escaped and murdered a guard, she's accused of being his accomplice. Harry sacrifices everything in order to get her free, going so far to hiring Mr. Turner (Robert McWade), the most able defense attorney this side of John Barrymore and Fay Wray, to save her.
I skipped over one key character, Muriel (Lillian Bond), a bubbly socialite who is looking for some cheap sex from the uptight Harry and then laughs when he takes things too seriously. I skipped it for two reasons: 1) it is the most disconnected part of the movie and 2) it is the best part of the movie. Bond has a carefree exuberance that seems a shade of Zelda Fitzgerald that floats her through the film. She finds Harry a bore but handsome nonetheless, with Mary simply a square. She's a breeze in a movie of deep emotion and deeper cliches.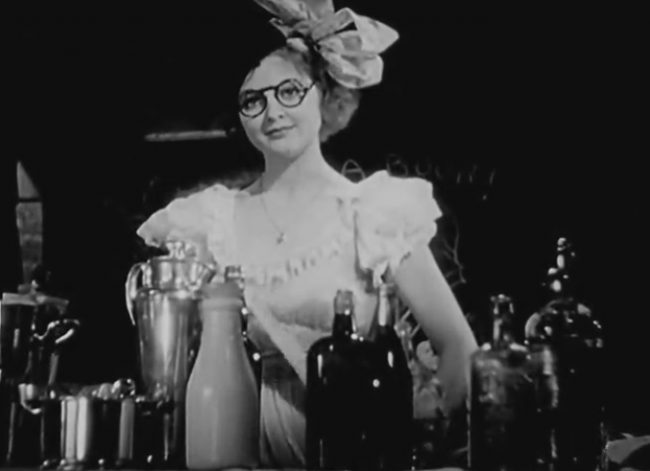 While Sylvia Sidney is good in the main role, it's hard to believe in an emotional Raft in any way. He's a block of cheese here, almost incapable of holding any audience sympathy. He's not served well by a character who designed to be dull eyed, one who never really stretches his imagination and must instead brood and, occasionally, take off his shirt.
Sidney does good work with her part, playing a character a little more daring than usual but still trapped in a screenplay rife with bits from other films. Pick-Up often reminded me of 1930's Ladies of Leisure and 1932's Vanity Street, both about women who need a leg up and find love and affection from a surprisingly-decent man. Vanity Street also sees a gruff man take a hungry woman back to his place, get her a job and then slowly fall in love with her.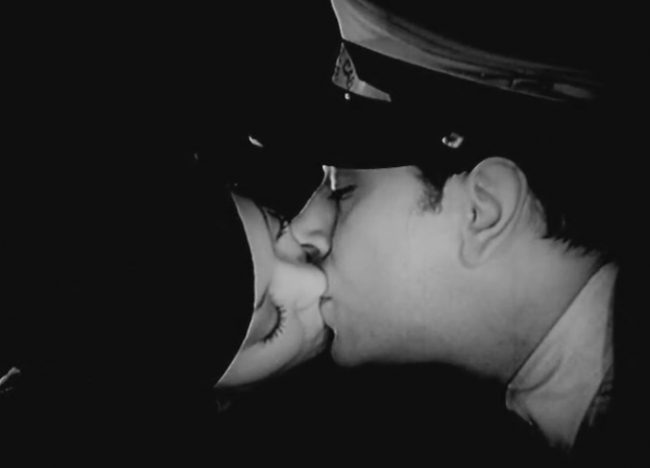 Both films tread similar ground, and both films manage to tell their stories more organically. Pick-Up feels too unbalanced, like the screenplay has lumps in it. Mary Richards is too passive for too long, and Harry too uninteresting. This thing needed 15 minutes lopped off somewhere.
Pick-Up argues for the humanity for women down on their luck, with pasts fraught with mistakes. But these kinds of movie are common enough, and Pick-Up is even more common than that.
Screen Capture Gallery
Click to enlarge and browse. Please feel free to reuse with credit!
Other Reviews, Trivia, and Links
The AFI notes explain that this was originally supposed to star Gary Cooper. Raft opted not to do The Story of Temple Drake to do this film instead.
Variety assessed the film as "weakish" and slams Raft as "not yet an actor".
Cliff over at Immortal Ephemera places this one at the bottom of the three Sidney/Raft team-ups, but still admits there isn't a Sylvia Sidney movie he's seen that he hasn't enjoyed.
Awards, Accolades & Availability
This film is an obscure one. It's currently playing on RareFilmm.com.
More Pre-Code to Explore