Proof That It's Pre-Code
Basically calls American evangelism out as being a performing art that exploits the dumb for the sake of profit. So that's something!
When dressed down by his boss, one employee closes the door and responds with a gesture whose meaning is unmistakeable:
Florence Fallon …
Barbara Stanwyck
John Carson …
David Manners
Bob Hornsby …
Sam Hardy
The Miracle Woman: The Mystery of It All
"Religion is like everything else, it's great if you sell it, but no good if you give it away."
Money above all. For all the talk about faith and freedom, America was founded in pursuit of lower taxes, wealth, and a better deal. And it's been a race to the bottom ever since. The monetary brand of American faith has always been at a crossroads with the more traditional ones, the ones which preach about the rich having little luck of making it into heaven and how good people should help out the less fortunate.
When opportunism meets that philosophy, it becomes about miracles, stunts, and showmanship; here, namely, evangelical Christianity. That preacher standing at the front of the church must be in contact with God, after all. Look at all this ornamentation; can't you tell how healthy their profit margins are?
This hucksterism is nothing new, as some segments of the American public seems to fall for anyone with a smooth line of jazz, a big stage show, and maybe even a couple of good magic tricks. The post-war 1920s were rife with this sort of chicanery, and a backlash emerged in the form of novels, plays, and this picture, all of which deride the evangelical industry for its many blatant hypocrisies.
Directed by Frank Capra, The Miracle Woman starts with a young woman named Florence Fallon (Barbara Stanwyck) giving a sermon at the church her father preached at for nearly three decades. Through the speech she reveals that despite his many years of service, he had been recently fired because of his old age, and without a penny to his name. She calls them out rightfully for being hypocrites, sinners six days a week and pious for one. This upsets the congregation who file out in bewilderment (behaving just like a flock would), and soon Florence is left sobbing in an empty church.
Well, empty save for one man. Bob Hornsby (Sam Hardy) happened to be in town, and makes an offer to Florence; exploit those saps who show up for their one day a week. Take to task all the bootleggers, swindlers, and adulterers. He tells her, "Most of the trouble in this world comes from having convictions." She buys in.
And so Florence becomes a revival preacher, set up in a huge tabernacle on the outskirts of New York City. She praises God and promises all a ticket to the afterlife as long as they give generously and believe. Her sermons work as pitches for herself as well, and she notes to any doubters that it's easy to forgive sinners, harder to forgive quitters. This particular message, probably more aimed at those who would question her methods, instead finds it way across the radio waves and into the ear of John Carson (David Manners).
Carson had joined the army to see the world during the Great War, but was rendered blind in combat and a tragic case of dramatic irony. Now he's a recluse, tended to only by his kindly landlord Ms. Higgins (a delightful Beryl Mercer). When his musical compositions are rejected from the last publisher in the phone book, he's about ready to jump out his window when his neighbor's radio, blasting Sister Florence, changes his mind.
Renewed, he decides to go with Ms. Higgins to the revival. We get to watch the ceremony unfold as bleachers of cheerleaders surround the stage, and a spotlight follows Florence's every move. Her grandstand for the evening involves locking herself in a cage of lions and preaching about the biblical tale of Daniel in the lion's den; Hornsby, of course, has made sure the lions are well fed and has a few rifles pointed at them from offstage to just to keep his cash cow safe. During her sermon, John joins Florence in the cage, and both are touched immediately: she by his sincerity, he by her words.
And those words are bringing in the dough. Hornsby is relishing it, using plants in the audience to convince the crowds that fake miracles are appearing. Florence, whose guilt about the decptions is starting to shine through, feels battered down by his profit margin. He's started getting possessive of her, and after she finds herself spending more time with John in his apartment in an attempt to rediscover her better side, his jealousy becomes dangerous.
For those scenes in the apartment, Capra gives us some of wonderfully tender scenes. Carson is sincere and shy, and Florence must constantly guard herself from his wonderful earnestness. Her fraudulent career is a silent wedge in their relationship, but he doesn't have a clue; ironically, John is blinded by his love as well. The chemistry between Stanwyck and Manners glows here, as the two wage a delicate war.
Hornsby's jealousy grows more powerful, and, after he has a greedy promoter murdered, he begins pushing back against Florence, threatening to expose her as a fraud and implicate her in the murder if she doesn't run away with him and do… you know, other things she doesn't look too thrilled about. At this point she panics, and desperately notes, at this point, "God wouldn't believe me under oath!"
She confesses the truth of her situation to John, and, amazingly, he wants to help her out of the jam. Things don't go as planned, and Florence must decide whether or not she can continue with the fraud she's perpetrating, or if she's willing to come clean to exploiting hundreds of people.
The Miracle Woman is born out of the fabric of a decade of pain, touching on both war and the profit motive that lines the cage of America. George M. Cohan (he of Yankee Doodle Dandy fame) gets quoted multiple times, both as a showman and as a trumpeter of the American way; his battle hymn, "Over There", helps bring people into the decadent religious ceremonies, again underlining the mockery of sincere patriotism and faith that evangelists use to exploit the masses.
Capra does some really great work here in one of his first sound films, and Barbara Stanwyck, whose character motivations remain cloudy, still manages to craft a wholly sad and understandable persona. Manners, who was also quite charming back in Man Wanted, may be one of the few actors who could play a character with a disability so effortlessly. His performance is nuanced, making John so dorky– in one lengthy scene, he uses a ventriloquist dummy to woo Florence– that we witness it going from pathetic to adorable by just the sound of his voice.
If the movie never becomes as cutting or nasty as it could be, it's because it's obvious that Capra still held back. He made a romance movie with an issue, not an issue movie with a romance. It was still pushing the limits of what it could say about evangelical hucksters when it was made, and full enforcement of the Motion Picture Production Code in 1934 meant that even diluted message pictures like this were not much longer for the world.
Though The Miracle Women is a muted kind of masterpiece, filled with beautiful cinematography and nuanced, tender performances, it's existence serves to demonstrate that the effects of censorship wasn't just of ladies in their underwear. They were also political, allowing control of the filmic dialogue about faith and exploitation that would leave three future decades of American film essentially toothless. At worst, The Miracle Woman serves as a better signpost towards counterculture cinema of the 60s and 70s than many of the films that directly proceeded it. At best, though, the movie is a beautiful love story that just misses the mark of true greatness.
A Visual Breakdown
 Gallery
Here are some extra screenshots I took. Click on any picture to enlarge!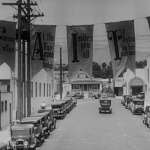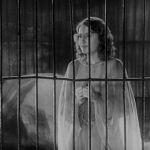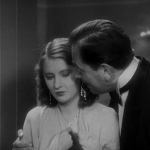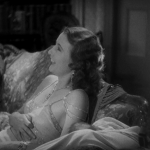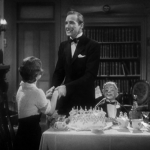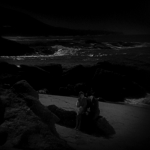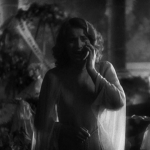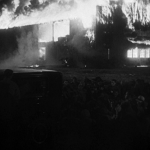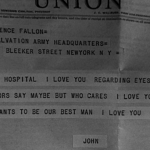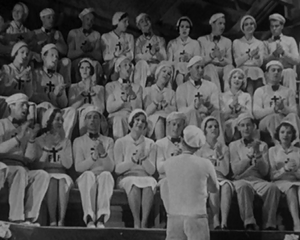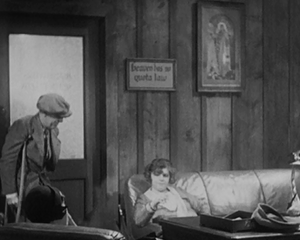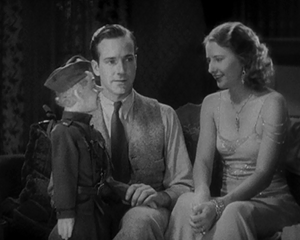 Trivia & Links
Movie Classics has a good article (and some great comments, too) about the picture. Judy's observation of how Al's presence mimics Florence's role as a mouthpiece are great, and one commenter smartly points out similarities between Kafka and one of the film's more memorable set pieces.
If you've seen the movie, you almost have to admire Hornsby's ability to have every single top headline in the city's newspaper related to Sister Florence. That's good PR work to say the least.
This is part of the Early Frank Capra Collection that came out a few months ago, which includes another of other Pre-Codes I'll be touching on in the immediate future. DVD Beaver does a rundown on how the set looks.
The TCMdb has an article (recreated on the film's DVD) that talks about the making of the film. Besides revealing that Capra was in love with Stanwyck (and who can blame him?), here it touches on Stanwyck's early acting technique:
Fresh from the Broadway stage, Stanwyck was an instinctive actress who had yet to learn the formidable film technique that became the hallmark of her later performances. But at the time she gave her all on the first take, so Capra arranged to have her shot by multiple cameras, instructing her to keep going with the scene no matter what errors were made or what the other actors did. With this technique he could recapture Stanwyck's fresh reactions in the editing room.
A blog about Frank Capra covers this and talks about how it compares to the famous novel Elmer Gantry and what strange remote influence Lon Chaney may have had on a few scenes.
The David Manners Fansite notes that this was one of the actor's own personal favorite performances. The site is written by someone who knew Manners later in life and has lots of interesting tidbits, too.
In case you were worried that 1930's films were magically politically correct, John owns a Sambo doll, while one scene involves everyone equating Florence with a "coon shouter".
Mordaunt Hall's review in the New York Times this week is actually pretty well observed, and makes a few good summaries:
This feature is clogged with detail and it is seldom that anything logical happens in the course of the narrative. Yet Miss Stanwyck, Mr. Manners and Sam Hardy, who impersonates Hornsby, gives clever performances. Beryl Mercer also does well as the friendly old caretaker of Carson's apartment.
Lastly, Movie Diva touches on the evangelist craze that sprung up post-World War I, and talks about some of the influences that are reflected in Miracle Woman. Here's the best:
But, best of all was Sister Aimee McPherson and her Four Square Gospel. Sister Aimee dressed like an angel and in Los Angeles her Angelus Temple held thousands of the faithful. Those who could not attend in person listened on the radio. "In her famous throw-out-the-lifeline number, the former Ontario farm girl had a dozen imperiled maidens cling to a storm-lashed Rock of Ages while special effects men worked heroically with thunder, lightning and wind machines. Just when all seemed lost, Sister Aimee in an admiral's uniform appeared and ordered a squad of lady sailors to the rescue." (Axel Madsen).
Awards, Accolades & Availability