Whitlock
Walter Huston

Ma Leeds
Frances Starr

'Pa'
Charles 'Chic' Sale

Released by Warner Bros.
Directed by William A. Wellman
Run time: 67 minutes

Proof That It's a Pre-Code Film
Gangsters and murders and that particular snarl we all know and love.
A kid gets kicked across the room at one point.
The Star Witness: Limp Wasps

"Have you ever heard of word duty?"

"Yeah, and I've heard of the word 'baloney'!"
There's a pretty powerful unspoken truth at the heart of The Star Witness: if you want the world to be a better place, you have to take risks to get there.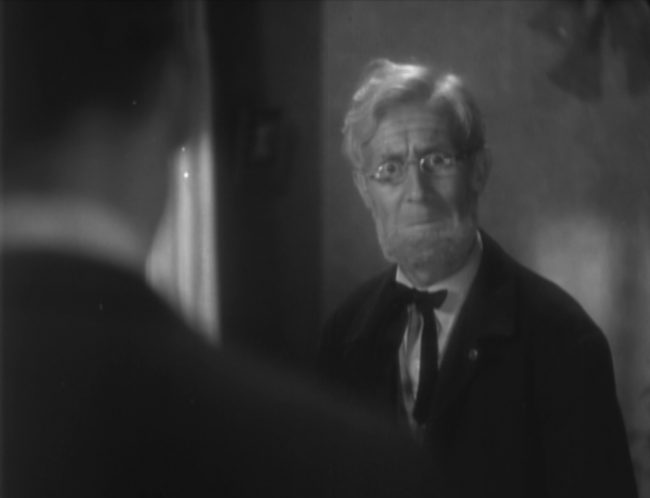 Unfortunately, the film itself shies away from risks to make it a truly shocking or outstanding production, but it's just as well. The Star Witness focuses on the Leeds family of New York. Papa (Grant Mitchell) is a highly placed accountant with a strong urge to look down his nose at near everyone. This includes his layabout son, Jackie (Edward Nugent), and his working daughter who spends too late carousing with one of her coworkers (a noticeably lousy Sally Blane). Ma Leeds is a dutiful wife who shares most of her husband's snobbiness, while sons Donnie and Ned are cutesy ragamuffins who want to spend their days arguing over baseball.
Grandpa Summerville rounds out the family, a Civil War veteran who is quick to a drink, a story, or complaining about the musketball in his knee. He's 'a character', which means most of the movie is left to Chic Sales' mugging. His character, in a movie that's meant to have the air of a gritty expose, is a kind of a circus clown to the attraction. It would almost work if Sales wasn't left to save the day at the film's end in a rather convoluted fashion.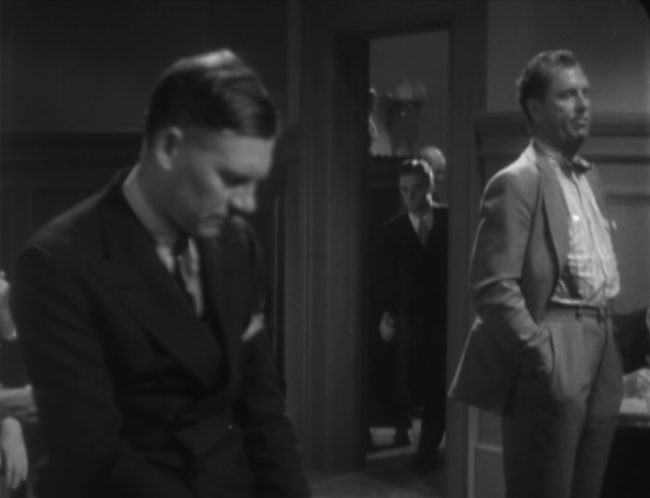 But I haven't even gotten into the plot! The 67-minute film spends its first ten minutes solely focused on the Leeds, establishing the family rhythms. A few gunshots interrupt their quarrels, and they rush to the window. In the pouring rain, a man mows down two men running away, including a police officer. The gangster, Maxy Campo, then ducks into the Leeds house, taking a moment to threaten the family and knock down Grandpa before darting back out.
The family rallies to throw Campo into jail, but soon find themselves threatened by Big Jack (Nat Pendleton), who kidnaps Pa Leeds. Jack suggests the family go to California (for the "acavados") before just throwing Grant Mitchell against a wall over and over again. They up the ante by kidnapping one of the Leeds' children, with the implicit threat that the kid will die no matter what the result is. Walter Huston appears as a straightforward (and dull) district attorney seeking to put the gangsters away, though he is frustrated by their nefarious methods.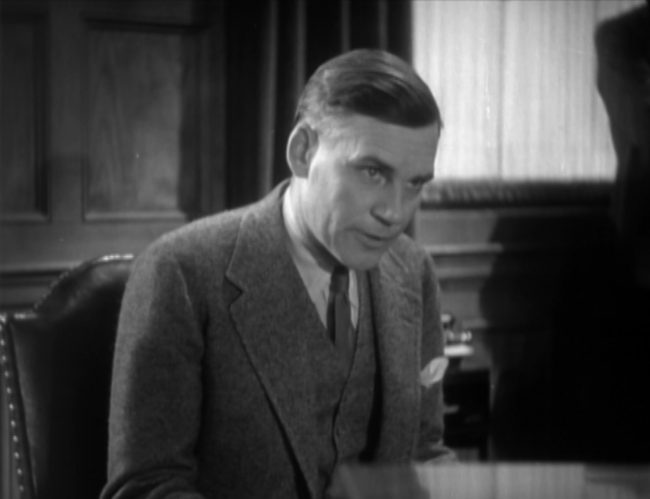 The film falls onto Chic Sales' shoulders as he rants and raves at his family in a Yosemite Sam voice as they refuse to testify at Campo's trial if it risks the child's life. Sales appeals to their patriotism and the greater good– our forefathers wouldn't have let this garbage happen. This doesn't play so hot nowadays, probably because he pointedly adds "a dang dirty foreigner" to most of his rants.
William A. Wellman's first film for Warner Bros. showcases his sly ability to create dynamic images, used often here to cover up the straightforward characters and meager plot. While Wellman's films usually have a harder edge, driven by Warners more reality-driven sensibilities, The Star Witness feels unusually neutered. For a movie that threatens child murder, Sales' folksy schtick and the lack of comeuppance for the Leeds family gives the affair a toothless feeling.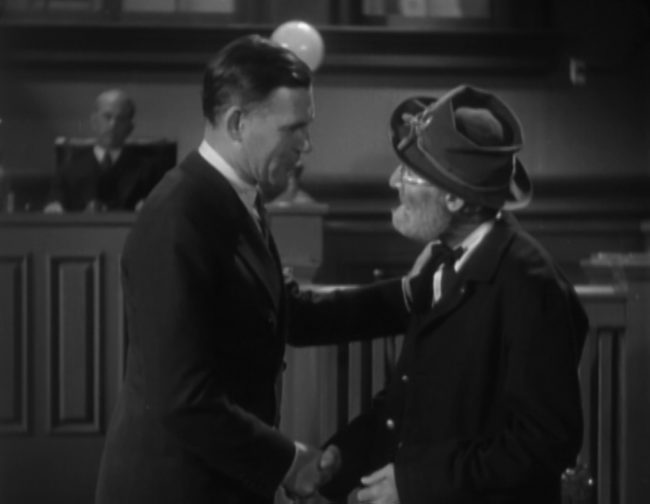 The Star Witness beats the drum against crime while still exploiting a range of violence for the audience's tastes. The gangsters here are as hardbitten as you get, and there's no redemption or sympathy for them. But the film never takes this to its logical ends, wrapping up with a simpering happy ending and begging the audience to do the right thing.
It's a bumpy film that unsuccessfully wraps itself in the cloak of Americana. There are some real moral dilemmas that could be explored in these characters, but the film is only interested in whiz-bang Chic Sales has got to hoot and holler about next. While it has some texture, the movie is just too easy.
Screen Capture Gallery
Click to enlarge and browse. Please feel free to reuse with credit!
Other Reviews, Trivia, and Links
Stephanie Thames at TCMDB notes that this film was crafted to capitalize on a real-life incident where
In Harlem, a gang shooting occurred in which several children were shot. But police were unable to convince witnesses to talk in the case. Capitalizing on this front page story, Warner Bros. rushed the film into theatres while agreeing to turn over all proceeds from the first two screenings of Star Witness at the Winter Garden Theater in New York to the families of five children injured by gang bullets. This sensationalistic ploy worked like a charm and Star Witness was well received by audiences of its era. It was so popular that WB remade it years later as The Man Who Dared in 1939 starring Charley Grapewin and Jane Bryant.
It bears the title of "The Star Witness" and its narrative is concerned with the intimidation of eye-witnesses to a crime by gangsters. The hero is no handsome youth, but an aged veteran of pact wars who is on forty-eight hours' leave from a soldiers' home. He is named Grandpa Summerville and he is portrayed by Charles (Chic) Sale, who gives a capital characterization.The wisdom of producing such a film story at this time may be open to discussion, but looking upon it as an entertainment it is highly successful[.]
a fascinating flick, and unusual in the way it combines the sweetness of family life with the horror of a crime syndicate. There's a lot of drama, humor, schmaltz and excitement packed into this barely hour-plus pre-code. It starts out tender, turns brutal and then roars to a heroic finish.
Awards, Accolades & Availability
More Pre-Code to Explore