Buck Rankin
Jack Holt

Sandra
Jean Arthur

Bob Andrews
Donald Cook

Released by Columbia
Directed by Roy William Neill
Run time: 72 minutes

Proof That It's a Pre-Code Film
A father and daughter reunite after years, and people mistake their filial relationship for a romantic one.
Bigamy and a noble suicide.
Whirlpool: A Sinking Feeling

"They say if you want to find out anything about a man, ask a woman. It still holds true!"
With the appearance of the fairly obscure Whirlpool on the Criterion Channel this past week, I thought it best to revisit my 9-year-old-review (!) of the film. My entire memory of the movie revolved around remembering  that there is a shot of a literal whirlpool before the credits begin. Good news: my brain was right for once.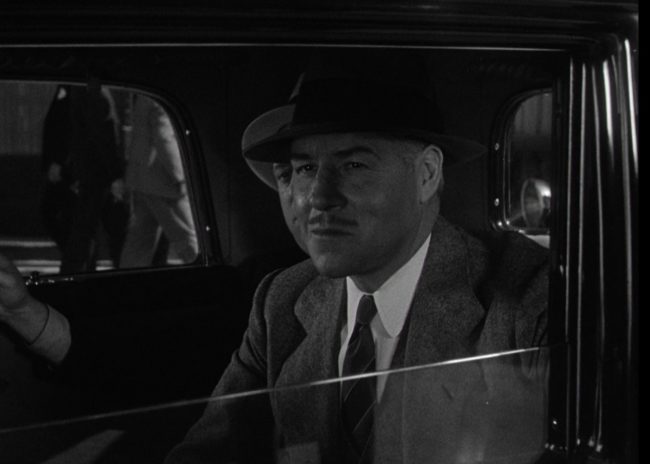 However, my initial review of the movie, while glib and painful to read, was also, somehow, deeply unfair. As a writer and a person, the more you see and experience, the more you grow. When I wrote that review, I had not experienced many dramatic movies along the lines of Frisco Jenny, House on 56th Street and so many more that involve long-absent parents helping their grown children while sacrificing their own happiness. In fact, Whirlpool, which seemed so cliched to me in 2011 now offers some sense of relief; look, a dad can put himself on the line too!
We open in a carnival with a flashy tracking shot and some lovely bits of atmosphere before we settle on an overjoyed Buck Rankin (Holt). He's in love and ready to sell the carnival when there's a tussle and he accidentally murders a man. Charged with manslaughter, he's to be put away for the next 20 years. Buck learns Helen (Lila Lee) is pregnant and decides to free her by faking his own suicide from behind bars.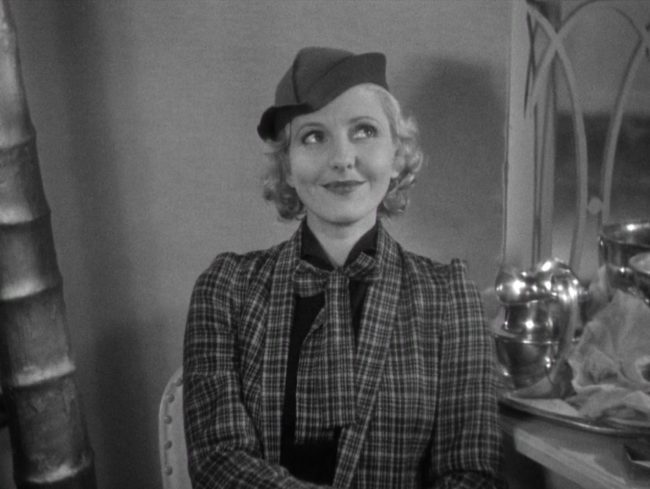 When he's released in 1929, Rankin is picked up by his old confidant Mac (Allen Jenkins: his gimmick here is hypochondria). Then, as told through a series of license plates on increasingly classy cars, we're caught up to the then-present of 1934 with Buck as a nightclub owner with connections, running the town under an assumed name.
Now, there are a lot of characters the film could have cut to at this point– these stories often take us to darling ingenues, dressed in their finest, out with their high society family and friends, bolstered by the loved one's sacrifice. Instead, in a move that seems very much of the Columbia variety, we find Sandra (Arthur) at work in a newspaper office, snappy, witty and playful with the best girl Friday varieties.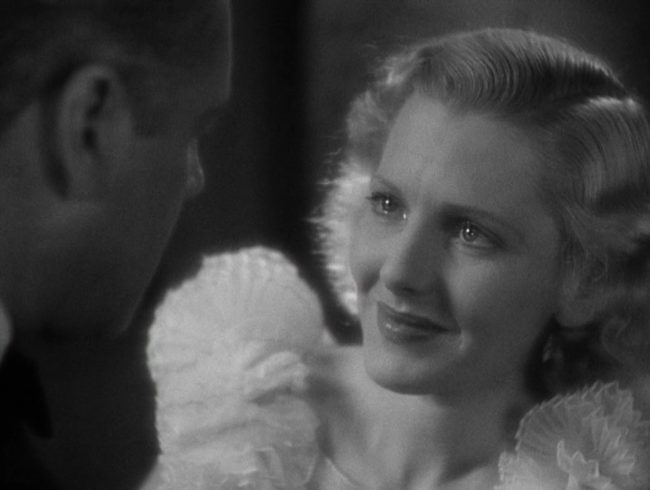 This kind of character is perfect for Jean Arthur, a part with feeling, wit and nuance, an unholy merging of Kay Francis and Glenda Farrell. Sandra is given a tip to check in on Duke Sheldon, Rankin's alias. She immediately deduces that he's her long thought-lost father, another refreshing bit, and the two reconnect warmly.
As Sandra's mother, Helen, has remarried to a prominent judge, it's in both's best interest to keep the reunification hush hush. Unfortunately, Duke's needed to testify in a high-profile case and keeping a low profile becomes less and less likely. Meanwhile, Sandra's boyfriend Bob (Cook) takes Rankin and and Sandra's relationship the wrong way and further destabilizes things.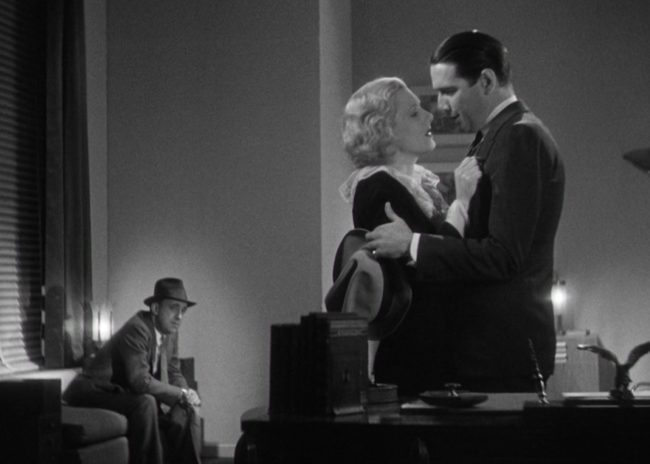 Whirlpool is a handsomely shot film, filled with beautiful details and shadows. (Something I, 9 years ago, would have been unable to see on my bad Divx rip, the only way it was available then. This again confirms my belief that  how you see a movie is always as important as the movie itself.)  I also sincerely think no one made montages at the time nearly as good as Columbia, and we see a few sweet ones here.
Arthur is, after a half decade of middling (almost unrecognizable) ingenue roles, is given some real meat. Jack Holt is a little wooden– watch the scene where he learns Helen is pregnant and stiffly barely manages to convey 'man leaving room'– but that unemotional barrier serves him well as the film barrels towards an inescapable conclusion. Donald Cook, who was perfect in Safe in Hell, proves he only really works as a romantic lead when the woman really has no other choice. Jean, you could do better.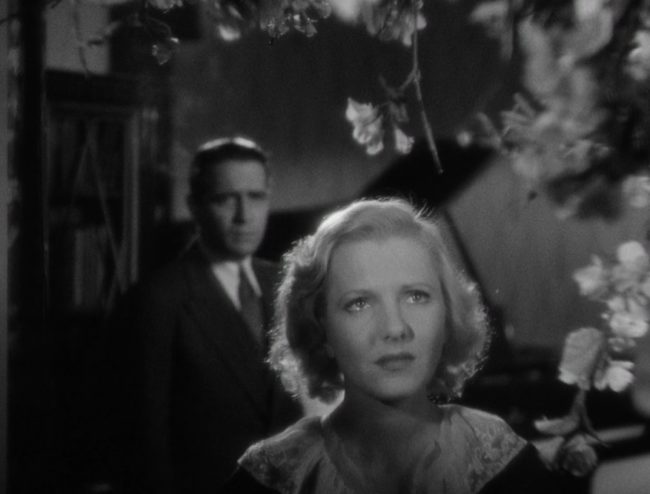 Whirlpool is a fine, old-school melodrama with some nice comic touches from Jenkins and a sweetheart of a genesis for Arthur. And I hope this review finally does this obscurity justice, otherwise be prepared when I touch base again with it in 2029.
Screen Capture Gallery
Click to enlarge and browse. Please feel free to reuse with credit!
Other Reviews, Trivia, and Links
This is an update of my old review written in April 2020. If you came looking for my old review, sorry, it was old. And not very good.
This movie contains Jean Arthur chirping, "I'm free, white and 21!", which was a common phrase of the time used by women (those who were nominally white and 21, in particular) to indicate that they had their own freedom to do what they want. There's a lengthy article about the phrase over on Jezebel if you're curious.
TCMDB has a nice little article about this one, including this info on its place in Arthur's filmography:
John Oller, in his book, Jean Arthur: The Actress Nobody Knew wrote that Whirlpool was important because it was the first film that "allowed Arthur to engage in genuine repartee. Whirlpool was also the first film in which Arthur played a traditionally masculine role – here, a big-city newspaper reporter. She appears relaxed and confident, almost brash at times. While critics have tended to overlook Whirlpool in tracing Arthur's metamorphosis as a film actress, it remains the earliest film in which one can recognize the Jean Arthur of the classic movies of her later years."
Awards, Accolades & Availability
More Pre-Code to Explore