THE BLOGATHON IS HERE!
The original post: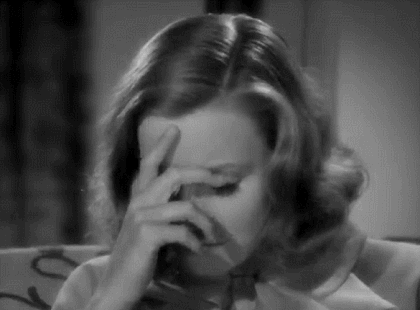 Jean Harlow. Joan Blondell. Warren William. Dorothy Mackaill. Kay Francis. Ricardo Cortez. Madge Evans. Leila Hyams. Lyle Talbot. Anita Page. Norma Shearer.
Pick a star, any star. Or any movie released between 1930 and 1934 – that absolutely awesome, totally titillating, sinfully scandalous era of film making known as pre-Code.
The 2015 Pre-Code Blogathon is a celebration of this brief but oh-so memorable period in the annals of cinema – one that featured more lingerie than you can shake a stick at!  Around these parts, we think that the films produced in the early 1930s are some of the best from Hollywood's Golden Age – and if you share our fondness for these features and the performers who made them so unforgettable, you are cordially invited to join in the fun!
Your hosts for this event are:
Danny of Pre-Code.com  (precodedotcom@gmail.com) and
Karen of Shadows and Satin (thedarkpages@yahoo.com)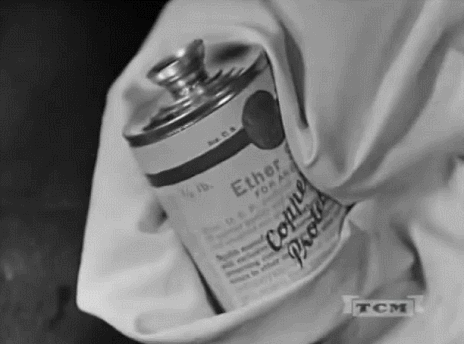 If you'd like to take part, please leave a comment below or send an email to either of your hosts, including the name of your blog, the topic you plan to write about, and your email address. And help yourself to one of the banners below to advertise the event on your blog!
The blog-a-thon will take place March 31 – April 3, 2015 in celebration of the 85th anniversary of the adoption of the Production Code. If you'd like to post on a designated day, just let us know. (Otherwise, we'll  assign a date to you.) Our participants so far are as follows:
Participants
Come on  – hop aboard the pre-Code train. In the words of Mae West, "It ain't no sin!"
Banners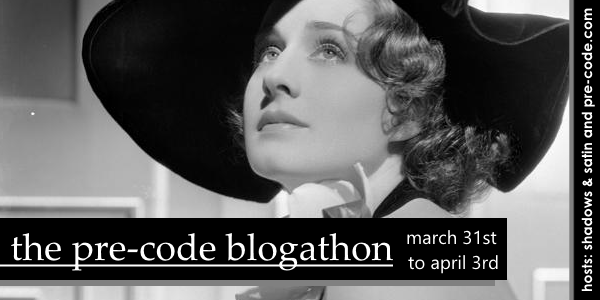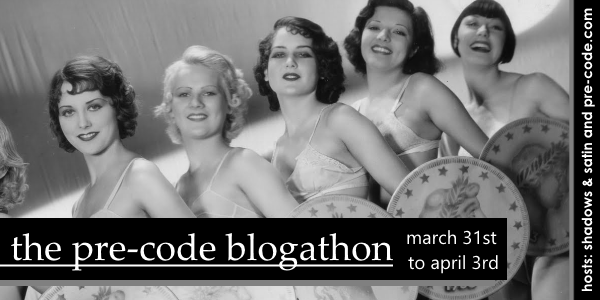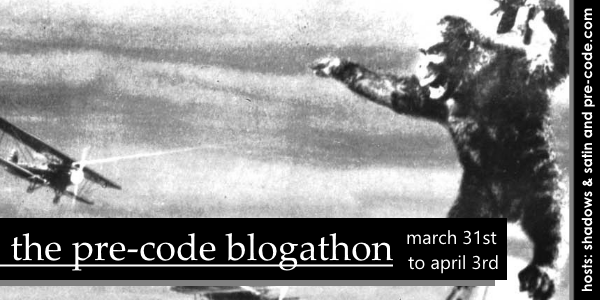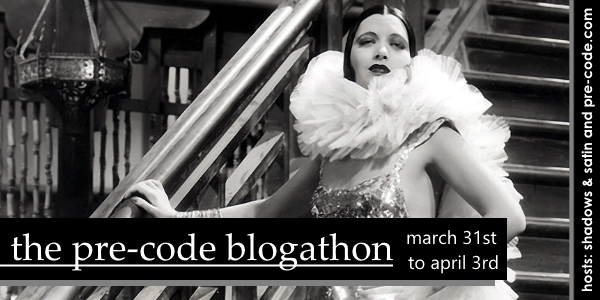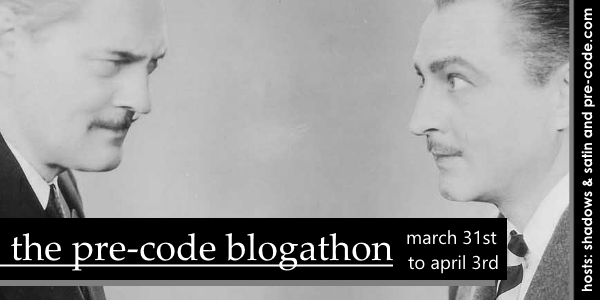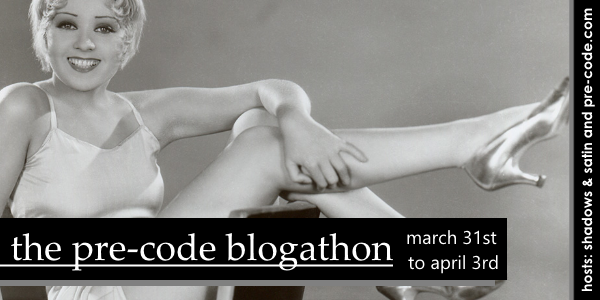 Leave a comment below to join!