Pre-Code.Com Site News for April 2015
Are you excited? I'm excited. Later this week I'll make my way to the TCM Film Festival, as outlined here and here, where I will be posting daily updates. (Or I plan to, at least.) We'll see how things go between sleeping on the plane, finding wifi, getting a phone that works, not being mugged in LA, etc. And, if I should die in doing my duty in reporting this festival, remember that I did it for all you wonderful people out there in the dark.
Also worth noting: I just got the email from Wallace that Taste the Blood of Monster Serial is now available for purchase! The book is a collection of essays about vampire films, and I have three essays in it: one on the pre-Code horror mash-up The Vampire Bat (33), one on the remake of Fright Night, and one covering the entire Twilight saga (which will probably not win me any popularity contests). Click the image below to check out the book on Amazon!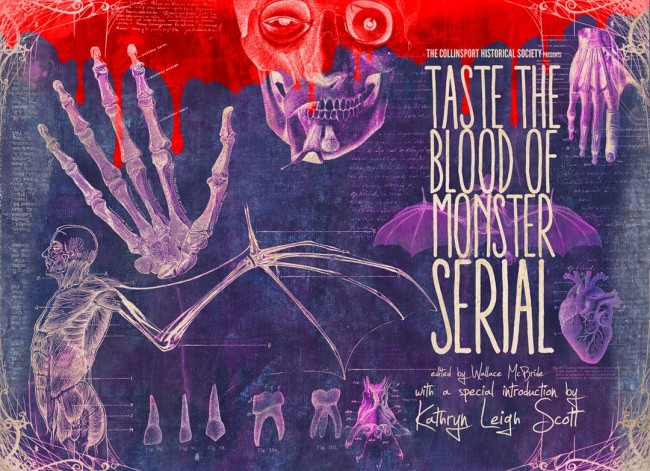 Next week the pre-Code blogathon will kick off next week. As compiled by the amazing and wonderful Karen, here's all the entries and the dates assigned. Let us know ASAP in the comments if there's any issue with the date or the links below. (Since Karen and I will both be very busy at TCMFF, we cannot accept any more entries past this. Thank you!)
Pre-Code Blogathon Dates & Articles
March 31st
April 1st
April 2nd
April 3rd
Pre-Code Hollywood Movies on TCM in April
Please note: All times are Eastern. This schedule is subject to change. See the full listings here. To watch TCM online, check out their TCM Watch site.

---
1st, 6:00 AM
The Tenderfoot (1932)
Oh god, it's another Joe E. Brown morning. Good luck with that.
---
1st, 7:15 AM
Son of a Sailor (1933)
Joe E. Brown makes that mouth noise.
---
---
4th, 12:15 AM
Tarzan and His Mate (1934)
Sweet jungle lovin'.
---
5th, 4:00 AM
The Vampire Bat (1933)
Fay Wray and Lionel Atwill and Melvyn Douglas and Dwight Frye fight a vampire OR IS HE.
---
6th, 6:45 AM
Abraham Lincoln (1930)
Walter Huston morning!
---
---
 6th, 10 AM
Night Court (1932)
A corrupt judge attacks a reformer's family.
---
---
6th, 1:30 PM
The Wet Parade (1932)
Jesus, don't drink homemade booze.
---
---
6th, 5:00 PM
Storm At Daybreak (1933)
Fictionalized account of the events leading up to the first World War.
---
6th, 6:30 PM
Keep 'Em Rolling (1934)
Haven't seen it, but it sounds like a pre-Code version of War Horse.
---
---
13th, 8:00 PM
King Kong (1933)
A giant lizard attacks Tokyo.
---
---
15th, 10:00 AM
Men Must Fight (1933)
Prophetic tale of a mother in 1940 trying to keep her son out of war. Part of a Diana Wynyard morning.
---
---
---
---
---
---
---
25th, 7:30 AM
Son of Kong (1933)
Scientists experimenting with changes in weather on a tropical island get more than they bargained for when a giant lizard shows up to battle humongous insects and protect his newborn child.
---
---
26th, 12:30 AM
The Champ (1931)
A broken-down prizefighter battles to keep custody of his son.
---
26th, 8:00 AM
The Private Life of Henry VIII (1933)
Eighth film in the 'Private Life of Henry' series, this one sees him suffer through five more disastrous marriages.
---
Questions? Comments? Are my jokes terrible? Or do you just want to bug me? Leave a comment below!