Wayne
Lowell Sherman
Helene Andrews
Irene Dunne
Agatha Carraway
Mae Murray
Released by RKO | Directed by Lowell Sherman
Run time: 76 minutes

Proof That It's a Pre-Code Film
"I'm a firm believer in that a woman's place is next to her husband."
Noel Francis keeps slipping in and out of various states of undress.
"Thank you, m'am. I've been told to go there before!"
Bachelor Apartment: Riding High
"Love birds, sir."

"You know all about nature, don't you, Rollins. What're they good for?"

"Only one thing, sir."

"… I suppose you could stuff them."

"I suppose so, sir."
I'm hungry. Let's talk about the concept of 'having your cake and eating it too.'
Bachelor Apartment starts out as a cute little number about a perpetual Park Avenue bachelor who simply has too many women on his hands. That's both director and star Lowell Sherman as Wayne, who drops bon mots with regularity. He even has a put-upon butler to help juggle all the women he regularly offends.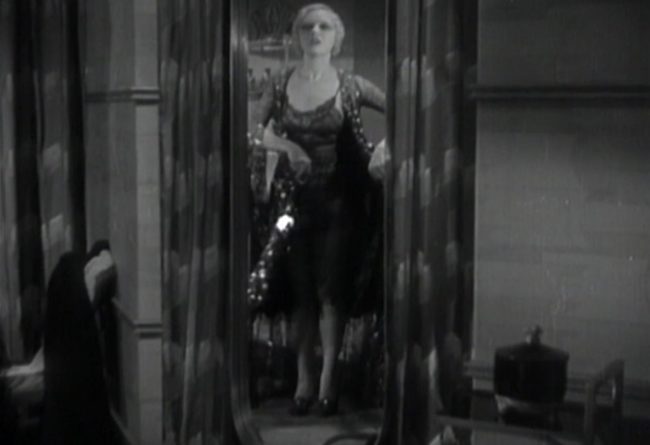 This all changes when Helene (Dunne) enters the picture. Her sister, Lita (Claudia Dell), has decided to go the full gold digger route in life, which Helene strenuously objects to. Helene chases Lita down to Wayne's apartment, where she misunderstands; she thinks Lita is there for Wayne, but she's really been taken in by his butler. Wayne likes Helene's down-to-earth and frankly curmudgeonly attitude, so he hires her on to work as his executive secretary, even though most of his work is nonsense. He also elevates Lita in the theater, setting her up with a producer and, unfortunately, giving her more incentive to be a gold digger than ever.
Bachelor Apartment is charming for the most part. Lowell Sherman is about as charming and flippant as you can get, which makes much of the film's first half work swimmingly. Irene Dunne, whom we all are pretty sure is a great comedienne, unfortunately gets saddled with being essentially 'Mildred Pierce but it's her sister who's the asshole'. It's a joyless part, one tempered by a constant battle between the two characters– she knows how exactly he wants her, how he'll go about getting it, and what she has to do to stop him. To the movie's credit, it makes this a more or less equal fight.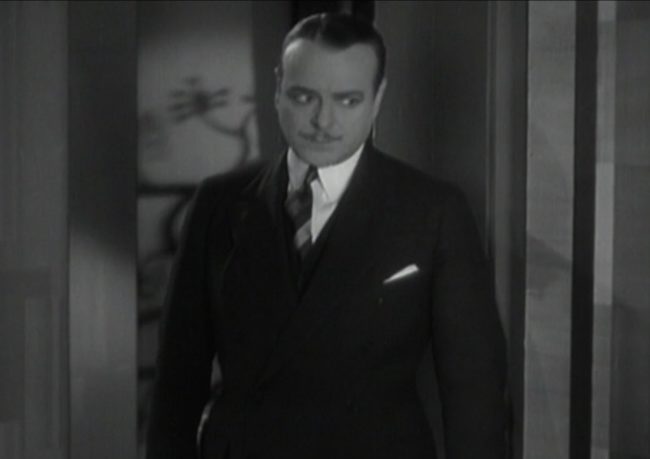 The movie's third-billed co-star is Mae Murray, a silent-era star flailing in her talkie debut. She plays a Wayne's friend's wife, who seems to arrive at his apartment at exactly the right moment and then subsequently shed her clothing with stunning regularity. She acts less as the end of a point in the love triangle, but a fulcrum, trying to keep the two ends apart. Murray's acting is loud and hammy in the kind of role someone like, oh, Genevieve Tobin could have embodied with grace and wit.
There's still quite a bit to enjoy in a film that teases, "It's always wicked to do what one likes." Though the movie gets to be both wicked and still find a moral way to end, it's even enough to be palatable. Sherman gives himself the choicest lines, but he has the breadth to make it a fun kind of romp regardless.
Full reviewers confession: the copy I watched on TCM crashed with five minutes left to go, which, in a pre-Code, may as well be the entire third act. Unfortunately, Sling has been very glitchy lately and I was unable to view them. I'll assume Helene and Wayne end up together, but feel free to chide me in the comments if I missed the boat. 
Screencap Gallery
Click to enlarge and browse. Please feel free to reuse with credit!
Other Reviews, Trivia, and Links
Bachelor Apartment was Mae Murray's first talkie. A popular Ziegfeld Follies headliner who transitioned successfully to the silent screen, she starred most famously in The Merry Widow (1925) opposite John Gilbert – and in a wink to the audience makes her first appearance in Bachelor Apartment to a Merry Widow waltz. She would make only one more movie – High Stakes (1931). Though a wonderful silent star, Murray's voice and acting style didn't make the transition to talking pictures. She also developed serious marital and financial problems during this period, and in later years fell into poverty before dying in 1965 at the Motion Picture Country Home.
Awards, Accolades & Availability
This film is an obscure one. I wish you luck in finding it!
More Pre-Code to Explore