A Tribute to Pre-Code from Rgroleau on Vimeo.
Hey gang! I just had a few tidbits I wanted to share this week. Alert reader Rick sent me the above video that he put together, and I have to say it's impressively done! Definitely check it out if you get the chance.
I also wanted to point out that fellow CMBA-member Rupert Alistair of Classic Movie Digest has recently come out with an eBook on pre-Code films. Sin & Vice in Black and White: 15 Classic Pre-Code Movies fills in the details of more than a dozen of iconic films from classics like Red Dust and Safe in Hell to more obscure titles like Kongo and Shopworn.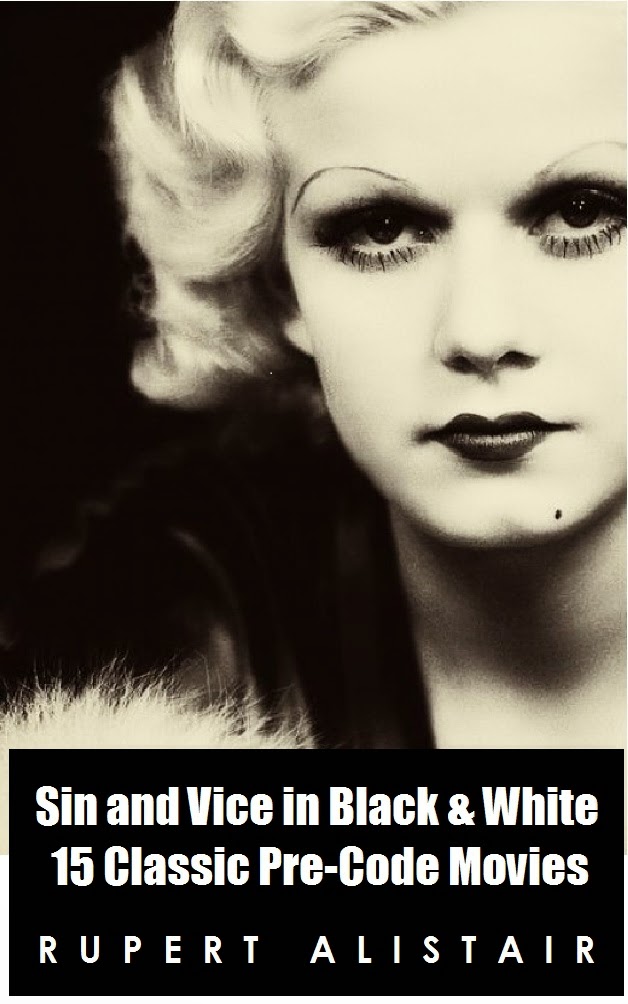 The book is only $2.99, and definitely nice for some light reading as well as great background on some excellent movies.
I think that'll do it for this week. If you have any cool pre-Code stuff you'd like to share, feel free to email me at precodedotcom@gmail.com!