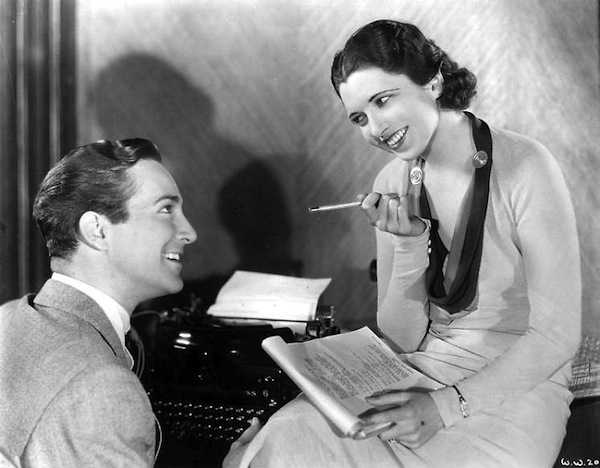 Hey! If you visit this site and live in the city of Toronto, you'll be probably be interested to know that the Toronto Film Society is doing a series on Pre-Code films May 10th to the 12th at the Carlton Cinema (map).
The Toronto Film Society Pre-Code Festival looks like it will be a blast, and with over 20 movies in three days, you'll definitely get a deep glimpse into the era. Here's the series' website, along with my breakdown below:
Friday, May 10th
Screenings start at 9 AM.
Baby Face (1933) – My review.
The Cheat (1931) – I've heard a lot of great things about this, so I refuse to look up plot details and ruin it for myself. … sorry, I don't know what else to say here.
The Greeks Had a Word for Them (1932) – Besides having one of my favorite Pre-Code titles bar none, it stars Joan Blondell as a gold digger who lives with two other girls trying to nab themselves a rich husband. That sold me on it.
Man Wanted (1932) – My review.
Madam Satan (1930) – My review. (I just wanted to note that having the opportunity to see this is amazing, and would definitely be worth catching!)
The Letter (1929) – Jeanne Eagels stars as a bored housewife looking for an affair, but gets more than she bargained for when her new man find an even newer woman.
Lawyer Man (1932) – My review.
Safe In Hell (1931) – My review.
The Naughty Flirt (1931) – Okay, this movie stars Alice White and has that title. Definitely going to look for this one myself.
Saturday, May 11th
Screenings start at 9 AM.
An American Tragedy (1931) – This movie was actually remade and given a different title: A Place in the Sun. This version, though, stars Phillips Holmes and Sylvia Sydney.
Born to Be Bad (1934) – My review.
Girls About Town (1931) – My review.
The Cabin In the Cotton (1932) – Richard Barthelmess and Bette Davis star in this tawdry tale of social mores. Have heard good things about it.
Blonde Venus (1932) – Mostly infamous of that image of Marlene Dietrich in a big blonde wig and scandalous fur trimmed dress. Haven't seen it, sure do want to though.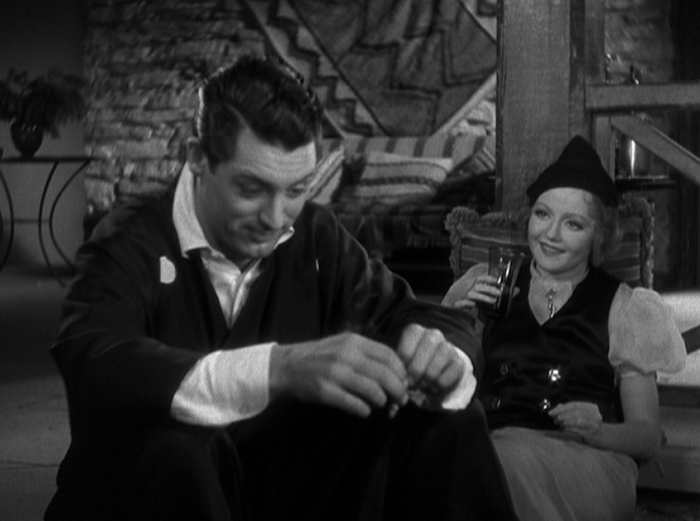 Hot Saturday (1932) – My review.
Jewel Robbery (1932) – My review.
Midnight Mary (1933) – My review.
Narcotic (1933) – A nasty little 'documentary' on the dangers of drug addiction. Looks pretty crazy.
Sunday, May 12th
Screenings start at 10 AM.
The Strange Love of Molly Louvain (1932) – A gangster drama starring Ann Dvorak and directed by Michael Curtiz about a gun moll who tries to make good. Sounds pretty salacious from what I've heard.
Ex-Lady (1933) – This one is coming out from Warner Archive here in a few months, but I've heard a lot of good things about it too. From what I've read about it, it sounds quite a bit like Illicit, but then Bette Davis stars so that should make it a little more interesting.
The Crash (1932) – Ruth Chatterton stars as a woman who ruins her husband's life and then falls in love with an Australian sheep herder while vacationing in Bermuda. You know, that old story. Sounds interesting to say the least…
Tarzan and His Mate (1934) – The movie that always comes up when talking about the end of the Pre-Code era because it's an adolescent adventure that features a sequence of underwater nudity. Definitely one I want to check out.
No Limit (1931) – A Clara Bow headliner about a woman falls for the wrong man. Reading up on it, it sounds like the movie was lost for 70 years before being recovered. Since this was never released on DVD, it would definitely be a good one to catch!
She Done Him Wrong (1933) – My review.
Prices for the festival run at $10 per screening, or $150 for all shows and three catered lunches. For more information, contact Toronto Film Society at carenbf@teksavvy.com or 416-994-5375. And if you do go, comment below and let me know how it went!