Like
Starring: Miriam Hopkins, Kay Francis, Herbert Marshall, Charles Ruggles, Edward Everett Horton, C. Aubrey Smith, and Robert Greig
Directed by: Ernst Lubitsch
Released by: Paramount Pictures
Runtime: 83 minutes
Release date: October 30, 1932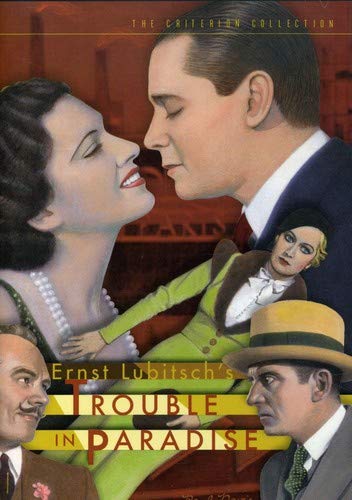 Proof That It's Pre-Code
The thieves are our protagonists.
The rich people luxuriate in lurid affairs.
One of the boorish barons apparently has a thing for prostitutes. Plural, and at the same time.
This is how the title appears at first:
And much, much more.
Trouble in Paradise: The Snake in the Garden
"Monsieur La Valle, I have a confession to make to you. You like me. In fact, you're crazy about me. Otherwise, you wouldn't think about my reputation. Isn't that so? But, incidentally, I don't like you. I don't like you at all. And I wouldn't hesitate one instant to ruin your reputation…"
Here's the thing about Trouble in Paradise: it's rare to see a movie that makes sex look this damn sexy.
Sure, there are films filled with nubile women bouncing to and fro, others with swarthy men and impossible mustaches, but rarely do these films attempt and let alone attain something more than visceral acknowledgement. Turning someone on with some exposed flesh is easy, but also cheap.
Thus we arrive at the brilliance and beauty of the films of Ernst Lubitsch.
As usual when confronted with directors who have series of books dedicated to their specific brilliance, I'll tread lightly for Lubitsch here. He was a great director, and excelled at romantic comedies that relied on using the audience's intelligence to sort out the euphemism upon euphemism his characters briskly laid upon each other.
The delight from his films come from likeable characters battling it out to see who will end up in bed with whom. For example, today's film, Trouble in Paradise, concerns two very well mannered thieves. Gaston (Herbert Marshall) has just impersonated a dentist and used his rather skilled tongue to deprive a baron of his cash. Lily (Miriam Hopkins) is a playful pickpocket who has just stolen the same money from Gaston. The two bond as they reveal item upon item that they've skillfully stolen from each other, a veritable bragging match that ends in a joyous embrace. A pair of soul mates have met.
The bulk of Trouble in Paradise concerns events a year later when Gaston, having deftly snatched a handbag of lonely perfume magnate Mme Colet (Kay Francis), soon finds himself an opportunity to seduce and rob the woman. He quickly enlists Lily to act as his secretary and himself to act as Colet's secretary, and every slight smile he lets dalliance upon his lips soon becomes the obsession of Colet.
Obsession may be too heavy of a word for this film, as its French setting and mannered universe create a tranquil state that never troubles the characters as much as their own personal chemistry. Lily wants to be the sole possessor of what she haves, Colet only wants what she can't have, and Gaston simply wants everything.
The message of Trouble in Paradise may or may not be about sex or love, and may have more to do with drawing the line between what you need and what you desire. Which, admittedly, does sound like a sex and love thing, but can totally apply to purchasing large things like boats or scuba diving equipment or something.
And it's all handled with class and a genuine genius. Groucho Marx once said that film critics always gave away his best material while trashing his film, and I've endeavored to do the opposite here. If you feel anything but a warm glow of satisfaction after watching Trouble in Paradise, I will send you a full refund for the time spent reading this review.
More Images
More to Explore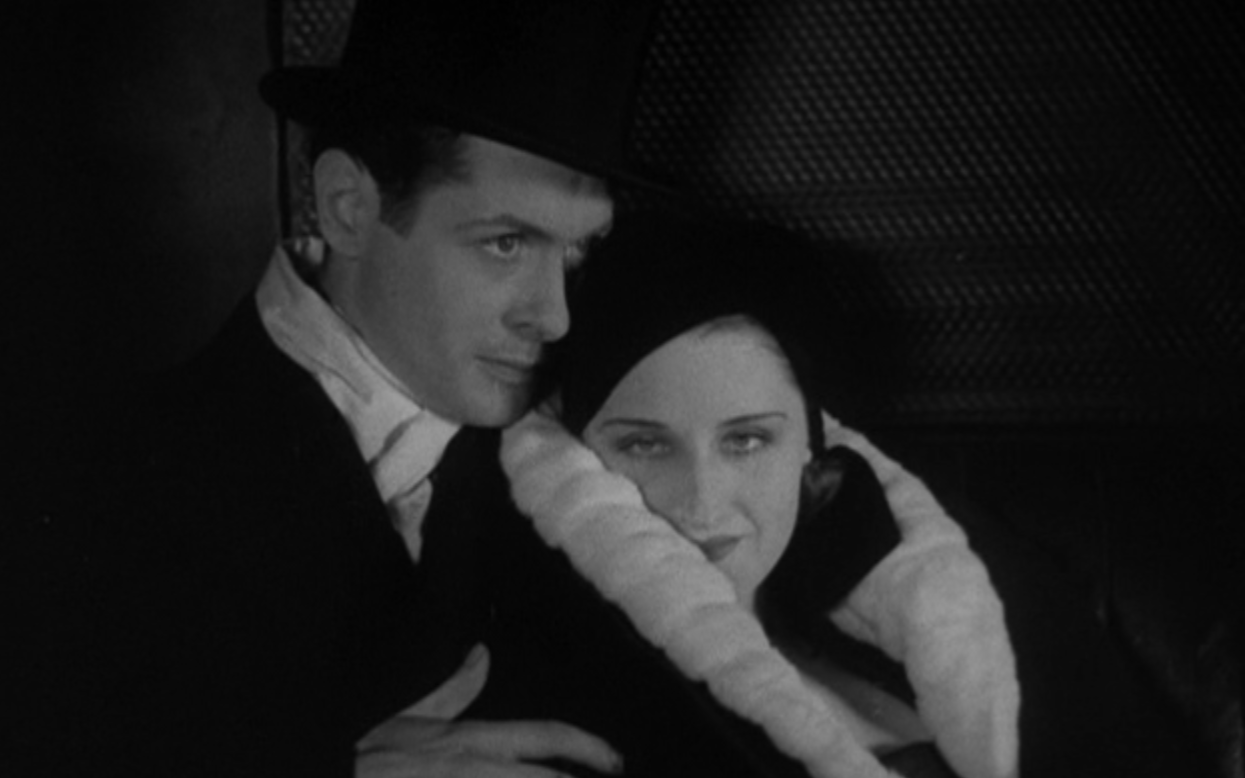 Click to learn more about pre-Code Hollywood, 1930-4, when movies were sexy, smart and sophisticated.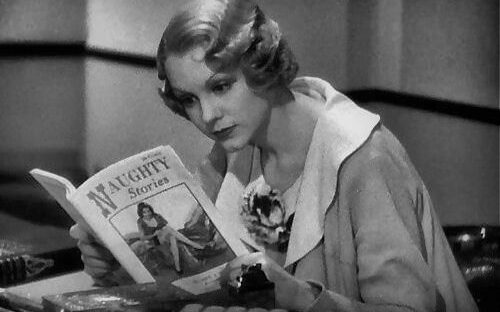 Browse all of the movie reviews on the site as well as schedules and pages that detail the world of pre-Code.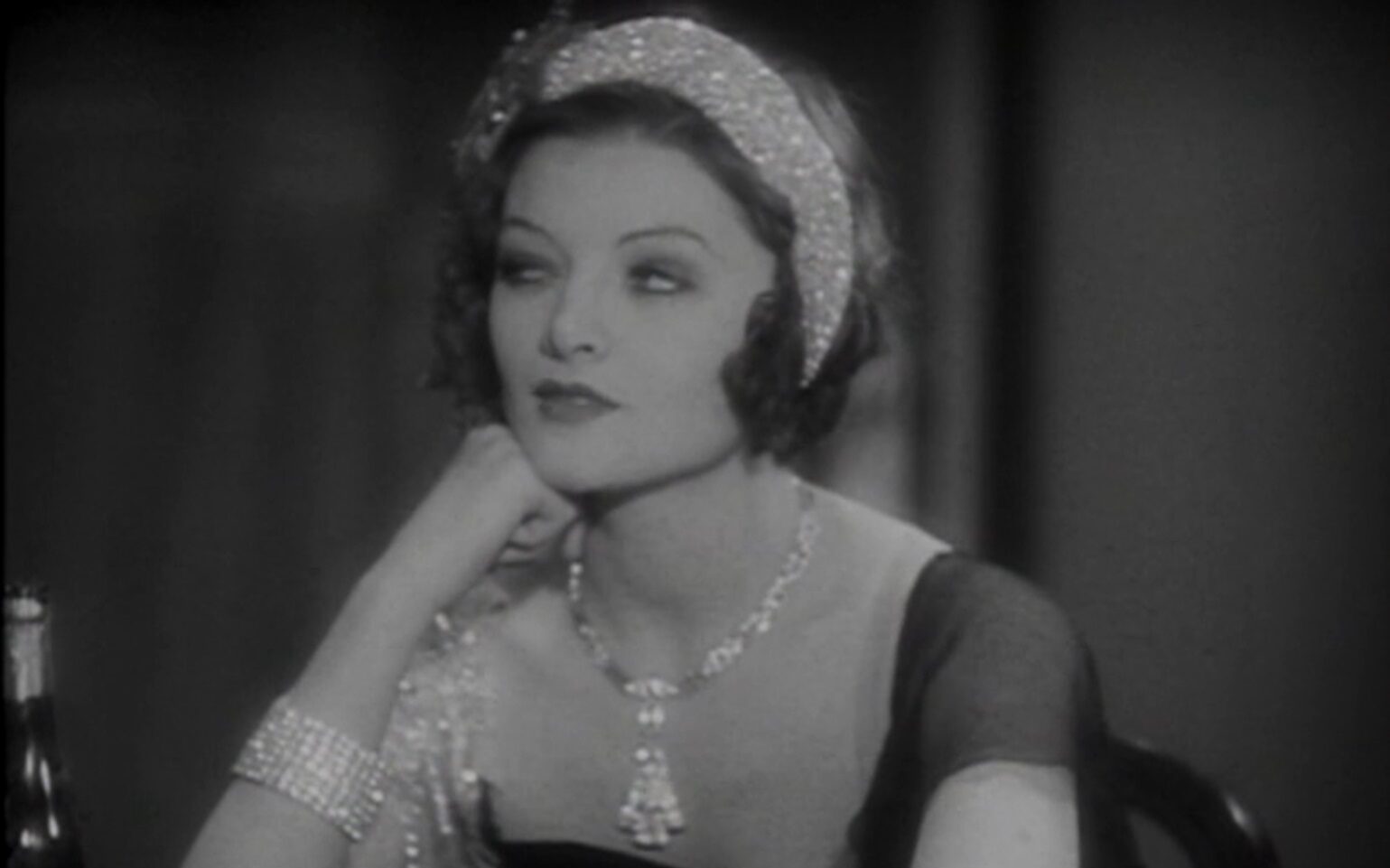 Dig through the pre-Code era through its highlights, its biggest hits, its essential films, and more.