Writing and The Meaning of (My) Life
I have an Amazon author's page. I've gone to it probably a dozen times in the last two days just to look. Mind you, I know nothing new is about to pop up on there– I certainly haven't written any new books in the last two days– but the mere fact that it's there bowls me over. It's the closest feeling I've had to living within a dream since that time I had a serious talk to a friend about his relationship difficulties while Naked Lunch played in the background.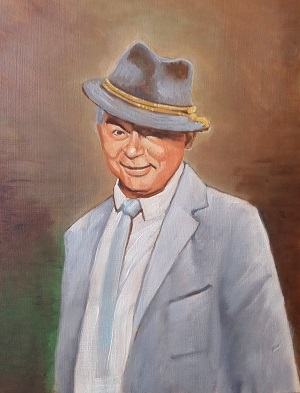 Ever since I was a kid, I wanted to be an author. My mother, a librarian, stuck me in stacks of books on long afternoons while she worked and I just delved into books of every shape and size. In second grade I became adamant that my series about a large saucer-shaped time machine that was stainless steel and no way influenced by the Back to the Future trilogy were a gateway to riches and success. In junior high school I wrote a series of Star Trek film parodies that were, by 12-year-old standards, scathing but loving homages. In high school, I finished my first book, a thinly veiled homage to an anime movie called Beautiful Dreamer— as you can tell, the movies I loved never really left my genes, but were reborn as weird, slightly handicapped phoenixes of hope.
In college I became discouraged, because as soon as you begin to read great writers, you can begin to see your own writing for exactly how ugly it is. I tried my hand at a few books– original ones, I swear to god!– that all petered out by page 40. My enthusiasm always dwindled precipitously. Writing is a series of choices, and I always kept writing myself into a tinier and tinier box.
A few years after that, spent mostly at Barnes & Noble and writing and drawing embarrassing autobiographical comics (because that was the cool thing to do), I finally got a grown up job and my friend Andrew suggested we try out blogging about movies. I was growing tired of bad comics and bad drawing, and film criticism had always been something I loved– Ebert's Movie Yearbook was a constant companion over the years, and I'd written film reviews in newspapers for both high school and college– so I indulged. The blog went on to bigger and better things, but I found my love for pre-Code cinema was far more interesting, and enticing, so thus this site was born.
More to the point, I realized that non-fiction writing is far easier and more enjoyable than fiction. As I've written more and more, the idea of writing for a book has never left me. That's why, after completing a series of articles with my friend Ryan, I assembled a book of our discussions called Illicit Love On Sinister Staircases: Two Friends Discuss the Films of Billy Wilder. It's a compilation of our thoughts on every Wilder movie, from Mauvise Graine to Buddy Buddy. It's certainly not academic, but it's fun, I think, and an interesting gateway into a few of his films. The book ain't perfect (an update to its inner look is in the works and I'm working with someone to try and make its current cover significantly less goofy), but I'm proud of it.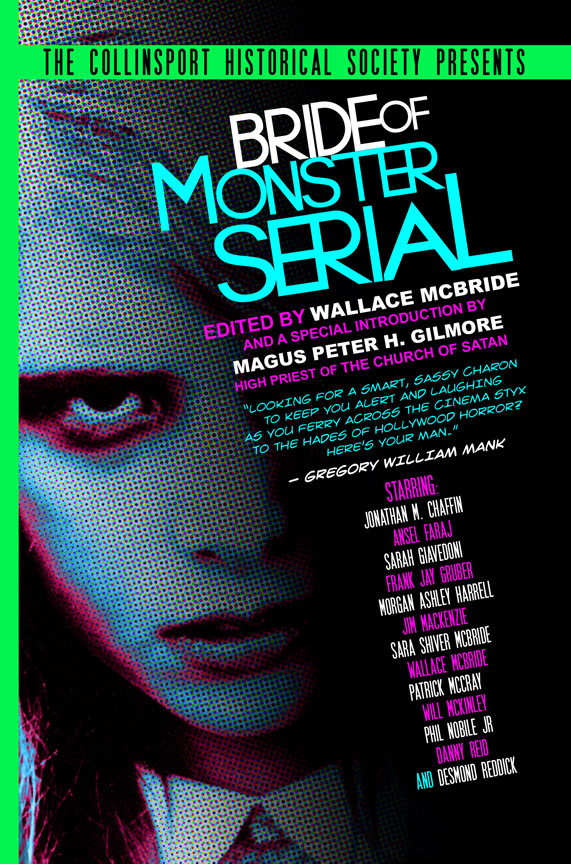 I'm also proud (and lucky) that my first appearance in a book came so close to that of my second. Though I have less than 3,000 words in it, a pair of reviews I've written have popped up in Bride of Monster Serial, a compendium of irreverent horror movie reviews. The reviews– of one of my favorite horror comedies, Murder Party (2007), and one of my absolute favorite films, Dr. Jekyll and Mr. Hyde (1932)– are both nice, but it's the company I'm with that pleases me the most. It includes Wallace McBride of The Collinsport Historical Society and Will McKinley from Cinematically Insane. Back when I was young, fresh eyed, and desperately aping Back to the Future, little did I ever realize that I'd someday contribute to a book whose introduction is penned by a man known as a high priest in the church of Satan. It brings a little tear to my eye to be sure.
So that's my story. While this blog will always remain my one true home, I'm branching out. These are the first two books listed on my Amazon profile, but they won't be the last. Among the next will include Thoughts on The Thin Man, which is developing a killer's row of writers that I'm eager to put together and get out later this year.
But the point of this post– and there is a point, really– is that I never would have felt the confidence to do stuff like this without the kindness shown me by great commenters, cool Twitter folk, friends, my family (including my super supportive wife), and others in the blogging community. Without your kindness, I wouldn't keep churning out words like… uh… butter. From a butter churn. And with sentences like that, your investment is obviously well worthwhile!
Cheers!
Danny