Glenda Farrell – The Motormouth Broad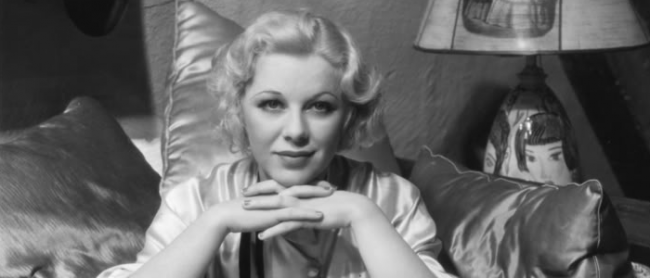 Always wry, Glenda Farrell rarely had the same warmth as her fellow leading ladies, but few others could wrangle a putdown with as much flair. Her first role was in Little Caesar, the gangster movie that put Edward G. Robinson on the map, and success soon followed with pictures like I Was a Fugitive From a Chain Gang and Capra's Lady for a Day. Her team ups with fellow Warner Brothers star Joan Blondell lead to some of her most memorable roles, most notably as the domineering gold digger in Havana Widows.
Farrell would go onto headline the enjoyable fast talking girl reporter Torchy Blane series of films in the late 1930's. She then transitioned to the stage and soon television, eventually winning an Emmy. She died in 1970.
Glenda Farrell's Pre-Code Filmography
Studios
Glenda Farrell Videos
From Cladrite Radio:
Glenda Farrell Links
Other Actresses