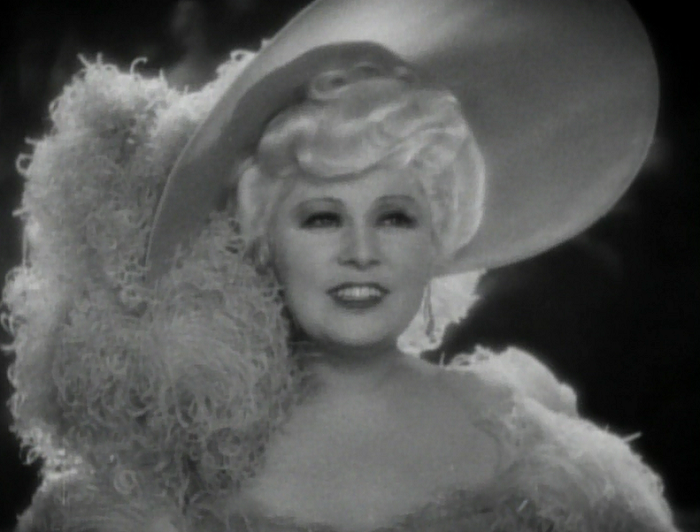 Hollywood was in trouble. After two years of economic woes, the Depression was finally catching up to America's 8th biggest industry, the movies. Studios had overextended their finances with purchases of large theater chains and huge star salaries. And now RKO was barely keeping afloat. Paramount was going into receivership. Warners hemorrhaged money. Outside of MGM, every studio was nervous and anxious; while the papers promised prosperity, the box office just kept shrinking. With unemployment ticking up to 25%, millions out of work and broke, what could get people back to the movies?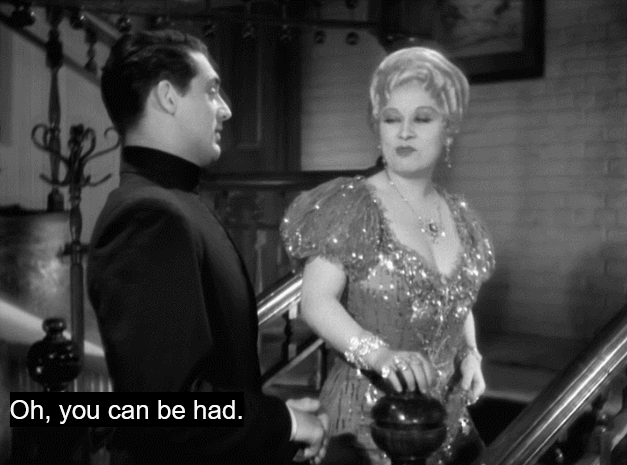 The Studio Relations Committee (SRC), the gaggle of men who desperately tried to help movies self-censor in the early 1930s, had a pretty good idea who these studios had in mind, and warned them. Again and again. Do not, whatever you do, do NOT bring her to Hollywood.
But the studios couldn't resist her allure; who could? Mae West had the most notorious name in America. From her early days in vaudeville until becoming a sensation on Broadway, she was a self-made woman who created her own path. She wrote her first play, Sex, which opened on Broadway in 1926 and ran 375 performances before being raided by police. West was charge with immorality and sentenced to ten days in jail; she was let out after 8 for 'good behavior'.
West's next forays writing for the stage would be equally controversial, as The Drag delved into the world of homosexuals and ended with a huge Drag Ball, but it never made it to Broadway. A tweaked version called Pleasure Man, which changed the lead from homosexual to heterosexual, debuted on Broadway in October 1928 only to see its entire cast and crew arrested after its first and only performance. The charges would eventually be dismissed, but these controversies only further served to make Mae West a provocateur-non-grata to many moralists in the country.
Her fourth play, Diamond Lil, also staged in 1928, would be the work that defined her persona for decades to come. Set in the 1890s, West used the 'historical' setting to push the audience and her character further and in directions then-modern audiences were more comfortable with. It would be her biggest stage hit; the SRC put the play's script in its 'banned' pile, threatening the most dire of consequences for any studio who picked it up.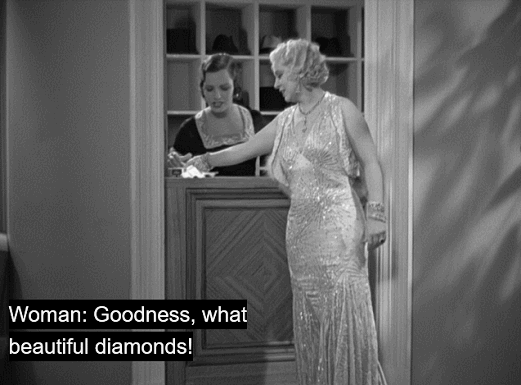 But things changed from 1928 to 1932, and, of all the studios, Paramount had become the most desperate. Its theater chain an albatross around its neck and its beautiful, elaborate films from the likes of Ernest Lubitsch and Josef von Sternberg setting standards of class and elegance in talking pictures– and losing money hand over fist.
In the summer of 1932, George Raft, an old friend of West's, was starring in the studio's gangster comedy Night After Night and wanted West in the supporting role. Walking into the picture with a smile and a swagger, the 40-year-old West stole the movie from him, her silly side character drowning out all of the seriousness of the film. Exhibitors and audiences noticed. The SRC quaked.
Paramount began to make Diamond Lil and a desperate SRC immediately went into panic mode. They demanded the film's title to be changed to at least dissociate it from the stage play and stymie some of the inevitable protests, and She Done Him Wrong was born. In an era of restrained women stars and high drama, West's personality on the screen was a sensation. She Done Him Wrong made $2 million in less than two months, saving Paramount from bankruptcy and, incredibly, earning a Best Picture nomination from the Academy Awards.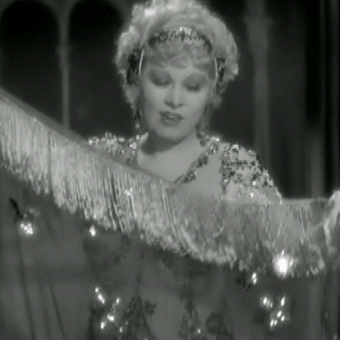 Her follow-up film, which she would also write the screenplay for, was I'm No Angel. Functioning as a mission statement for the actress, advocating for the freedom of sex and want all wrapped in scandalous one-liners and exaggerate hip movements, the film was an even bigger smash than her first starring role.
Unfortunately, by the time her fourth film, the curtain was closing on the pre-Code era. The emergence of the Production Code Administration (PCA) in 1934 would time with her next project, It Ain't No Sin, and the PCA was quick to flex its new power by changing its title to the uninspired Belle of the Nineties. The movie was eagerly chopped to pieces and a complete mess by the time it was done.
West would make 8 more films over the next three-and-a-half decades, most of them middling comedies that had to rely on the audience's nostalgia for her bawdier, uncensored works. The full enforcement of the Production Code in 1934 took Mae West's legs out from under her– though probably not in the way she would have preferred– and hijacked a wildly successful career of a woman who flaunted her desire and sex in a way Americans had never seen before, and rarely have seen since.
An extended cameo in 1970's Myra Breckenridge that would help fuel her revival and appreciation for a new generation, and, thankfully, her pre-Code masterpieces survive to be appreciated anew.
Mae West's Pre-Code Filmography
Mae West Sites and Links

Mae West Videos
A documentary on her life called Mae West: And The Men Who Knew Her:
Other Actresses to Explore