Last updated: 2019!
So you've decided to go to TCMFF! Or you're just considering it. The annual Turner Classic Movies Film Festival (TCMFF) can seem quite intimidating from the outside. There are so many things to plan, and there's so much chaos– how do you do it?
I put together this simple, step-by-step guide based on my previous experiences attending. Keep in mind that things change, businesses move, and programs are dropped. I will make any changes as necessary to this page per year.
Step 1. Decide: why should I go to TCMFF?
The festival is all about the real Hollywood– the one you see in the movies, anyway. This New Yorker Cartoon from 2017 does a pretty good job of illustrating TCMFF.
I've never had a better theater-going experience in my life than when I went to see 42nd Street at TCMFF. Or when I was at the midnight showing of Gog and Herbert Marshall leapt out with a flamethrower in full 3-D glory. Or when they played Garbo's costume tests for Queen Christina right before the film, casting a silvery, haunting glow on the entire show. Or when the audience for The Man Who Knew Too Much lost their minds as Martin Scorsese walked up to the podium. Or when Shirley Maclaine cackled while telling scandalous stories about Jack Nicholson. Or the time I saw Mel Brooks rave so beautifully about Alfred Hitchcock's dietary habits that Ben Mankiewicz threw down his tie in playful frustration. Oh! Or when Eva Marie Saint pulled out her claws on Leonard Maltin. Or seeing Marilyn Monroe in stunning 3D.
There are few things I get to do in my life that is so completely satisfying to my soul as going to TCMFF and to be with other fans who scrimp and save for the pilgrimage. It's an atmosphere of kindness, joy, and fun, where people from all walks of life and backgrounds come to express affection, to have fun, and generally celebrate our love for the silver screen.
Also, there are some very nice bars in the area, though I recommend waiting for happy hour.
Important dates related to TCMFF:
Dates next year's festival is announced: November
Full schedule announced:  3-4 weeks before festival
Festival app updated: 1-2 weeks before festival
Step 2. Buy the right pass.
The first choice you have to make to begin your road to going to TCMFF is a tough one. These passes aren't cheap, and the choice between the levels can seem intimidating at first. There are four levels of passes:
Palace – This is the barebones pass level, but the cheapest by far. Passholders at this level have access to showings at the Chinese Imax, the Egyptian, and poolside at the Roosevelt Hotel, and it only works Friday through Sunday. This pass level doesn't grant access to Club TCM, nor any showings in the multiplex. (It should, however, get you into a number of special events that are deemed 'Passholder Only' with no other stipulations.) For example, for 2018, if you're a Palace Passholder, you get to choose between 28 events; the next level would give you access to 98. Unless you live in LA and/or are only interested in a handful of screenings (for those Hello, Dolly! diehards out there), this pass probably isn't for you.
Classic – This pass sits at the 'sweet spot' of the passes. You'll have access to all screenings and showings except the big opening night gala, and to Club TCM and its programming as well. Classic is still expensive– if you manage to pack a full schedule in and watch 20 movies in 4 days (physically possible, but not generally a great idea), you're currently still paying about $33 per screening. However, you are not paying for the screenings; you are paying for the experience. Cheesy as this sounds, your ticket price is going towards seeing movies with the most receptive audiences you will encounter in your life. You are getting the chance to see world premiere restorations and hear discussions from all sides of the industry. There are dozens of opportunities to connect with not only people who love the same things you do, but the people who are fighting to keep them relevant and safe for future generations. This pass level, while a chunk of change, gets you in the best spot to see and do everything to your hearts content. And if that's not enough for you….
Essential – Essential pass has two benefits over classic: 1) you get to 'walk the red carpet' and attend the opening night gala premiere, and 2) you get a TCM goody bag. Even though this pass level is a chunk of change more than Classic, I can't really bemoan anyone for snapping it up. I mean, four years in and I still haven't seen the opening show in the Chinese IMAX; for all I know, it could be the greatest thing known to man. I have covered the red carpet, and I can tell you it is segregated, keeping even the pass holders and celebrities separated with a flimsy red rope– they don't allow you to just run over to Norman Lear and challenge him to a burpees competition– but you still get to see the most exclusive of the celebrities a lot more close and personal than all of the other festivalgoers. And the goody bag in years past has included bottles of wine, new TCM books, and the bag itself is pretty sweet to boot. So, YMMV.
Spotlight – This is the insane level of pass. If there's a TCM Film Festival when I retire in 30 years and, like, a shriveled up Ben Stillier is introducing the opening night screening of 2000's Keeping the Faith, that is when I will be able to justify parting with the amount of money that a Spotlight pass costs. Going for nearly three times as much as an Essential pass, Spotlight gets three more tangible benefits over the Essential pass level: 1) an exclusive party after the opening gala screening held atop the Roosevelt Hotel, 2) special meet and greets during the festival, and 3) priority entrance to every screening. That last bit is almost worth the coin; no waiting in lines. Frankly, to people on the lower tiers, it's akin to godhood. All of this is well and good, and this pass level does sell out; this is the Cadillac of passes, not just something to have but something to flaunt. And honestly, if it didn't cost as much for a single pass as it costs me and my wife to attend the festival– including lodging, transportation, and passes– hey, maybe I'd consider fighting for one of these.
Standby – There are also standby tickets for individual screenings, that run for $20/screening. If you're a member of the TCM Backlot, these can be purchased for half price. But I wouldn't rely on this for every screening, especially in the smallest theaters or for the biggest events.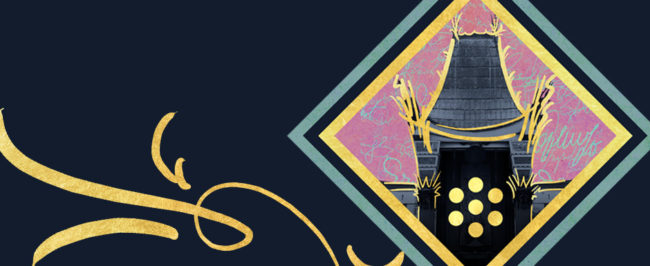 Step 3. Connect with other festival goers and get in the loop with what's happening.
Let me be frank: you need a plan. Even if that plan is just to keep a granola bar in your pocket at all times, that's so much better than nothing. But if you want to see the things you really want to see and have the best possible experience, knowing what you're doing before you arrive can make a huge difference. Luckily, there are a ton of resources out there for not only attending the festival, but for making friends beforehand, getting access to exclusive events, budgeting the trip wisely, and more.
Step 4. Figure out how you're getting there.
I can't book your flight for you. I'm not registered to do that in the state of California, and, believe me, they will hunt me down like a dog if I tried. However, as an avid traveler, here are some pretty obvious websites to find your flights. Check at least five different sites before settling on your flights. Book right around two months in advance for the best deals. I've found Tuesdays are generally good for booking; Mondays and Saturdays are good for flying. Also, if you're inclined, get a credit card that gives you mileage rewards. But now I'm erring dangerously close to becoming a life coach.
And then I always check the site of the airlines that do direct flights, too; often they're about $20 cheaper just because you're going to the source.
Side note: As far as I know, Delta is the only major air carrier that retains and features classic movies as part of its in-flight entertainment package. Just in case you have the option and want to keep your whole trip classic-themed.
Step 5. Figure out where you're staying.
The nexus of the festival is the Roosevelt Hotel, so find accommodations as close as you can to there. Just a few other tips:
If you have more money than God, and you time things perfectly, you may be able to get a room at the Roosevelt Hotel itself for the festival. This is ideal, as it's the hub for all the fun of the Fest. But it is expensive, hard to get into, and did I mention it's expensive? But, hey, if you're going to go big…
If you've got friends in LA, especially ones close to a metro stop, you're in luck. Beg to crash on their couch or guest room, and for only the price of hearing how awful rents are in LA (they're awful), you have cut your budget down by hundreds of dollars. Though maybe offer to buy them breakfast or something. Be nice.
If you're young enough and feel like going completely 'no frills' on the travel, there are a number of youth hostels in the area. (I say 'youth' hostels like I still don't stay in hostels in my 30s.) These are perfect if you're flying solo, though make sure you read the requirements for them– some require you to show your passports as they may be primarily targeted at foreign visitors.
I can't emphasize this enough: get as close to the Festival happenings as your budget will allow. Get onto TripAdvisor, Trivago, or whatever is trendy this week and look around. It's important to do this much sooner rather than later as the better and closest hotels book up the fastest, so it's better to reserve first and then make a decision to cancel later than to be scrambling for reservations at the last minute.
Step 6. Know your venues.
Here's a breakdown of the usual venues for the festival. I left out a few (like the ASC Clubhouse and the Monteblan) that aren't used every year.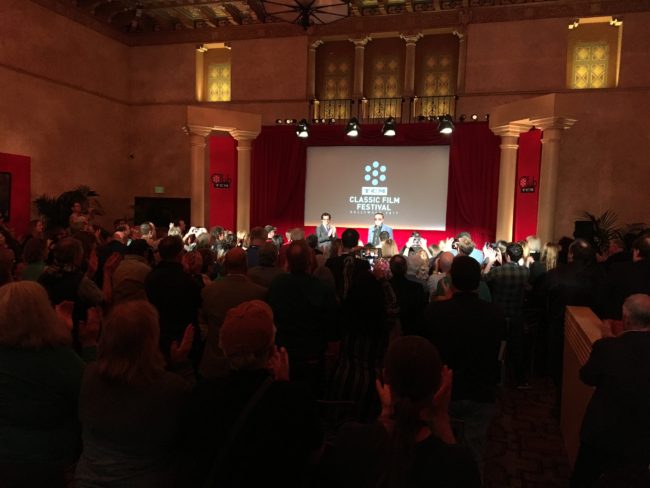 Club TCM & The Roosevelt
The hub of the film festival is the Roosevelt Hotel. The Blossom Ballroom was where the first Academy Awards were held in 1929. This room is now where Club TCM is every year, which is the social hub of the festival. There's a bar in the middle, tons of memorabilia to check out, and a presentation area that is used throughout the festival.
Club TCM presentations are, by necessity, intimate, though, for late comers, there is room in the back set up with televisions streaming events going up in the front of the lounge. If you want to or need to sit, please be sure to arrive early. Booths and chairs go fast.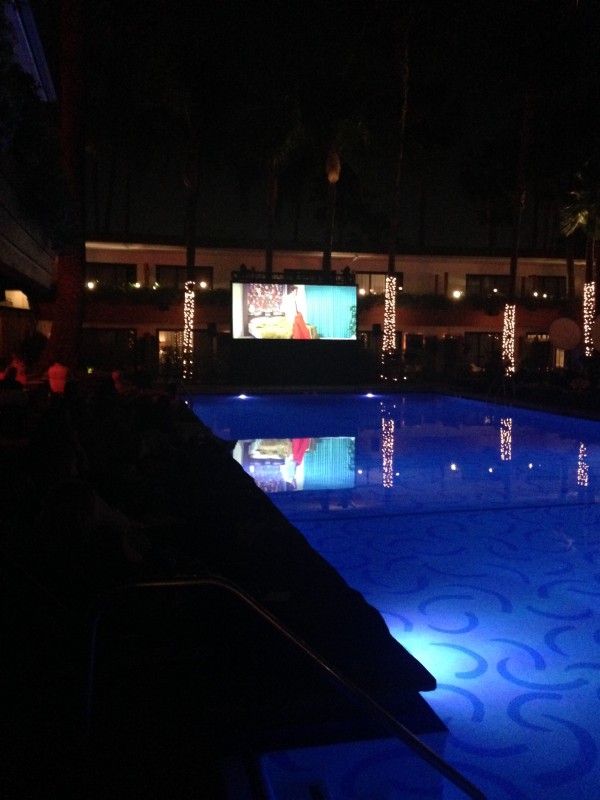 The Roosevelt is also the location of the three poolside screenings. There is a bar there, but it may actually be the most expensive bar in the world. It's kind of amazing to behold, if you can see through your tears.
If you're attending a poolside screening, sit away from the bar– it's always noisy. If you want to be close or just get a good seat near the back of the pool, get there very early. They do not let you swim in the pool during the movie, but that's for the best; the temperature drops precipitously at night, taking a sweltering day down into the 50s and 60s. Which probably sounds pretty great to people in the Midwest right now, but, still, bring a windbreaker.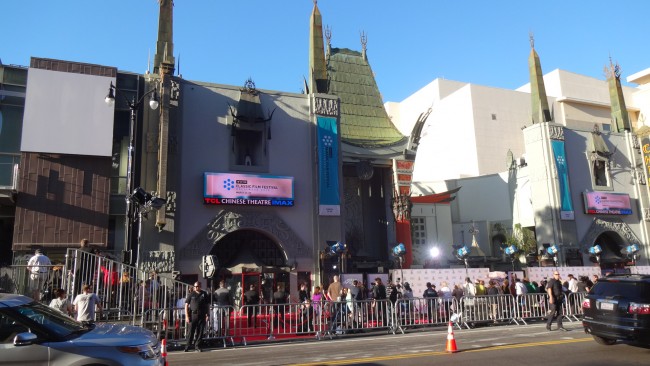 The TCL Chinese Imax Theater
Seats: 920
Possibly the most iconic movie theater in the world, the TCL Chinese IMAX is a gorgeous throwback. Besides getting to check out the famous footprints that cover the courtyard, the inside is dotted with famous gowns and memorabilia are well worth getting a picture with.
Recently renovated, the IMAX has comfortable seating– almost too comfortable– and plenty of snack options. There are usually tickets available to get behind-the-scenes tours of the theater as well, though they have to be reserved well in advance of your visit.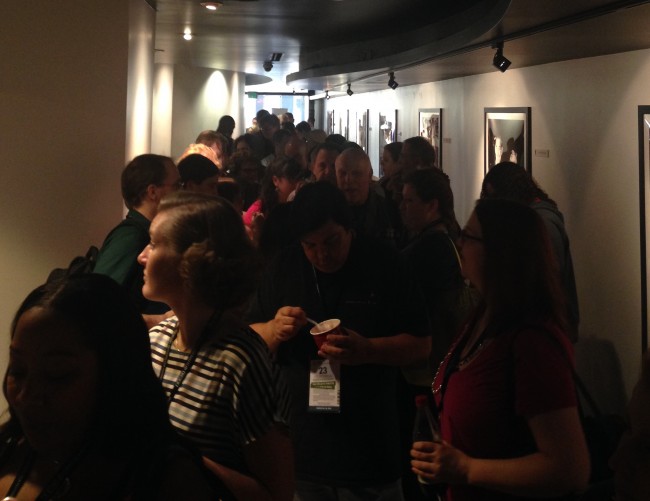 The Chinese Multiplex
Theater 1: 477 seats
Theater 6: 210 seats
Catercorner across Hollywood Blvd from the Roosevelt, the The Hollywood & Highland Shopping Complex contains most of the festival's major venues.  This map of the complex is unique because it probably won't make things much easier— you have to keep in mind that it's a large plaza that tranverses several levels and is divided into three main areas. There's the TCL Chinese Imax on the left, the central lead-up to the Dolby Theater in the middle, and then the large open aired plaza on the right.
The good news about the multiplex is that the seats are comfortable and they have a robust snack bar. The bad news is that the fest only takes over two of the complex's theaters– so sometimes you may catch the dulcet tones of the latest Transformers over your meditative drama.
This year the festival has removed the much-maligned Theater 4 as one of its venues. The theater, which only held 177, was often the subject of many notorious shut-out screenings like Double Harness and many other pre-Codes.
Legion Theater at Post 43
Website
Seats: 484
Recently the subject of an extensive renovation, the Legion Theater is a new venue (hence, why I have no photos). About a 10 minute walk from the Chinese Multiplex, this gorgeous building is located north on Highland just shy of the Hollywood Heritage Museum.
I haven't been here yet! I cannot give you any advice, other than the good news that it has plenty of room, and you don't have to walk along Hollywood Blvd to reach it. Yay!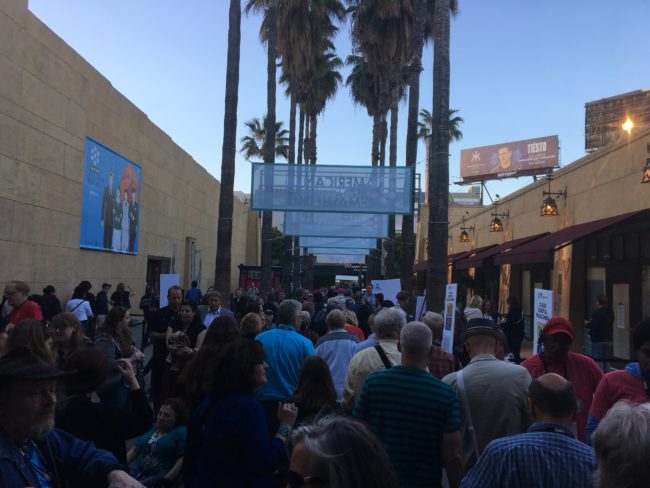 The Egyptian Theater
Website
Seats: 618
Unlike the other theaters here, the Egyptian is primarily a repertory theater. As such, there are relatively fewer onlookers crowding around, and the theater is in pretty good shape. Also, the staff is a little more used to rep crowds and their, y'know, eccentricities.
The Egyptian was remodeled recently to allow it to be able to show nitrate film, one of the few places in the country with that capability. Well, I mean, lots of places have that capability, but there are safety features here so everyone in the theater doesn't die. The Egyptian is gorgeous; if you go, make sure you see at least one screening from the beautiful balcony with its excellent views of the extremely ornate roof.
Also, see if you can find the theater's second screen. It only took me several dozen visits.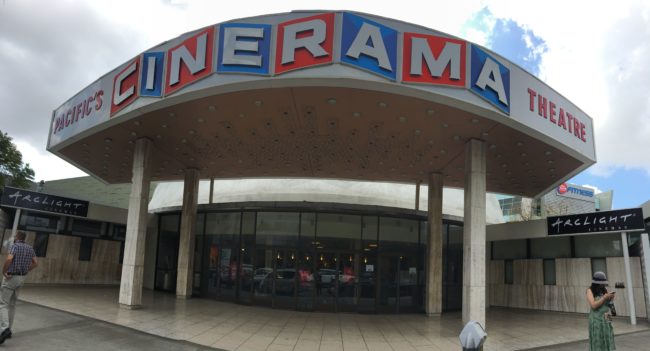 Arclight Cinerama Dome
Seats: 834
One of only three remaining Cinerama Domes left in the country, the Arclight is a beautiful piece of film history. Since the Arclight is a bit of a trek from the main festival (a taxi is pretty much a must), it usually plays host to some of the more eccentric screenings. That usually means full blown Cinerama presentations, but also other events like the Scent of Mystery screening where they pumped smells into the theater to coordinate with what was happening on the screen. I wouldn't worry about getting shut out of a screening at the Arclight, and it's definitely worth seeing at least once.
Step 7. Plan out what you want to see and do.
The good news: there are over a hundred events, discussions, and screenings stuffed into a four day period for TCMFF. The bad news: you won't see it all. And, because of time and convenience, there will be stuff you want to see that you will simply miss.
Here are my tips on getting the most out of your screenings:
When you make your initial list, pick your priorities. Are you going to TCMFF for the guests? To see your favorites? Do you want to see digital, 35mm, or nitrate? Or do you want to try and find new discoveries? How you rank these things will determine what you want to get out of it.
Unfamiliar with the film? Watch the trailer. My wife goes through her schedule every year watching every trailer for a film she's unfamiliar with– just YouTube the movie's name + 'trailer'. Sometimes the result even surprises me, as you may have great movies with mediocre trailers (looking at you, Goodbye Mr. Chips) and other times it may just do its job perfectly.
If it's your first time to the festival, try a variety of venues. While it's comforting to stay in the same place or just hit the major theaters, getting to experience all the sights and sound of the festival means really stretching. I make sure to always catch at least one poolside showing, for example, and one showing in the TCL Chinese IMAX. They're very different experiences, but also very special.
Remember: not every venue is next to one another. If you're going to a show at the Egyptian, Legion Hall or especially the Arclight, budget in the walking time from the Roosevelt/Hollywood & Highland area, especially if you think you'll be cutting it close on an essential screening on the way back.
Pick one showing of the day you absolutely can't miss, but otherwise be flexible. I know I harp on this, but many of my best experiences at TCMFF have been spur of the moment deals. That's why I remain flexible; it's better to stay healthy and have fun than to be at a midnight show and praying for your own death.
Unless you have a Spotlight Pass, you will spend time in lines. Learn the protocol and be nice about it. For everyone of us who isn't Scrooge McDuck-ing their way through life, you're going to spend a chunk of the festival waiting in line. 60 minutes before showtime, theater staff will start giving out the numbers for the show so you can leave the line and then return. 30 minutes before showtime they want you back in line so you can start filing in. This is supposed to give you time to get food, but it's barely enough time to get through the snack bar line. Hold onto your number, and try and help people who are looking to recover their place.
Be nice to the festival workers. Sometimes screenings run late, or lines are funky Just like attending the festival is like juggling cats, so, too, is running it.
Plan food breaks, and try and eat in a restaurant at least once a day. You need real food and sunlight (unless you're allergic to the sun), and actually talking to people in a non-line setting is good practice for when you return to the real world. For the rest of the time, the theaters are all very lax about backpacks and purses– buy a box of granola bars, for the love of god, and bring it with you so that you won't starve to death. Refillable bottles of water are also handy. You can't live on popcorn and soda alone, unfortunately. As I know from experience.
If you're at a screening to see the guest moreso than the movie, sit near the front. This is doubly true if you're going to leave after the introduction.(Though it's a dick move to leave after the intro if it's a completely full showing.) (Not that I've done that…)
Eat bland food. There's nothing worse than missing a screening or more due to stomach issues. My secret weapon is the Auntie Anne's outside the Multiplex– no one's died from eating pretzels! And that is not a claim I'm going to try and verify in any way, so take it with a grain of salt.
Bet on the TBDs correctly. Sunday, the last day of the festival, has five spots reserved for repeat showings. While one would assume that these were the most popular showings at the festival up to that point, that's not always the case. Keep in mind, the TBDs will never be 1) the opening night movie, 2) any of the nitrate or Cinerama showings, or 3) no movie over 2 hours (it would mess with the schedule). They will also never be the midnight showings, nor movies that played late on Saturday or movies playing at all on Sunday. This narrows down the possibilities quite a bit, and should help you know exactly which showings in your schedule are unique.
Lastly, get some sleep. Hell, I could use some right now.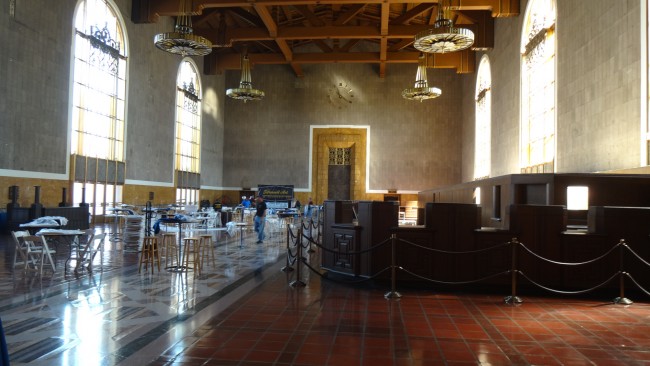 Step 8. Plan a few side trips for before and after the festival.
If you can get into town a day or more early, do it. And make sure you walk around the area first so you aren't trapped in a random forgotten staircase at the multiplex when you could be seeing Leonard Maltin laying down a smooth slice of his jazz. You can also use that time to explore the classic film side of LA, and, unsurprisingly, there is a lot.
Getting Around LA
If you decide to see anything away from the main festival area, know that traffic in LA is a bear no matter what. I got stuck in a 30 minute traffic jam one time at 10:30 PM. LA's rail system is also lacking, so be prepared to love ride-sharing apps and all the joy they bring.
The good news is that the Hollywood & Highland subway station is located within the Hollywood & Highland Shopping Complex, and thus right next to all of the festival happenings. Trains come about every ten minutes. The subway trains do leave something to be desired, but they can get you to a number of major points in LA, like Central Station and Downtown, for a fraction of what a taxi would cost.
Nearby
Dolby Theater Tour – The Dolby Theater is located in the Hollywood & Highland Shopping Complex and is where the Academy Awards have been held since 2002. There are daily tours of the theater, and, I mean, it's right there.
TCM Movie Locations Tour – Leaving right from the roundabout behind the Chinese Theater, this tour takes you around Los Angeles, using a widescreen TV in the front of the bus to show you where different parts of the city have been seen in classic film. There are also a few modern movies thrown in, which sounds annoying, but you do get to learn which parts of Fast and the Furious: Tokyo Drift are filmed in LA, which is more than you would expect. And it might help convince a fuddy duddy friend to tag along.
Hollywood Museum – Just a block from the Roosevelt, the Hollywood Museum is an essential place to visit. Besides tons of memorabilia devoted to every era of Hollywood, they have rotating exhibits, including one on Jean Harlow that's absolutely amazing. It's a great and easy way to spend an hour before or after the festival.
Larry Edmund's Bookstore – Just a short walk down Hollywood past the Egyptian, an annual trip to Larry Edmund's is nothing short of essential. Floor to roof classic film books, from the obscure to the brand new, the shop is a great place to find all measure of Hollywood history.
GlamAmour's Fashion Talks – Usually the Tuesday evening before the festival, Kim will use movies of the festival as fodder for her discussion of how the history of movie fashion has and continues to effect modern design trends.
Hollywood Forever Cemetery Tours – A short taxi drive away, these expert cemetery tours take you both through the many celebrities laid to rest at the cemetery as well as the woolly history of the place itself. Karie, the guide, is extremely knowledgeable, and is full of facts about the most obscure shades of the area. Also, be sure to say hello to the peacocks.
Hollywood Heritage Museum – Only a short jog from the Legion Hall, this is the original barn that Cecil B. DeMille made movies in when he arrived in Hollywood. Lots of interesting tidbits and mementos to check out!
Amoeba Music – I've heard great things about this record store and its DVD collection. Maybe this'll be the year I finally check it out!
A Bit of a Trek
Step 9. Lastly, have fun!
And, as always, relax. This is a vacation! In 2017, I think I saw only 9 movies, and I had a blast. Going to Club TCM and chatting, having drinks poolside, just take a moment to really enjoy the atmosphere. Like Christmas, TCMFF only comes once a year.
One fun side quest at the Festival involves collecting pins from other attendees. It's pretty cheap (well, festival cheap) to get some made, and super fun to hand out to interested attendees. Lots of people use them to promote their favorite stars, or their favorite brands or blogs (cough). You can use a site like Pure Buttons to put something together. Remember that old posters, images from fan magazines, or publicity photos are extremely murky in terms of copyright, so you should be fine in using those for your buttons. Or, if you just want to collect them, don't be shy! Just ask people where they got them and they'll be happy to point you in the right direction.
Also, I put this together in case you and a friend want to have some extra fun during your festival experience:
Feel free to tweet your progress during the festival with #TCMFFBingo!
Other TCMFF Guides Out There
There are plenty of other bloggers out there who've made guides like this one for you to peruse, and I honestly eat them up every year, as I find them extremely helpful to remind me of the upsides and dangers of attending the festival. Be sure to check these out. You know, when you're done with this one.
You can also read my coverage of the previous festivals here.
And that about does it. If you have any additional suggestions, let me know in the comments below. See you in Hollywood!