The Bennetts concentrates on two generations of the Bennett family. The first half of the book focuses on Broadway provocateur Richard Bennett and his tumultuous marriage to acting scion Adrienne 'Mabel' Morrison. Their marriage produces three daughters– vain, self centered Constance, alcoholic and troubled Barbara, and fiercely protective and sympathetic Joan. The book traces the family chronologically from 1870 to 1990, beginning with Richard's birth and ending with Joan's death.
For those worried that they will be simple stories, they're not. Besides ostensibly juggling five main characters and a veritable fleet of husbands and lovers, author Brian Kellow carefully tracks the fortunes of show business and mass entertainment across America just as it follows the family's careers. Richard's pushback against the stodgy comedies and dramas of the 1910s is followed by the boom of Broadway and sophisticated plays in the 20s. The impact of the talkies is also explored in how it decimates the theatrical industry around the country, and the fortunes of the studio system is reflected in both Joan's sophisticated manipulation of it and Constance's inability to compromise her own feelings of invincibility. As both sisters rotate throughout the studio system and become freelance, Kellow steps back several times to examine the 'whys' of Hollywood's changing artistic focuses, and manages to do so brilliantly, sometimes in as little as a paragraph. For example, here's his explanation of how Hollywood's views on the wealthy morphed from the pre-Code era to the late 30s:
In the confession pictures [like The Easiest Way and The Common Law], the rich had been shown as callous, manipulative, inhumane, self-protective, the real cause of the suffering of the defenseless poor. But now this view seemed unsophisticated. The screwball comedies humanized the rich by burlesquing them, portraying them as a bunch of unruly, undisciplined children. by showing the upper classes to be wildly irresponsible, even addled, these films permitted audiences to take a more indulgent view of them– they could shake off their resentment and laugh at them. And as they went home, they could console themselves with the thought that they possessed things that the rich didn't– stability and common sense, for instance.

– Kellow, 209
It's apparent that Kellow was drawn to the family by Joan's string of noir films in the 40s– he luxuriates attention on The Woman in the Window, Scarlet Street, and The Reckless Moment. For the pre-Code era specifically, he has nice words for Joan's Me and My Gal with Spencer Tracy (as well he should) and Constance's What Price Hollywood?. But he's not afraid to be critical of either Joan or Constance, pointing out bad performances or movies made just for the money. He dismisses much of Joan's early acting as wooden, and he delves into Constance's inability to care enough for her career to see it flourish.
The most memorable segment of the book is his postmortem on Constance's brief reign as the glamor queen of Hollywood in the early 1930s:
Ultimately, the blame for Constance's swift decline rests with Constance herself. A hard, unyielding quality at the core of her personality had gradually made its presence felt. Her fans, after all, longed to think that beneath the brittle sophistication there was a woman of heart and soul– and somehow, she had failed to persuade them that this was true. In spite of her charm, her husky voice, her beauty and grace of movement, her adept way with a line, she was not a particularly nuanced actress. Only in Lady with a Past and What Price Hollywood? had she suggested any hidden depth. The essential quality that she lacked was humanity, something that less talented actresses– Norma Shearer, for example– had in greater supply. Claudette Colbert could be every bit as wry and elegant as Constance, but she had something else, a generosity of spirit. There was something in Constance's work that did not resonate deeply with the public over time. Years later, Louise Brooks astutely summed up the problem: "… beauty, great acting ability, and a lovely voice could not compensate for the lack of the one attribute without which the rest did not matter: she did not have that generosity, that love for her audience, which makes a true star."

– Kellow, 185-186
The Bennetts: An Acting Family can feel daunting in a number spots. There are several chapters that simply alternate between the sisters getting married and divorced, making the book feel much like a merry-go-round– Constance goes through five marriages, Joan four, Richard and Barbara three, and Mabel rounds it out with two. This makes it difficult later to keep track of all of the different people who'd floated in and out of their circles and exactly whose kid is whose, so I'll be the cretin who admits that a chart of their different entanglements would have probably helped me keep it all straight.
Like a lot of biographies, it also feels bottom heavy– the problem of writers coming in at the end or after their subject's lives and only being able to talk to those who knew the subjects later in life. Much information comes directly from Joan, Barbara, and Constance's kids, but, surprisingly, they seem very frank and honest about their parents, tempering praise with weary resignation of parents who were alternatively kind, absent, or painfully vain and strict.
In spite of it, though, Kellow does a great job juggling the story of Bennett family itself as well as the people who made the biggest impacts on their lives. It's an intense, smart story of a family that tore itself apart, as well as an excellent documentation of how ugly America's transition from stage to screen to television was for those in the industry.
Notes
---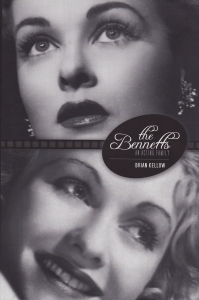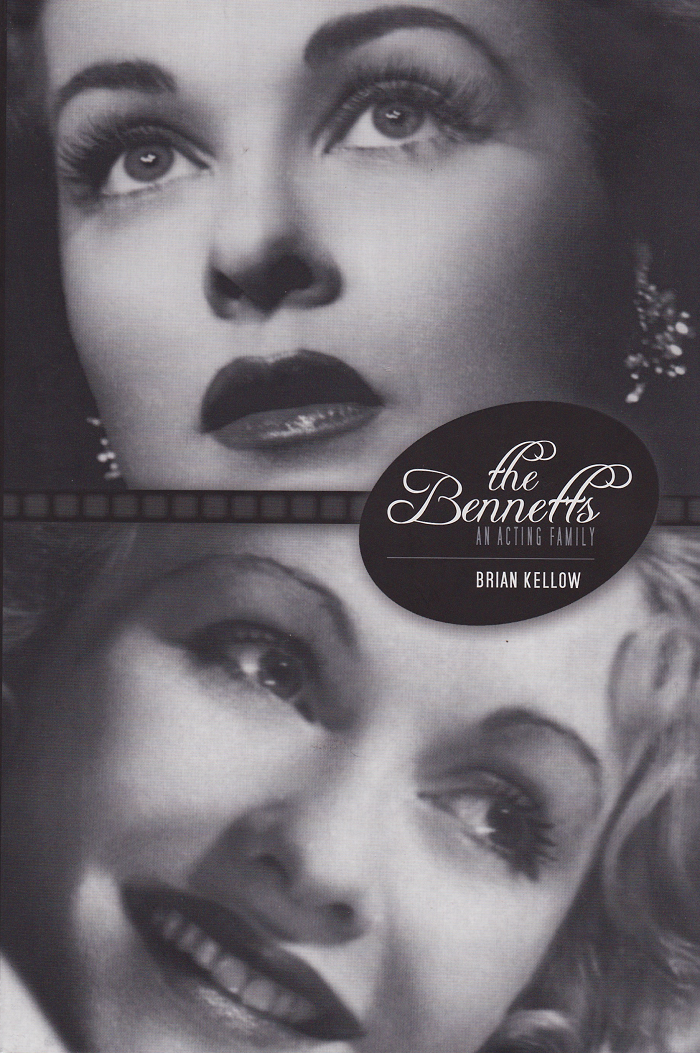 This book is available from Amazon.
---