Sherwood Nash
William Powell
Lynn
Bette Davis
Snap
Frank McHugh
The Duchess
Verree Teasdale
Joe
Hugh Herbert
Baroque
Reginald Owen
Released by Warner Brothers | Directed By William Dieterle

Proof That It's Pre-Code
Walking down the Seine, Snap is offered some dirty pictures, which he looks at with much relish.
Sherwood Nash runs a fashion boutique at one point, where he takes care of everything "from the bottom up" including lingerie.
The plot hinges on a strawberry shaped birthmark in an unmentionably intimate spot.
The climactic musical number involves women wearing a very limited amount of feathers. And its subtext…. well, we'll get to that.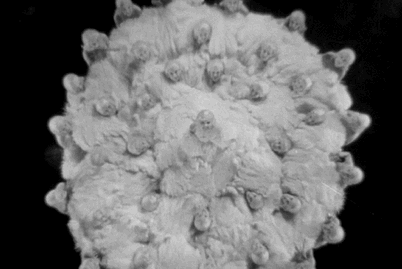 Fashions of 1934: Ripping Off the Greats
My personal fashion mantra was defined in sixth grade when my neighbor down the street told me that flannel was 'in'. Considering that this was 1996 or so, flannel probably hadn't been 'in' in nearly four years at that point, but I somehow became a quick devotee since it meant a way to escape the ugly polo shirts and horrifyingly bland tees that my parents had subjected me to for years.
My looks have updated over time– I now wear sweaters too!– but in my continued quest to watch hundreds of films from the early 1930s, I can't help but feel drastically inferior in fashion, no matter how many stylish pairs of khaki pants I don. (I know, I'm very, very white.)
For example, let's take the gents of Fashions of 1934. William Powell wears a bowler like it's no one's business. Frank McHugh gets put to the nines in tux after tux. Every guy is wearing a suit, tie, shirt, under shirt, socks, sock garters, and a cigar to boot. I'm not envious of the prep time for that, but damn it makes a man look suave.
Not that Fashions is particularly concerned with the male half of the equation. Viewers will get an eyeful of flesh with this one, as the latest gowns of Paris are shown off and then often discarded. A musical interlude choreographed by the infamous Busby Berkeley involves a troupe of women dancers and ostrich feathers and not much else.
But let's circle back to the plot. Sherwood Nash is in charge of a failed investment firm when the lovely Lynn comes in and catches his eye. After she shows him her keen fashion sense, he decides to use her to first rip off the high priced fashion salons, and then to create knock offs specifically for them.
The film's moral is a simple one: graft pays. Every time the trio finds their schemes thwarted, Nash engineers a new way to rip off the fashion industry, at first by merely copying it and soon by dominating it. Fashion is a racket, and anyone with wits can topple it easily.
It's a hoot getting around to that, though. Though Nash is deeply in love with Lynn, their ascent relies on his seduction of a Russian Duchess– though he knows her better as Mabel from Hoboken. All of the women in the film save Lynn are in your classic gold digger mode, with Dorothy Burgess (Black Moon) also turning in a nice performance as Nash's fair weather girlfriend.
Frank McHugh is Nash's right hand man and does his best to waltz off with the proceedings. His character of Snap is a pervert plain and simple, a cartoon looking to make it with any lady who crosses his path. One extended sequence is him simply being shown dirty pictures and he responds by laughing in that funny high pitched way. Another wonderful (and completely random) moment has him and Hugh Herbert attempt to mimic one another's hand gestures.
Of course, Fashions' biggest flaw may be that it has too many scene stealers. With McHugh's constant horniness, Hugh Herbert as a drunken ostrich farmer, William Powell's charming euphemisms, Verree Teasdale's sly character switch ups, and Busby Berkeley's choreography, the movie is pulled in a thousand different directions. Bette Davis' part is so thin it's practically translucent.
While that makes Fashions a lark moreso than anything substantial, its pleasures easily outweigh its problems. For example, like in Night World, choreographer Busby Berkeley only contributes a single number to the picture, but it's enough to ramp the proceedings up admirably. While not as imaginative as what he'd craft in Dames later in 1934, the "Spin" number is no less sumptuous than his other works of the period.
"Spin a Web of Dreams" is sung by Verree Teasdale to entice Parisians to purchase Nash's new designs. The number starts as a women garment worker drifts off to sleep as she's working on ostrich feathered gowns. In her dreams, we see a variety of images, from women who are both harps and playing those harps to a large rosebud blooming thanks to clever uses of feathers. The dream sequences climaxes as a slave galley full of scantily clad women sail across the sea with broad smiles across their faces. This is all done in the playful Berkeley style, which emphasize geometric patterns, the beauty of a woman's face, and impossibly decadent costumes and sets.
As to what it means, well… look, the idea that you're watching some random woman's crazy ostrich feather-fueled lesbian fantasy ain't much of a stretch is all I'm sayin'.
Fashions of 1934 is a fun movie, even if it's a bit too light and scatterbrained to fit in comfortably with the other Warner Brothers' musicals of the time. Director William Dieterle has an extremely mobile camera, making the movie feel alive and wonderful. One thing's for sure: everything in Fashions of 1934 looks way better than I ever will.
But, then again, you probably don't want to see me in an ostrich feather bikini any time soon.
Trivia & Links
Variety likes it, though it doesn't have anything nice to say about Powell or Davis. They note about Bette, "But there she is and she must be accepted."
She Blogged by Night isn't very fond of Ms. Davis in the film, but has a ton of great publicity stills.
TCMDB devotes their retelling to the film's place in Bette Davis' filmography. This was Warner Brothers' attempt to placate Davis as a supporting actress by turning her into a glamor girl. She resented it– quite verbally, as Davis was wont to do– and successfully pressed Warners to loan her to RKO for her next role, her star-making turn in Of Human Bondage.
Gallery
Hover over for controls.
This slideshow requires JavaScript.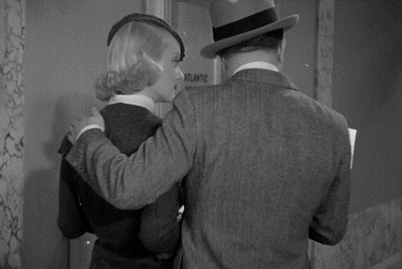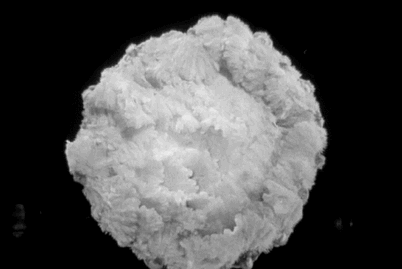 Awards, Accolades & Availability