Warner Archive Instant (WAI) is the new streaming service from Warner Brothers that makes a great number of their more obscure titles available for the discerning consumer for a low $9.99 a month. The site is wonderfully constructed, and even features a section for Pre-Code films.
However, these are only the films flagged by WAI as Pre-Code, which means they sometimes miss other films from the era that may be classified in another genre. For instance, Tod Browning's Freaks from 1932 is Pre-Code in almost every way, but the site categorizes it only as 'Horror'. Not a knock against them, but I figured one place for all of their offerings may be in order. I'll, obviously, try and review all these films in good time.
'WAI' goes to the movie's page on the site, and 'Review', well, goes to my review. I hope.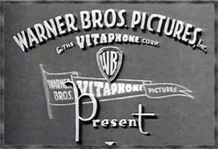 Last updated: 10/20/13