Claudette Colbert – The Gams to Stop For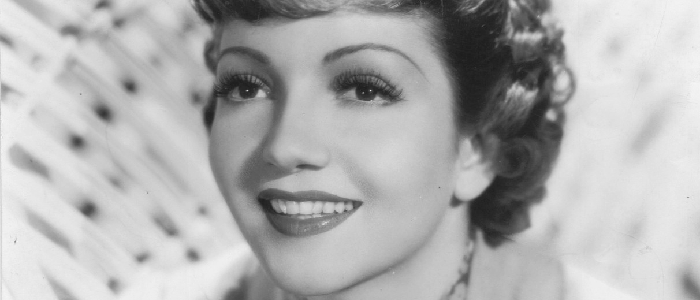 Parisian-born, big-eyed Claudette Colbert got her start on Broadway before moving to motion pictures at the beginning of the Great Depression. Her kiddish demeanor mixed with her sophisticated beauty made her the perfect match for her male costars. Her pre-Code films included working with Ernst Lubitsch and Cecil B. DeMille on some of their early talkies and in some of the most scandalous films of the era. She also won an Academy Award for her collaboration with Frank Capra on It Happened One Night (1934). 
She was a big success in pictures, and worked steadily until the late 50's where she transitioned back to Broadway. Her last screen appearance was in a TV movie in 1987 before she passed in 1996.
Claudette Colbert's Pre-Code Filmography
Studios
Claudette Colbert Sites and Links
Other Actresses