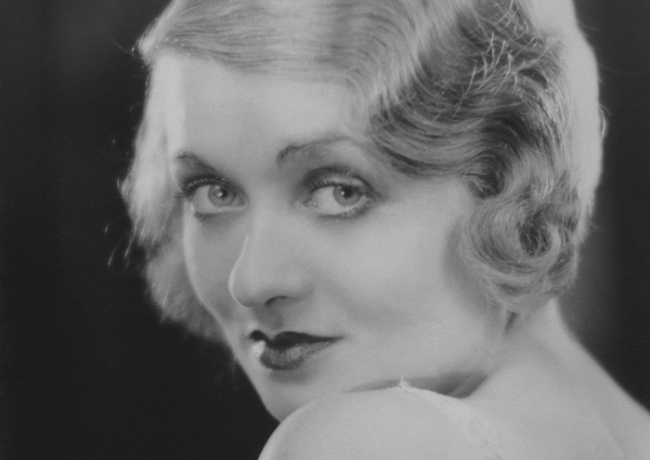 Perhaps one of the most beautiful women who've ever lived, Constance Bennett came to the movie screens as a personal lark. A glamorous socialite, she yearned for fame and money and found both in a series of pictures that often pitted her in a merciless struggle to maintain her dignity in the craven world of men.
The real life Constance had no such problems, as her star rose and she became one of the highest paid women in the world. Unfortunately, this wealth and aura clashed with the public perceptions of her. This, combined with Bennett's own flighty lack of interest in her career, were soon her undoing.
Constance's career had a brief resurgence in the late 30s as she became a screwball comedienne in zippy films like Topper and Merrily We Live. She even managed to steal Greta Garbo's final film, Two-Faced Woman, out from under her. Bennett invested wisely and married an air force officer during World War II. She worked infrequently after that and died suddenly at age 60.
Constance Bennett's Pre-Code Filmography
Studios
Videos of Constance Bennett

Constance Bennett's beauty regimen (apparently it's much easier when you wake up already all made up):
A slideshow of pictures of Constance Bennett. Can't really go wrong here.
Biography of Constance Bennett

The Bennetts: An Acting Family


by Brian Kellow
Constance Bennett Sites and Links
Other Actresses to Explore