Peg
Marion Davies

Jerry
Onslow Stevens

Alaric
Tyrell Davis

Released by MGM
Directed by Robert Z. Leonard
Run time: 86 minutes

Proof That It's a Pre-Code Film
Our hero, Peg (Davies), pretends to have an illicit extramarital affair in order to help another woman out.
Peg O' My Heart: Luck of the Irish

"Am I holding you too tightly?"

"No, but ye might try it!"
In a beautiful seaside Irish town, ragamuffin Peg (Davies) works cheerily for her fisherman father Pat (J. Farrell MacDonald). This changes when a wealthy relation dies, and it's learned that if Peg goes and spends three years learning to be a lady, she will inherit $2 million pounds. The only catch is that Pat is never to see her again– a fact he conceals as he sends her across the Irish Sea.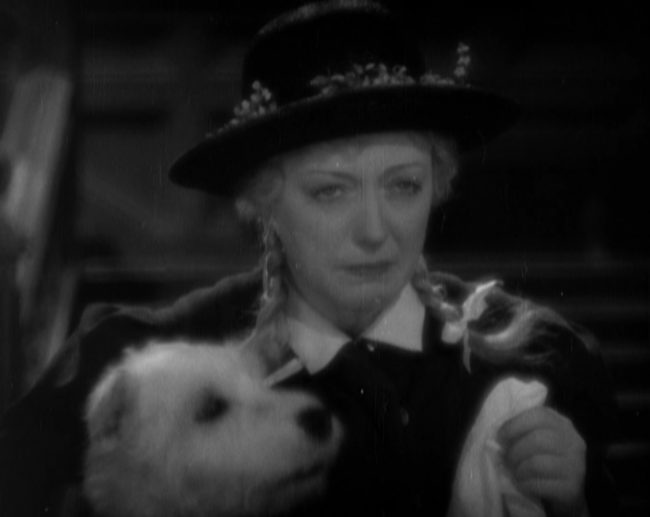 In England she finds herself at the mercy of impertinent Mrs. Chichester (Irene Brown) and her daughter Ethel (Juliette Compton). Ethel is carrying on an affair with married man Chris (Alan Mowbry) while seducing sweet, naive lawyer Jerry (Stevens). Peg also has a thing for Jerry and sets out to steer Ethel onto the correct course. Meanwhile, foppish Alaric (Davis) chases after Peg at his mother's behest, though he really doesn't want to. Things come to a head when Jerry must pretend that Peg's father has died in order to stop her from abandoning her fortune and Ethel decides to run away with Chris, which will certainly be a ruinous decision for all those who care to care.
Peg o' My Heart is a handsome movie, beautifully shot by Robert Z. Leonard (The Divorcee, Strange Interlude). It is also utterly excruciating to watch. A mix of cliches, the film is a classic battle of the classes with enough folksy Irish stereotypes make even John Ford blush.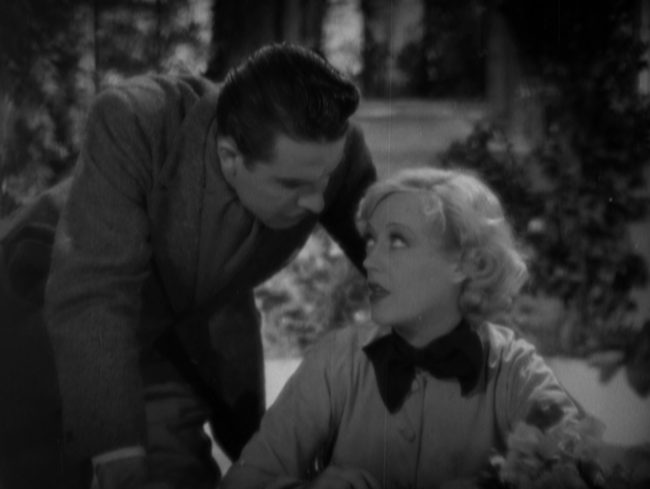 My issues with the film begin with it having the wrong eyebrows. 36-year-old Marion Davies, portraying a poor teenage girl of the docks, looks ready for her Joan Crawford transformation from the onset, with her painted-on eyebrows standing in stark relief to her surroundings. Her fluttering eyelashes and incorporated triple and quadruple takes lull the audience in on this simple fable, one that presents a stuffy moral conundrum with little surprise.
The rest of the cast, save for the amusing Tyrell Davis, is pretty barebones. Onslow Stevens looks like a Cabbage Patch Bruce Cabot and lacks any of the charisma, something that would be nice for a romantic lead.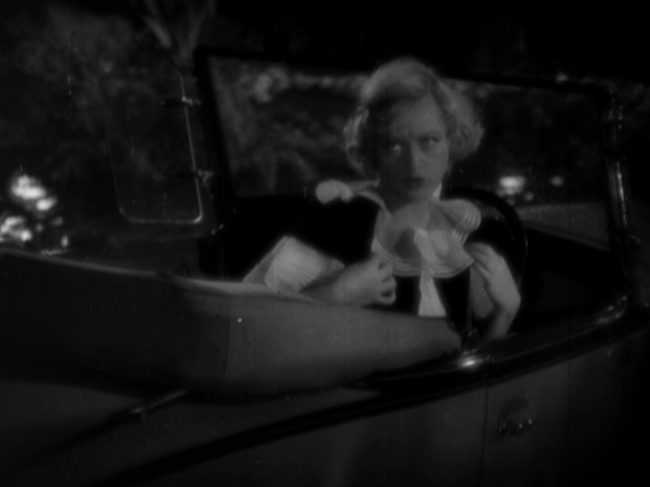 Since most of the film is Davies falling back on being aggressively charming and pawing her adorable dog, you either buy into her act or beg for some kind of escape. It's not impossible to like Peg o' My Heart— it certainly won over audiences back in the day and even earns high marks from Davies biographers– but the movie is absolutely insufferable if you can't go along with its many conceits. Or that damn accent.
Screen Capture Gallery
Click to enlarge and browse. Please feel free to reuse with credit!
Other Reviews, Trivia, and Links
TCMDB has a nice article by Roger Fristoe that touches on Davies and Hearts's relatinoship, and how this film played into it:
In the opinion of Davies biographer Fred Lawrence Giles, the actress "made the audience forget her years through much of…the film…pouring considerable Irish charm and vitality into her role." Giles wrote that Hearst saw to it that Peg O' My Heart "was polished to a brightness" that made the film one of Davies' best. She won some excellent notices, including a comment from The New York Times that hers was a "whole-souled portrayal, always devoting more thought to Peg than to any idea of making herself attractive." The film did well at the box office, especially in smaller towns.
Released through MGM, Peg O' My Heart is a musicalized adaptation of J. Hartley Manners' stage success, which he wrote for his wife, Laurette Taylor. The play, which ran on Broadway for two years beginning in 1912, had been a triumph for Taylor, who also starred in a silent-screen version in 1922.

It may be a familiar type of story and one in which there is little uncertainty as to how all will end. Yet it has charm and entertainment, even though one might hesitate to say that all the characters are natural. It was evidently a part to Miss Davies's liking and she gives a whole-souled portrayal, always devoting more thought to Peg than to any idea of making herself especially attractive.
Awards, Accolades & Availability
More Pre-Code to Explore