Proof That It's a Pre-Code Film
Katherine is an author who dresses in suits and chomps on strong cigars. She's clearly coded as a lesbian; unfortunately, she's only in a fraction of the movie.
A married couple begins (and continues) separate affairs.
"Anne home yet? … Say, it's 1 o'clock! What does this guy Fellowes think he's doing?"
"I'd hate to tell ya, but I bet he's good at it!"
The Office Wife: Moms Unite

"You've never loved anyone. What do you know?"

"Nothing. And I hope I stay dumb. One sap in the Murdock family is plenty."
"You mean the modern office man's secretary is closer to him than his wife?" chortles author Katherine to the publisher Lawrence Fellowes. He enumerates the ways that he sees it working that way, but laughs Katherine off when she suggests that he may be susceptible to just such issues. But little does he know…
When Fellowes announces he's getting married, he loses his long-devoted secretary. Up into the slot steps Anne Murdock (Mackaill), a dedicated workhorse who also knows that charm will get you far with the boss. She ain't wrong, and the two are soon in love; but how will his wife take it?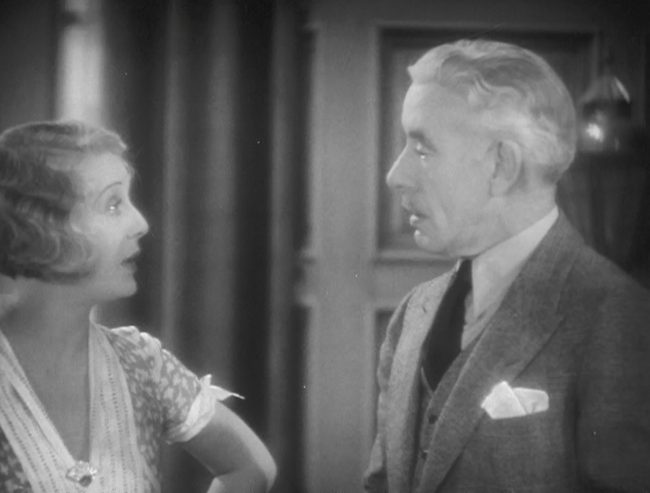 The secretaries portrayed here aren't exactly office wives– more to the point, they are mothers. They take these enterprising lads of industry and admire, scold, remind, and elevate them. They do everything for them short of throwing them in a minivan and getting them to soccer practice on time.
Fellowes is played by Lewis Stone, the future Judge Hardy, who still looks old as sin but is always portrayed as if he's neck and neck with Gable in the leading man department. We even get him in a swimsuit this go around; ladies, control yourselves. He's amicable and sweetly romantic even when he should be paging Dr. Freud, matching the other performances in the film, a tale of adultery in which no one really can be bothered to raise their voice.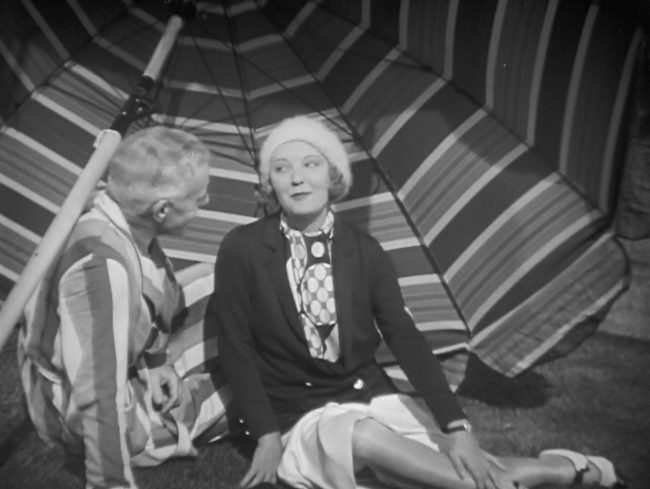 The movie is a bit of a lark, as its winks to the audience with glee as we review the usual plot points. This includes the structure, as the film is bookended by fainting secretaries reacting to diametrically opposed news. It's the kind of movie where a woman embraces her lover and cuts to her husband muttering, "Oh. I made a mistake."
While Mackaill is the star of the film and has her charms through the melodramatic plot, the future isn't hard to figure out. Mackaill's Anne is first seen in a slow pan across office workers meant to anonymize her. Contrast this to how her streetwise sister, Katherine, played by Joan Blondell, is introduced: we watch as she wakes up, undresses, and slips into the bathtub. Blondell's first lines of dialogue are scolding lobs at her sister while she lathers furiously.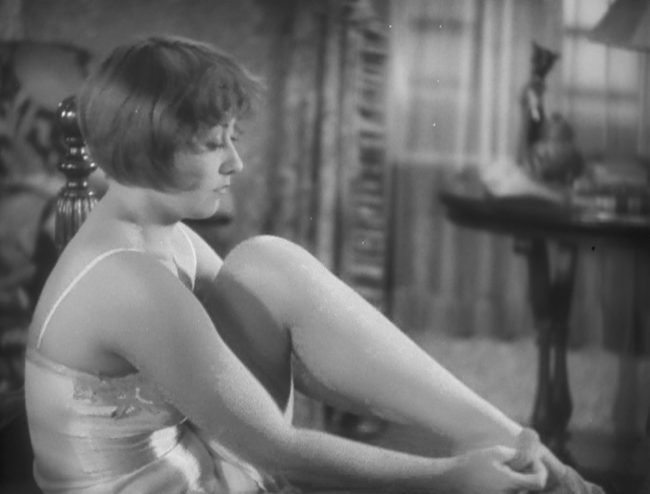 That said, Mackaill's sartorial splendor is worth the price of admission alone (as is Blondell's lack thereof). Mackaill revels in a series of beautifully knit outfits, including a sweater that contains a kerchief built into the design, and a few dresses to die for.
The Office Wife has a brief runtime and a game cast. It's fun to take it as a Warners idea of sophistication, with good performances and very little in the way of the 30s creakiness.
Screen Capture Gallery
Click to enlarge and browse. Please feel free to reuse with credit!
Other Reviews, Trivia, and Links
Faith Baldwin, the author of the book on which the film is based, was a prolific writer and penned more than 100 novels. Several others were also made into films, including Week-End Marriage (1932), Wife vs. Secretary (1936), The Moon's Our Home (1936), and An Apartment for Peggy (1948). Baldwin also wrote the novel Search for Tomorrow, which served as the basis for the long-running television soap opera.
But beauty tells, or triumphs, for it is not disagreeable to Mr. Fellows when, after a hard day's work well into the hours after dark, he has the opportunity to sit at a table in his office partaking of a frugal repast with his indefatigable secretary; he is evidently agreeably surprised with the shock of blond hair, the nice nose and inviting lips that are opposite him.
Katherine also wraps up the story like a literal Blondell Ex Machina, solving Anne's romantic problems over the phone. Anne gets her Mr. Moneybags, but it doesn't seem like much of a victory as they're so mismatched in age and disposition.
We quickly realize that most of the problems in these 'social' soap-operas could be easily solved by a quick conversation — perhaps Joan Blondell could simply ring up the leading players of Night Nurse and Baby Face and tell them what they're failing to communicate to each other.
The movie took in over $18,000 in just two days when it premiered at the Winter Garden Theater, eclipsing a record set earlier that year by The Dawn Patrol. Months later, in early 1931, Warner Brothers would remind theater operators about its success in trade paper ads for not one, but two, films spun out of The Office Wife's success: Big Business Girl with Loretta Young and Dorothy Mackaill follow-up Party Husband. Each was said to "put the reverse English on Office Wife."
"Sure fire. Everything everybody wants," the trade paper declared. "It kicks the pants off the Hays' quadruple code and yet remains so clean no censor can censor it… Maybe suggestion after all is the best always for the screen. It appears to win the audience while defeating the reformers, a double trick worth putting the researchers on… When you can mix up 11 o'clock night office hours with room keys and moonlight on the beach, to still be clean, that's some clean."
Awards, Accolades & Availability
More Pre-Code to Explore