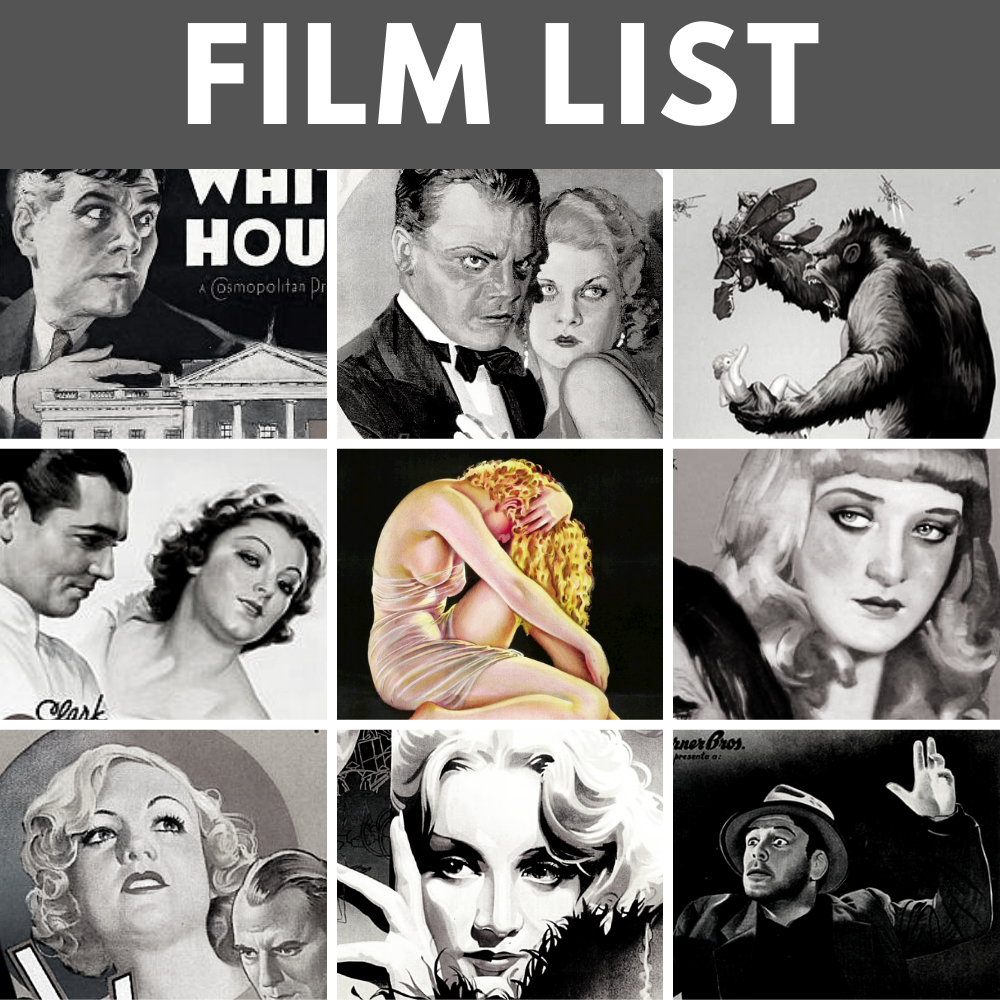 List of Pre-Code Hollywood Films
There are lots of different definitions of what a Pre-Code film is and what constitutes it. While this site will explore practically every movie produced between 1930 and July 1934, that doesn't mean that all of those films are Pre-Code movies. This list of Pre-Code films was culled from several books on the subject, and while it may not be exhaustive, at least serves as a good introduction.
If you're looking for just a general listing of movies that this site has covered (which will include some not listed below), please check our Site Index. Links below go to relevant reviews.
The Pre-Code Films of 1930
The Pre-Code Films of 1931
The Pre-Code Films of 1932
The Pre-Code Films of 1933
The Pre-Code Films of 1934
Notes