Joan Ogden
Helen Twelvetrees

Dick Ogden
Robert Young

Henry Trask
Lewis Stone

Released by MGM
Directed by Harry Beaumont
Run time: 76 minutes

Proof That It's a Pre-Code Film
Men have their sexual indiscretions, women aren't supposed to. Ask me if that makes any sense.
Just a quick reminder that the idea of 'a shotgun wedding' is older than this film.
Other, spoiler-y, pre-Codey stuff.
Unashamed: Dishonorable

"She is a woman capable of taking care of her own honor– if she wants to take care of it."
There are a lot of movies in the early 1930s that wouldn't be made a half decade later. One apt plot descriptor would be 'the sleep over film'– an unmarried man and women go to a secluded room and spend the night. The results are scandal, threats, and, as dramatic necessity dictates, murder.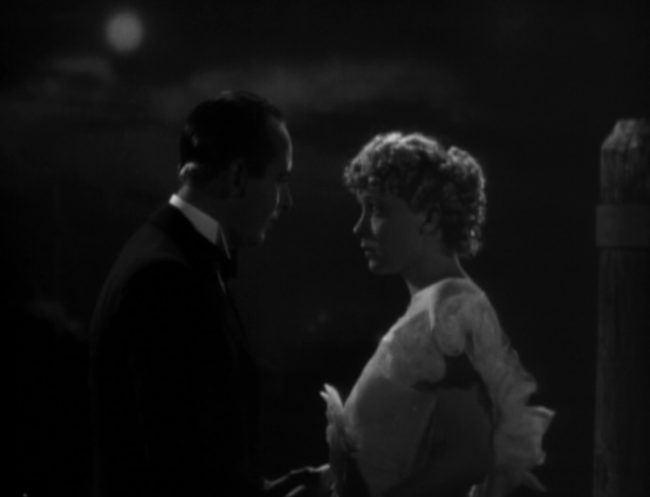 Unashamed, based loosely on a real-life murder, follows the tribulations of two families. First are the Ogdens, with proud businessman papa (Robert Warwick) and his two kids, Joan (Twelvetrees) and Dick (Young). Joan has the misfortune of falling for Harry Swift (Monroe Owsley), a slick ladies' man, who clearly has dollar signs in his eyes.
One interesting twist: Swift was originally Albee, son of delicatessen owner Henrich Schmidt (Jean Hersholt). Harry is more than willing to put the soft touch on his sympathetic father, though his dad is resisting– he knows if Harry marries Joan, his son will never take over his business.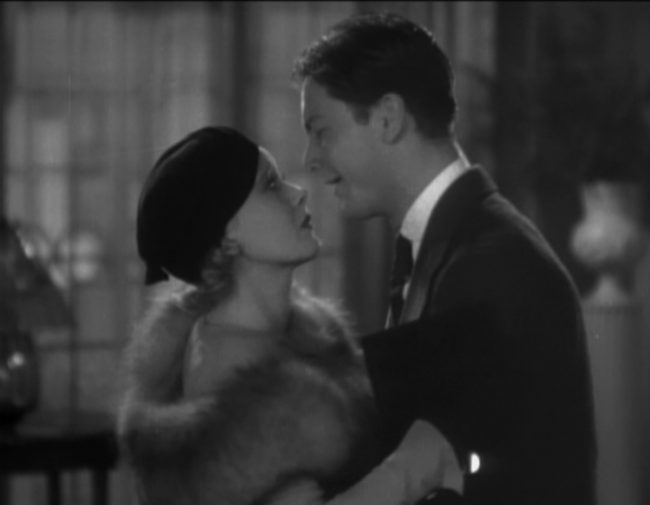 Harry and Joan want to marry, but her father refuses to give her any of her $3 million inheritance if she doe so. Harry decides to pressure him by making it look like they'd spent the night together. in a frenzy, Harry threatens to embarrass and shame Joan if dad Ogden doesn't give in, and a furious Dick shots him through the heart instead.
This whirlwind is only the first half of the film, as Lewis Stone appears as defense attorney Henry Trask in the second half in order to free Dick for his murder. Trask wants to plead 'the unwritten law', but Dick demands he go with a made-up story about an accidental discharge, all while Joan is furious with Dick for murdering her lover. District attorney John Miljan smirks at all of this with glee.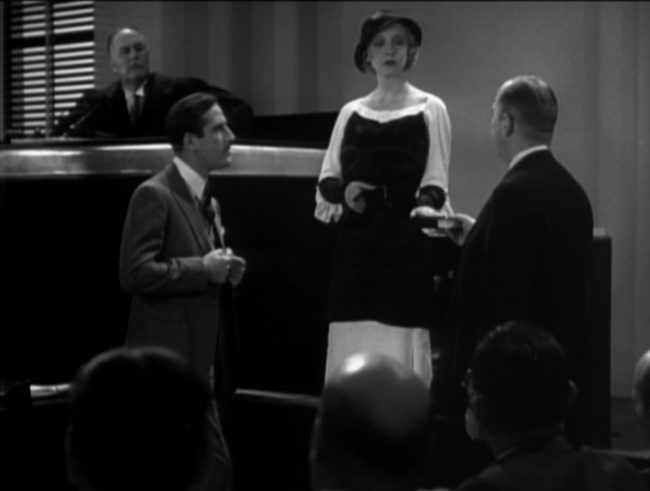 Unashamed is a smart drama, one that has a few surprises built in. While it's top heavy with Owsley's smug plotting, the trial is surprising, willing to risk our affection for lead Helen Twelvetrees by having her stand by her dead (manipulative) boyfriend rather than the innocent Young. The movie also plays up the incestuous aspect of their affection; Robert Young's Dick is feverishly dedicated to his sister's purity and their kisses linger just a bit too long.
There are a number of nice performances running in the background, including Louise Beavers appearing for a nice comedy scene that subverts her usual kind of roles. Miljan is a lot of fun as the DA you're supposed to root against but clearly has his head on straight, and Lewis Stone is as magnetic as always.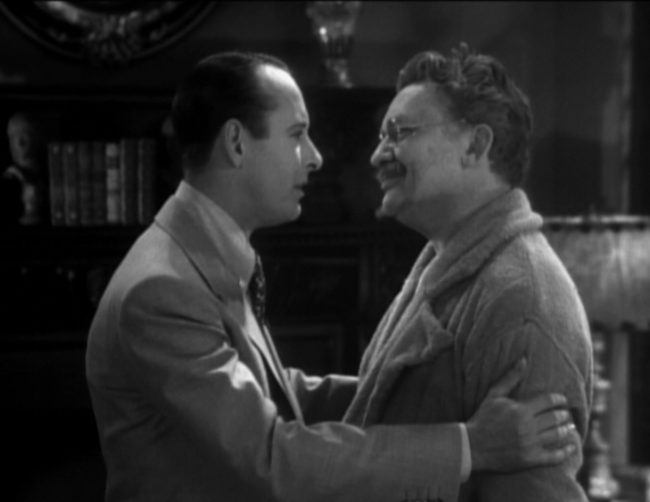 But the real center of the movie has to be Jean Hersholt, as his role as the proud, loving father who ends up seeking vengeance really gives Unashamed the kind of depth that most of the fallen woman pictures avoid. It's too bad his role and sympathies are dropped for the film's 'happily ever after'; a bolder choice may have involved him fixing the issue that the courts couldn't. Justice and the rule of law aren't one and the same.
Twelvetrees is the central character of the piece, but Unashamed isn't her best vehicle. Unfortunately, by making Harry such a painfully obvious manipulator to everyone but Joan, Twelvetrees' Joan seems sympathetic but never correct. If Harry had been a good man misunderstood by her family, she would have has a much more powerful conflict to draw from.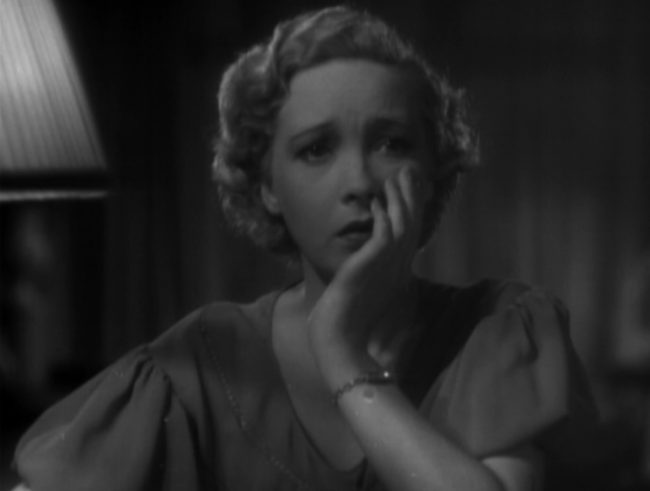 Instead, Unashamed is a smart, well-made film, but its impact is dulled. Like many of MGM's smoother narratives at the time, it retreats back into formula by the film's close to keep audiences happy. There are worse things.
Screen Capture Gallery
Click to enlarge and browse. Please feel free to reuse with credit!
Other Reviews, Trivia, and Links
[T]he cast manages to lift some of it above itself, making of the whole an entertainment that is a good fair.
Noirish has a more-detailed breakdown of the film's plot.
Cliff Aliperti at Immortal Ephemera has an award-winning article about the origins of this film and an RKO picture called Two Against the World from a real life 'honor killing' in November 1931. Highly worth reading, but here's a quick summary:
Details to follow, but in a nutshell, Eddie Allen killed his little sister's lover, Francis Donaldson III. Sister Rose was just eighteen, but shocked the nation when she stood by her man and spoke out against her brother. There was more to this "honor slaying" than the "unwritten law," but that's the basic situation that each movie ran with. Knowing the details of the real-life murder and resulting trial behind them make each movie more notable. They've become little slices of forgotten history, obscurities worth remembering better.
This unremarkable, but smoothly assembled production is best recommended for fans of Twelvetrees and Young.
Awards, Accolades & Availability
More Pre-Code to Explore