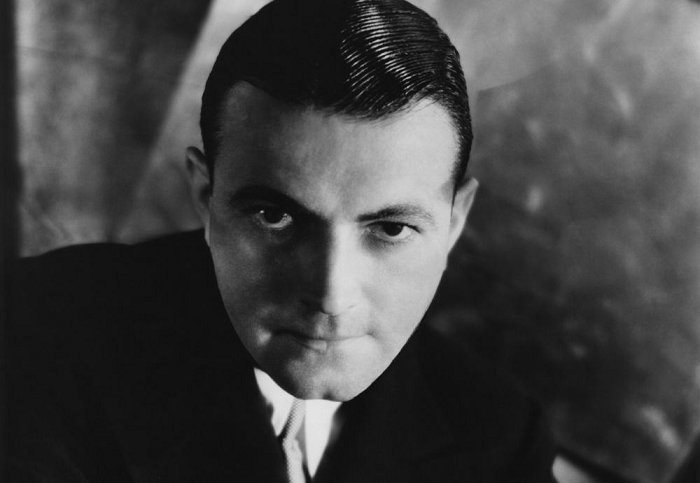 So the big news I'm going to kick this post off with doesn't actually involve movies, but my own personal fortunes: I will be moving in late December/mid January to Japan. My wife's job has transferred, so that means I will be transitioning to unemployment, finishing up a semester of grad school, selling a great number of possessions, and many other activities near the end of the year. Depending on how this goes, you may or may not get an interruption in service, but I figured I'd make mention of it so if I only update a few times in January, no one presumes I'm dead. I'm also unsure of how being in Japan will affect my supply of pre-Code movies, so that will certainly be an adventure in and of itself.
In far less personal news, you should know that November is the month that The Hollywood Revue updates daily with new pre-Code reviews. I know I'll be following along whenever I can!
Lastly, I have a strange request. As you will see below, there are a couple of pretty rare pre-Codes popping up on the 22nd on TCM. Despite posting this rundown every month, I actually don't have cable– it's been scientifically proven that the further away I am from the Discovery Channel and TLC, the happier I am. If I have a reader out there who knows how or wants to, I would really like to get my hands on copies of Man of Two Worlds and especially Aggie Appleby: Maker of Men. If you can record these onto either a DVD or just send me the files for them, I will be happy to remunerate you somehow. Just leave me a comment below or hit me up at my email address located at the top right of the page. Thanks!
Upcoming Reviews in November
Let's just say I hope you like Richard Barthelmess… which I know you don't, since my stats for days I post Richard Barthelmess reviews are abysmal. But I never let things like that stop me before!
Failing Barthelmess, we'll try a pair of blondes on different days — Harlow and Lombard.
Pre-Code Movies on TCM in November
Please note: All times are Eastern. This schedule is subject to change. See the full listings here.

Date

Time

Film

Link

1st
7:00 AM
Beast of the City (1932)
A police captain leads the fight against a vicious gangland chief.
My Review
1st
8:30 AM
The Wet Parade (1932)
A crusading politician fights the evils of both drink and prohibition.
n/a
1st
5:00 PM
It Happened One Night (1934)
A newspaperman tracks a runaway heiress on a madcap cross-country tour.
My Review
3rd
7:00 PM
Rain (1932)
A missionary tries to reform a streetwalker trapped on a Pacific island.
My Review
 6th
6:30 AM
Bird of Paradise (1932)
An island visitor falls for a Polynesian beauty slated for sacrifice to the gods.
n/a
6th
8:15 AM
The Most Dangerous Game (1932)
A big game hunter decides to stalk human prey. The prey is fairly unhappy about it.
n/a
8th
3:30 AM
The Front Page (1931)
A crusading newspaper editor tricks his retiring star reporter into covering one last case
n/a
8th
5:15 AM
The Match King (1932)
An ambitious young man corners the market on matches, then faces the destruction of his empire.
n/a
9th
5:00 PM
The Gold Diggers of 1933 (1933)
Three chorus girls fight to keep their show going and find rich husbands. One of the essential pre-Codes!
n/a
14th
7:45 AM
Back Pay (1930)
A small-town flirt jilts her soldier boyfriend, but changes her mind when he returns from the front a blind man.
n/a
14th
8:45 AM
Professional Sweetheart (1933)
A radio star's pure image leads to a fake engagement to a hayseed.
n/a
14th
10:00 AM
Rafter Romance (1933)
A salesgirl falls for a night worker without realizing they share the same apartment.
n/a
14th
11:15 AM
Sing and Like It (1934)
A gangster tries to turn his tone-deaf girlfriend into a singing star.
n/a
14th
11:30 PM
Dames (1934)
A reformer's daughter wins the lead in a scandalous Broadway show.
 n/a
14th
 1:15 AM
42nd Street (1933)
The definitive backstage musical, complete with the dazzling newcomer who goes on for the injured star.
n/a
15th
3:00 AM
So Big! (1932)
A farmer's widow takes on the land and her late husband's tempestuous son. … no, it's still not about that.
My Review
15th
4:30 AM
Ladies They Talk About (1933)
A lady bank robber becomes the cell block boss after she's sent to prison.
My Review
15th
6:45 PM
Twentieth Century (1934)
A tempestuous theatrical director tries to win back the star he created and then drove away.
n/a
18th
4:30 AM
Baby Face (1933)
A beautiful schemer sleeps her way to the top of a banking empire.
My Review
18th
6:00 AM
Possessed (1931)
A factory girl rises to the top as mistress of a tycoon, then falls in love.
n/a
18th
9:30 AM
What Price Hollywood? (1931)
A drunken director whose career is fading helps a waitress become a Hollywood star.
n/a
19th
7:00 AM
Little Women (1933)
The four March sisters fight to keep their family together and find love while their father is off fighting the Civil War.
n/a
22nd
3:00 AM
Aggie Appleby, Maker of Men (1933)
A socialite can't choose between the tough guy she's turned into a gentleman and the gentleman she's turned into a tough guy.
n/a
22nd
4:15 AM
One Man's Journey (1933)
Father and son doctors disagree over the son's materialistic goals.
n/a
22nd
5:30 AM
Man of Two Worlds (1934)
Father and son doctors disagree over the son's materialistic goals.
n/a
Questions? Comments? Or do you just want to bug me? Leave a comment below!