Mary Marlowe
Mary Pickford
John Carlton
Leslie Howard
Sunshine
Ned Sparks
Released by United Artists
Directed by Frank Borzage
Run time: 90 minutes
Proof that It's Pre-Code
High infant mortality rate.
Leslie Howard at one point gets doused in petticoats.
Secrets: Love Through the Ages
"I'm saving a man from drowning tonight."
With the release and success of RKO's Cimarron in 1932, there was ample opportunity for epic gazes at the evolution of the Old West to the then-modern and foreign world of the 1930s. This gave filmmakers a broad canvas to showcase both a time where rugged individuality could make a man but also break them as civilization caught up and slapped them down.
Secrets comes from the combined efforts of three of early-cinema's most talented filmmakers. Mary Pickford, America's sweetheart in her last starring role putting out a film for the studio she co-founded. Frank Borzage, one of the most stylish and moody of American directors. And screenwriter Frances Marion, Pickford's long time friend, a former director, and one of the most prolific screenwriters in the world. And, by this point, both Borzage and Marion had won two Oscars between them for their respective crafts, while Pickford had a single Best Actress Oscar under her belt; not bad since the fifth ceremony had been held only a few months before this picture opened.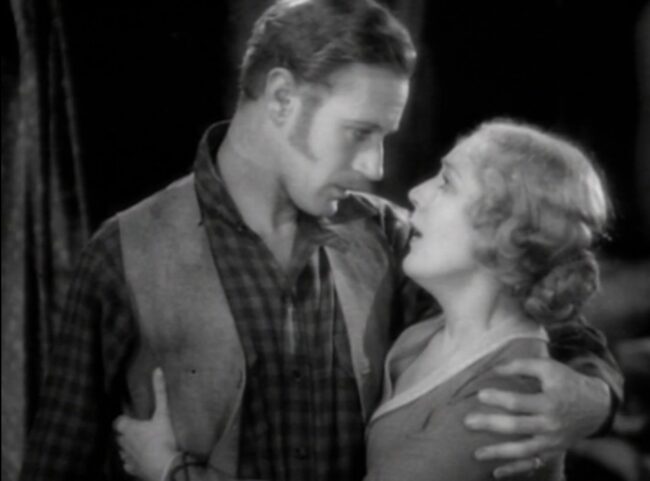 A motion picture with this much talent behind it certainly has a weight on its shoulders. While I don't think Secrets is the best work from any of these people, it's still something special. There's a sensitivity, a longing, and it's all pulled together by one name I've left out so far: Leslie Howard.
Starting among the coastal set of New England, Pickford plays Mary Marlowe, a haughty but playful child of a cantankerous shipping magnate (C. Aubrey Smith). She first sees John Carlton (Howard) with her in her carriage and him alongside on a bicycle. He tries to warn her of a bee, and she ends up being stung. The two flirt wholly in pantomime for the first seven minutes of the film, and it's a charming start.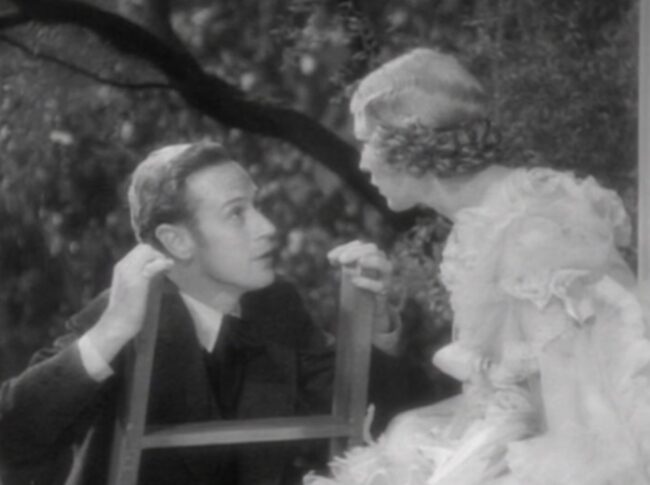 Mary's father is against the union, so the two run away to California together, where they struggle as John builds a ranch. His work is nearly undone by a cattle rustler, but he makes good and eventually Carlton even runs for the state governor. The film finishes with Mary and John at old age, seeking to enjoy some time together again on their own.
Secrets is broken up into four separate vignettes, each one holding up a mirror to the other. The first shows the couple coming together under the auspices of demanding parents, the last shows them surviving under the auspices of their demanding children. The two middle segments showcase the strength and unity of their union, first coming together and then falling apart.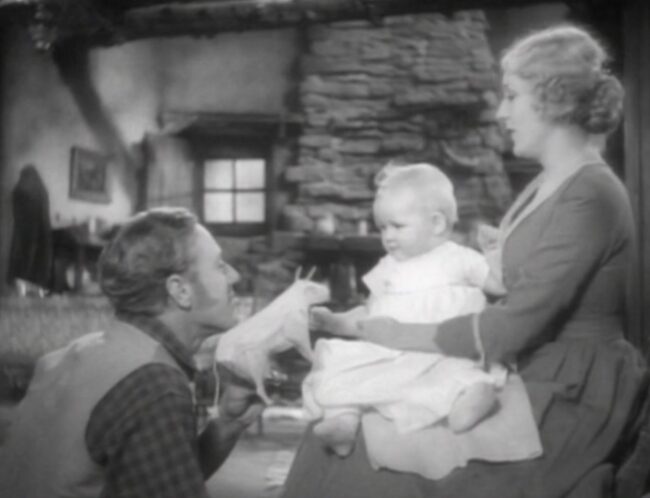 It's an interesting structure, and what's great about Secrets is that it leaves a great deal of room in Mary and John's relationship without spelling things out. Mary's strength emerges without comment, while John's affairs happen off-screen as well. These are glances into their lives of how love blossoms grows, strengthens and turns to dust.
Director Frank Borzage, whose bad pictures still have their charms, creates some beautiful images here. From framing a wedding via organs and candles to long, intense montages of cross-country travel to the siege of the Carlton farm in the second section of the picture, he gives Secrets a nice off-kilter look; it feels different than a lot of other films of the era that touch on the same subjects.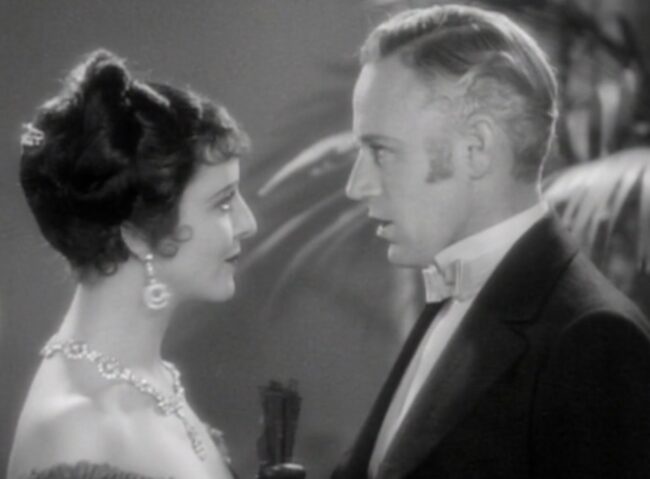 Pickford and Howard, especially in the lengthy first act, are far too old for their parts, but both are charming actors and they make up for it in the pioneer parts of the film as they face down a cattle rustler. Howard, especially, is the glue keeping this together, while Pickford plays everything a little too broad for the talkie era. The supporting cast is mostly in the background, though if the words "Ned Sparks sings!" functions as a selling point for you, this movie has got it.
Secrets is a lowkey charmer, with lots of drama and a few shocking moments the movie wisely doesn't stress or undermine. It doesn't pull everything together, but coming from considerable talent, it has some wonderful moments.
Gallery
Trivia & Links
Based on a stage play, it was originally filmed by Borzage in 1924 under the same title of Secrets starring Norma Talmadge. Mary Pickford originally tried remaking in it in 1930 under the title Forever Yours, but her selected director's alcoholism sent the film off the rails. It wasn't for another few years until she contracted Borzage to direct that this version was filmed.
Stacia at She Blogged By Night has all the research and info you need for this one (so click the damn link!), talking about its development through how it served as an inglorious bookend to Mary Pickford's career during a tumultuous time in her marriage.
Frances Marion, who had also penned the 1924 script, wrote this version and noted, at least in her opinion, Mary's ulterior motive for returning to a film she had abandoned once already: "Mary saw herself in those costumes. She saw herself in a great frantic role, making an impact on Doug[las Fairbanks] as well as on her public. She would be faithful to one man on the screen, through three generations." Mary was so intent on having the public perceive her performance as an extension of her real persona that she retained the character's name from the original; Mary would play Mary.
Awards, Accolades & Availability
More Pre-Code to Explore