Dislike
Also Known As: Winning the West (1952 Theatrical Reissue)
Starring: Richard Arlen, Mary Brian, Regis Toomey, Fred Kohler, Guy Oliver, George Chandler, William Le Maire, Lew Meehan, Syd Saylor
Directed by: Edward H. Knopf and Otto Brower
Released by: Paramount
Runtime: 70 minutes
Release date: April 19, 1930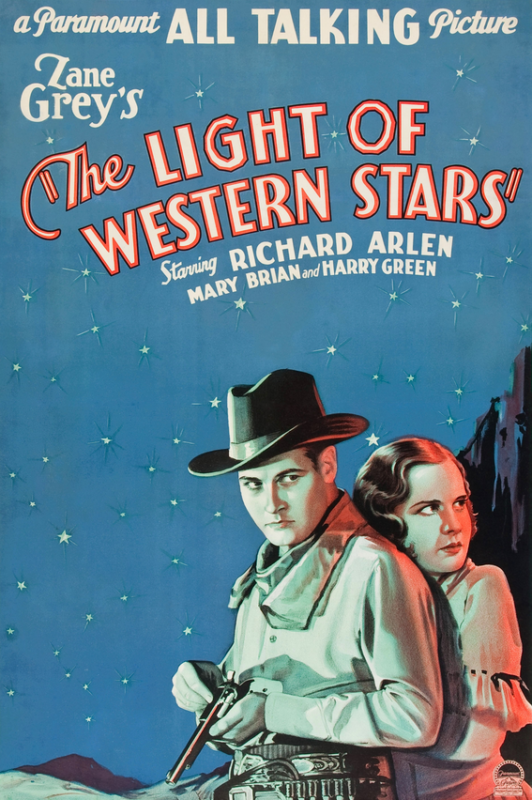 Availability
The Light of Western Stars was released by Paramount.
Its copyright was not renewed and it is currently in the public domain. Copies of it are discoverable on Amazon, YouTube, Daily Motion and other popular streaming sites.
The Light of the Western Stars has not been officially released on physical media.
Proof That It's Pre-Code
One character, Plotz, is clearly a Jewish cowboy, and portrays many of the stereotypical behaviors with a heavy accent. This raises no end of ire from all of the film's other characters. Our hero, Dick Bailey, is introduced by threatening to shoot him and then stealing his pants at gunpoint. Haha! Nothing that made me nervous there!
A drunken Richard Arlen declares, "I'm going to marry the first white woman I meet!" Very interesting that this racist line saves us from a typical 30s movie racist joke where the first woman who walks through the door isn't white.
I love these old staticky soundtracks. One villain either says they're going to grab a "snooker of hooch" or "a hook and a hooch". Both sound like fun.
The Light of Western Stars: Lazy Circles
"Do you know what I'm gonna do?!"

"No, and neither do you."
After a lengthy absence of watching pre-Code films in favor of far, far too much Star Trek, I have hit upon the precursor of the expansive science fiction universe: the Western. Where men were men, stealing one another's pants, and women were women, always irate and at the wrong end of a pistol.
The Light of the Western Stars is like so many of this genre churned out in the early-1930s: clunky, charmless, and ridden with cliches. Led by Richard Arlen, a handsome leading man who unfortunately lacked a scar on his chiseled chin, the story sees his hard-drinking cowboy Dick Bailey despair over the depth of his good friend.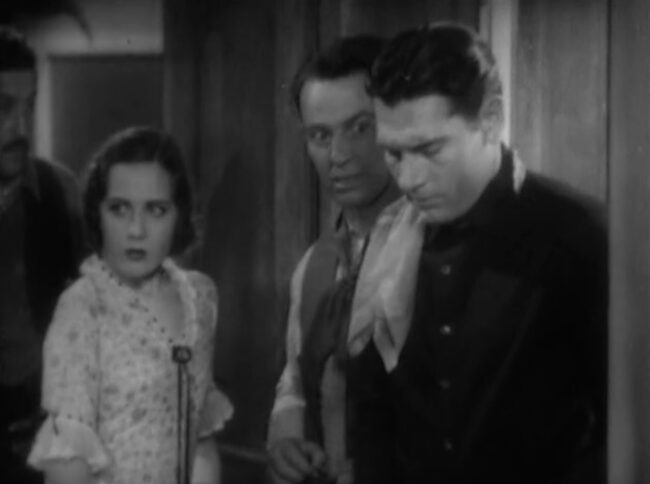 BUT! This good friend had a sister, Ruth Hammond (Brian), who has arrived to take over his ranch. But– and stop me if you've heard this one– there's a rich landowner out to take the ranch over, and he has the sheriff in his pocket. Only Dick and his ragtag group of misfits can outwit this land rustler, and that may involve shootouts, fistfights, and bank robbing.
And, just when the film threatens to wrap up 20 minutes under the finish mark feature-length mark, Mary's distant but heretofore-unmentioned beau Bob (Toomey) shows up. I want to make sure that's mentioned, since Toomey is third-billed and I spent most of the movie just where the hell he was hiding at. His character is so inconsequential– a fistfight between Toomey and Arlen gets delayed by the film's climax and then brushed off completely– that you just have to admire the gall.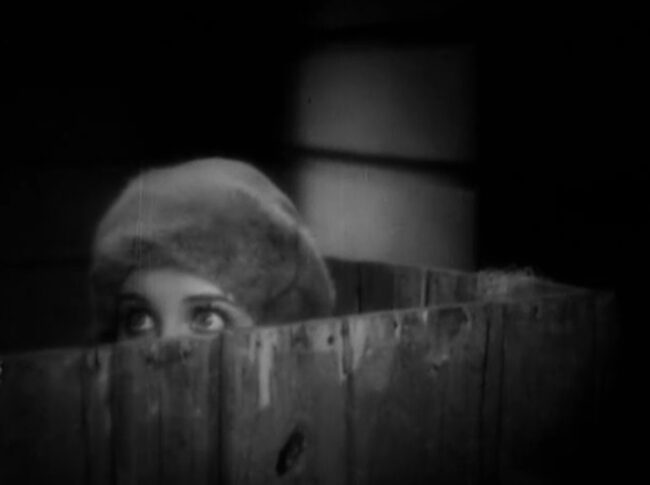 Despite my protestations, I will admit that The Light of the Western Stars is cute and slight, with a lot of nice outdoor photography that was rarely done at this point. It is also rudimentary in that 1930-way. Characters are no more complex than the screenplay demands of them, with Harry Green's Jewish cowboy schtick, which often results in long winded comedic yarns with a heavily Yiddish accent, especially irksome and dated. While we're far enough out to miss intertitles, the film still has its climactic fight scene undercranked, which dates the movie quicker than anything else.
Paramount seemed to really have liked the Richard Arlen and Mary Brian pairing, which is unfortunate. I like Arlen, I genuinely do, especially when placed in light comedies like Three-Cornered Moon. And Mary Brian has a sweet face. But both of these actors are leads, not stars, and lack anything to draw you in.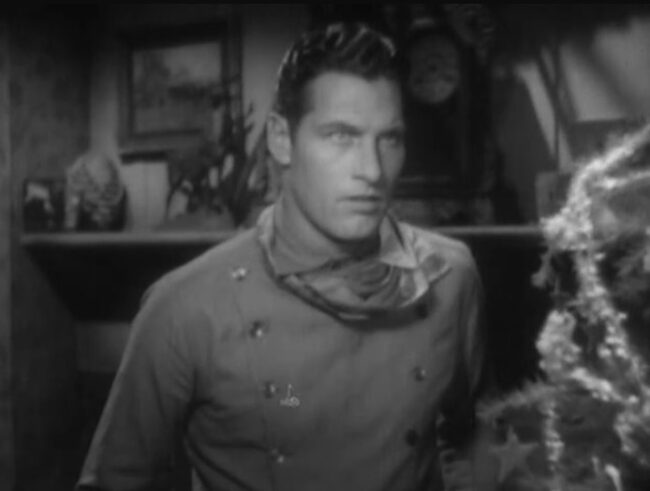 Their first meeting in the film, with Dick stumbling and drunk and promising to marry a freshly-arrived-and-rightly-frightened Mary, is just woefully underwhelming. Arlen looks no more like a cowboy than a right-from-the-box action figure.
One final note: Wikipedia asserts that this film contains a number where Richard Arlen sings accompanied by a harmonica. A random and meaningless musical number in a film from 1930 would not be an aberration from the norm, but I have no recollection of this taking place. This may be a sign of either a merciful God or bad note-taking; it's up in the air as to which is which.
More Images
Trivia, Miscellany & Links
The first talkie to be based on a book by Zane Grey. For those of you who've never bustled by the Western book section at an American book store, Grey is and was one of the foremost writers in the genre and is still widely reprinted to this day. Learn more about his life over at Britannica.
This is the third version of Grey's novel to reach the screen, after 1918 and 1925 silent versions, the latter starring Jack Holt and Billie Dove. There's would also be another remake coming in 1940 with Victor Jory in the lead.
A few positive notices for the film follows, speaking to the transitory nature of 1930 film productions that are less creaky than the talkies that came before but seem pretty rudimentary now.
More to Explore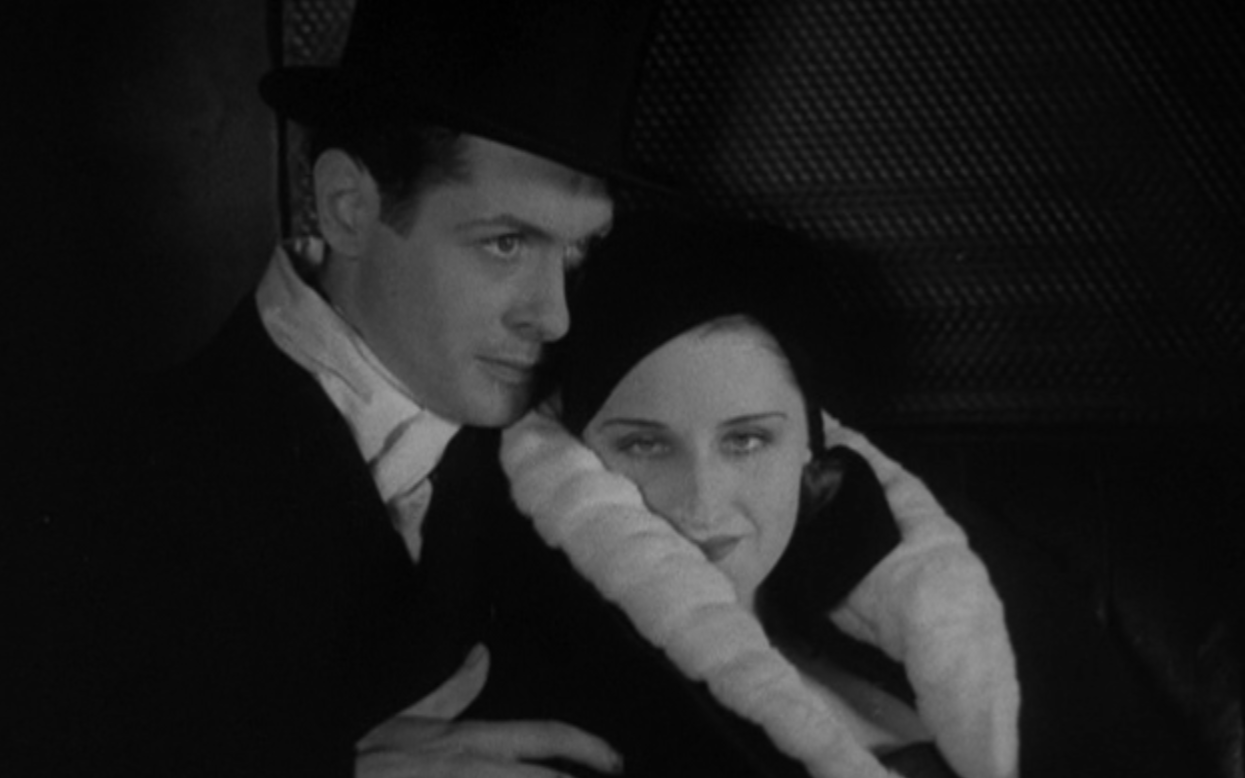 Click to learn more about pre-Code Hollywood, 1930-4, when movies were sexy, smart and sophisticated.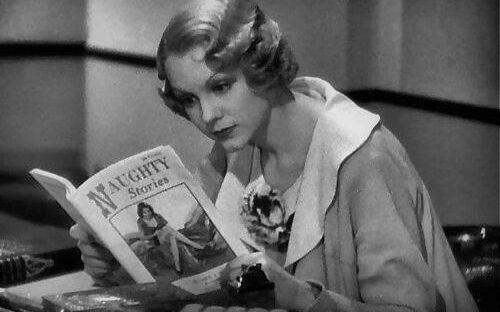 Browse all of the movie reviews on the site as well as schedules and pages that detail the world of pre-Code.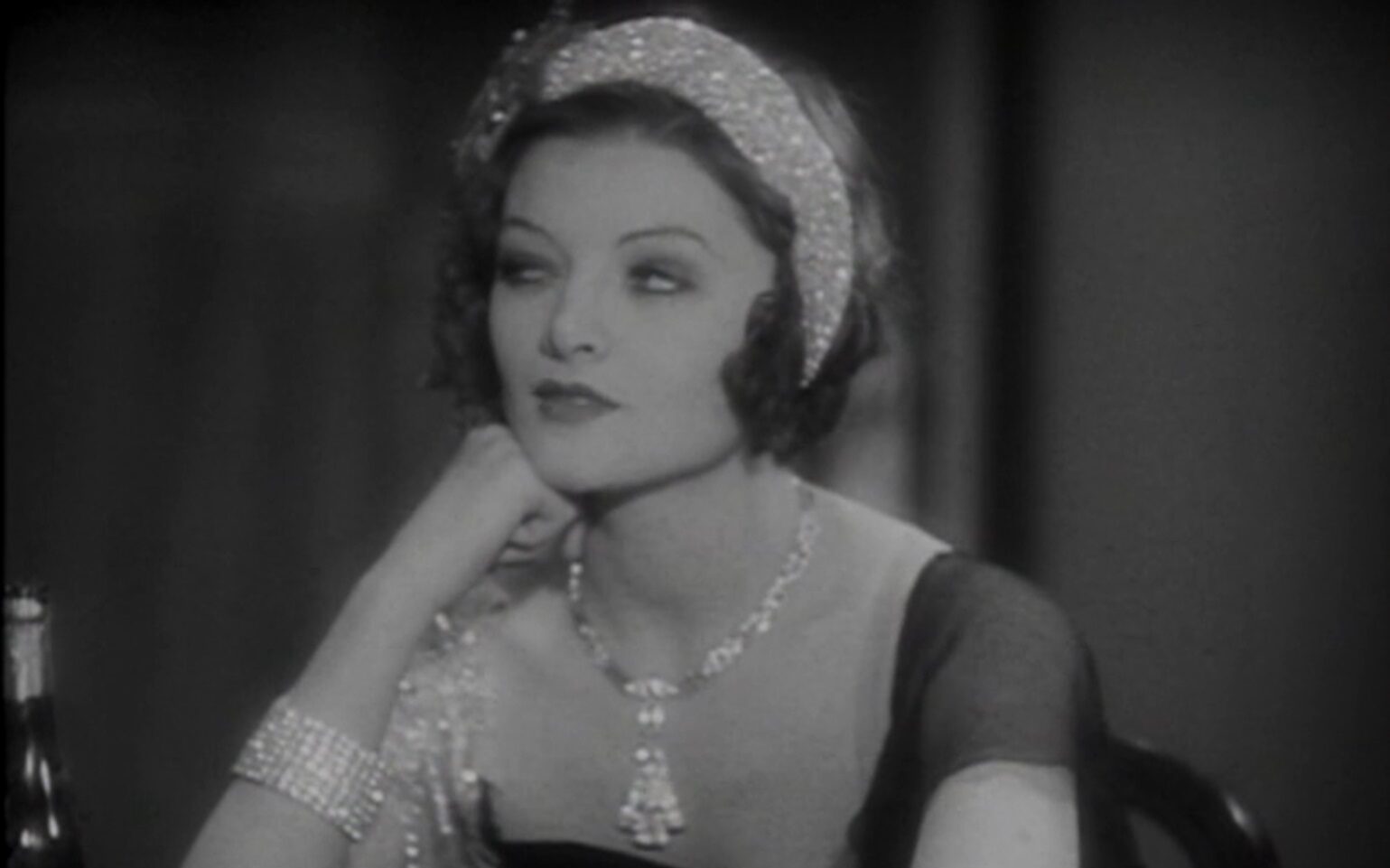 Dig through the pre-Code era through its highlights, its biggest hits, its essential films, and more.