Olivia
Ann Harding
Nick
Laurence Olivier
Mrs. Truesdale
Zasu Pitts
Directed by Robert Milton
Released by RKO
Runtime: 73 minutes
Proof That It's Pre-Code
A hotelier very skeptical about a married couple appearing wanting to get a room, but doesn't believe them until a certificate is furnished.
Divorce, with the couple reuniting despite subsequent marriages.
Westward Passage: Directionless
"I don't study Casanova. I only look at the pictures!"

"I know, dear. You didn't learn anything!"
This one is pretty aggravating, so forgive me.
Young and wealthy, Olivia and Nick fall in love, spending their honeymoon at an empty motel run by Mrs. Truesdale (Pitts). Things go south as Nick's writing career hits the skids and their new daughter leads him to distraction. They're poor (you can tell because they live in an apartment twice the size of my house) and the friction causes to Olivia and Nick divorce.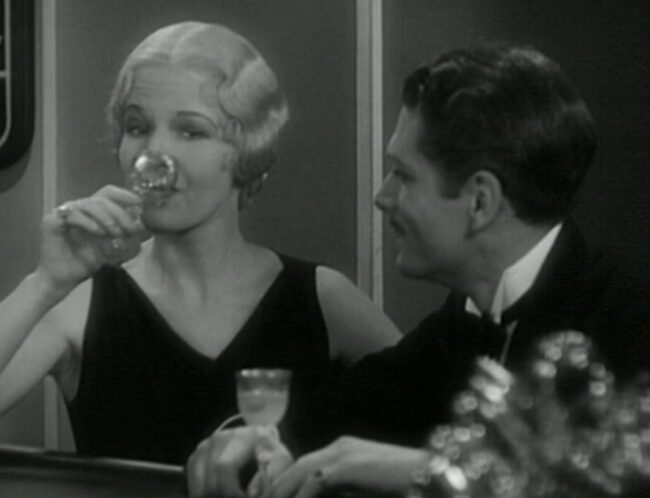 She remarries, and Nick finds a way to charm his way back into her life years down the line. Will they reunite despite the fact they don't get along at all? Or is this simply Private Lives lite with no laughs or wit?
All good movies involving a "will they/won't they" dynamic certainly need something. Perhaps you could say empathy for the central couple, or perhaps they just need stars who glimmer brightly enough to overcome the din. You have none of that here, as these might be the most unpleasant people I've been forced into the company of in quite a while.
No, the chemistry between Ann Harding and Laurence Olivier is negligible. Olivier, sort of a secondhand Ralph Forbes, has a range that goes from incessant giggling to stomping around like Godzilla. His Nick is one of the most irritating on-screen characters I've ever seen. When not commanding ("I expect you to" constantly) or insisting, Nick is only capable of typical grand romantic platitudes that sound like "I just called on the moon, asked it for a favor" and "The stars are twinkling because your hair is like strawberries" etc, etc. Word vomit, basically.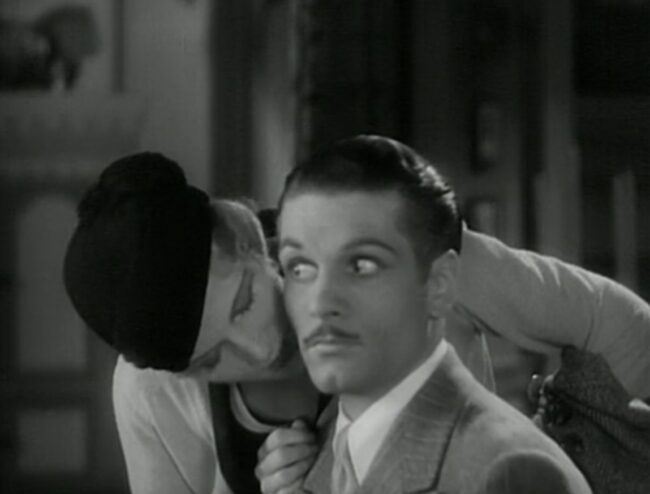 Nick spends most of the pictures commanding and negging Olivia. When he reunites with his 10-year-old daughter after years of separation, he turns to pouting almost instantly, not really trying to connect with the child but only claim ownership.
Nick has become a successful writer at some point for some reason and hired a manservant called (sigh) Chong. Nick also charmingly nicknames him "China Boy" and insists that Chong is the same as a goldfish. Harding's Olivia is hardly more accommodating, leaving yet again a bad taste in your mouth. All the couple can do is twirl under the moonlight and then scream at each other over and over and over again.
In the end, the couple shrug and smile, planning on reuniting as one. But nothing has been resolved! You can't actually make a marriage work where you can't agree on a basic living situation. As someone who decorated their college dorm room with pizza boxes, I assure you, this is true.
Visually, the film is simple almost to the point of looking from an era where cutting and framing were unknown. Pitts only appears in a few brief scenes, doing her usual comic bits. Irving Pichel is the suave other man, which is just utterly strange. Young Bonita Granville, the future Nancy Drew, plays the unfortunate daughter of the pair, who disappears from the picture soon enough to feel some sort of relief for her.
Westward Passage is unceasingly aggravating, charmless, racist, braindead garbage. It's a film whose whole point is to make you feel as stupid and helpless as the characters you're watching. What the hell were these people thinking.
More Pictures, But Why
Trivia & Links
This film was a box office failure, losing $250,000 for RKO.
Frank Miller at TCMDB is pretty forgiving of the film and uses it as a starting point for discussing Olivier's early career.
For his third Hollywood film, RKO paired him with resident leading lady Ann Harding, an established star making four times his salary, in Westward Passage. Although the role had originally been planned for Richard Dix, the picture turned out to be the only happy filmmaking experience under Olivier's RKO contract. He admired Harding's stage-trained deportment and was grateful for her consideration on the film. The leading lady insisted that his part be built up and that he be photographed and lit with as much care as she, arguing that "You're only as good as your co-star" (quoted in James Robert Parrish, The RKO Gals). Olivier also admired her natural beauty. He even asked if she were a natural blonde, to which she responded, "Yes. I could prove it to you if I knew you better" (quoted in Terry Coleman, Olivier).
Olivier also took a liking to nine-year-old Bonita Granville, who was making her film debut as his daughter. She would later say that his fondness for her stemmed from the fact that she was one of the few people in Hollywood who took the trouble to pronounce his last name properly. Most executives referred to him as "Larry Oliver," and some had even suggested he adopt that as his professional name.
Awards, Accolades and Availability
This one is pretty obscure, but sometimes plays on TCM.
More Pre-Code to Explore