Gloria
Miriam Hopkins

Duke
Jack Oakie

Louis
George Raft

Released by Paramount
Directed by David Burton
Run time: 78 minutes

Dancers in the Dark: Bumping into Things

"Listen, spendthrift! The ten cents you pay is for dancing, not wrestling!"
Dancers in the Dark is one of those films where I was quite relieved when someone gets shot in the third act. If only they'd kept going.
Set inside a nightclub, the film follows a half dozen different threads. The main one is the love life of Gloria, the most glamorous singer/taxi dancer at the establishment. She's been around the block, but now she's in love with the smitten saxophonist Floyd (William Collier Jr.).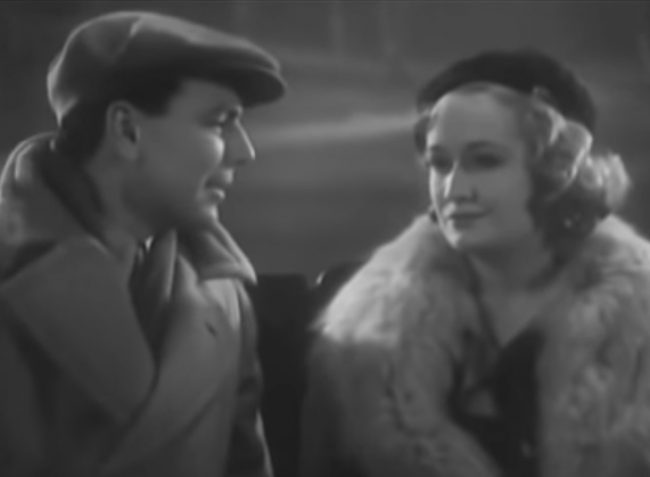 Floyd is watched over by Duke (Oakie), who is both suspicious of Gloria and jealous of Floyd for nabbing her. Then there's gangster Louie (Raft), who thinks Gloria is his and should be his, no matter what she thinks. There are a couple of other threads, including Lyda Roberti and Eugene Pallette as a weird romantic couple and plenty of other secondary characters lurking around the fringe.
Otherwise, the movie's stories are mostly meandering, with Oakie's Duke deeply unsympathetic. Oakie is a fine comedian, but his role here is barely navigable. Someone with more charisma or precision may have pinpointed Duke's loneliness, but neither Oakie nor director David Burton have the energy for it.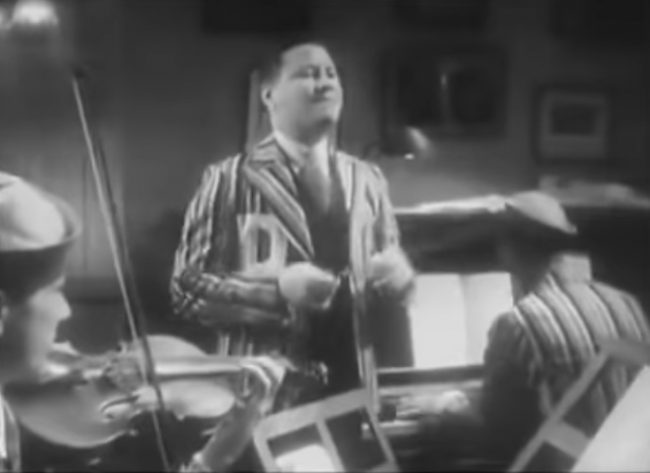 Instead we get bogged down in the love square. To the movie's advantage, they do make Floyd so bland that there is a fig of doubt whether Gloria ends up with him. Most of the film has Duke and Louie serving up Gloria to get assaulted or to assault her for themselves. This leads to the best scene of the film (and the best scene in so many pictures of the time), where Gloria, with both Floyd and Duke accusing her of the basest of misdeeds, instead declares herself liberated.
"I don't care what you, or you, or what anybody thinks! I won! I won!"
Hopkins sells this moment, where her character has had everything taken away from her. But most of the film has Hopkins on a near-identical frequency. For fans of shots of Miriam Hopkins looking apprehensive, this is the movie for you.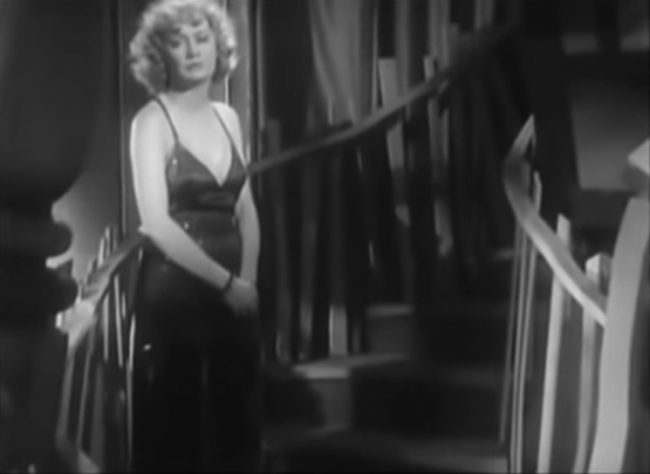 Hopkins, who also sang in 24 Hours, cannot sing, though she definitely puts as much into it as you can imagine for a very Dietrich-esque rendition of "St. Louis Blues". Lyda Roberti gets a brief scatting number that's fun, too, but kind of out of left field, certainly not helping the film's lack of focus.
As I keep working my way through the films of pre-Code Hollywood (I've seen about 700 of them at this point), I keep hitting portions that rhyme. Movies made at competing studios that have a lot of the same ideas, themes , and morals. Lots of pieces that have been taken from other films of the time reassembled, always in hopes of creating a superior product. Sometimes these Frankensteins work, and today is not one of those times.
Screen Capture Gallery
Click to enlarge and browse. Please feel free to reuse with credit!
Other Reviews, Trivia, and Links
Oakie does a brief Chevallier impression, who was Paramount's biggest star at the time.
Awards, Accolades & Availability
More Pre-Code to Explore