Toto Dureyea
Frank Fay
Diane Churchill
Laura La Plante
Fifi
Joan Blondell
Released by Warner Bros.
Directed by Michael Curtiz
Run time: 72 minutes

Proof That It's a Pre-Code Film
The film follows a Lothario who is diagnosed with an illness that could kill him if he were to ever kiss a woman again. This involves him having his butler, played by Alan Mowbry, cover cover up nude pictures and statues around his den and one strange sequence where he keeps poking Mowbry in the butt.
His pet parrot "knows even a few words he shouldn't know, too".
Joan Blondell and Louise Brooks getting undressed, as if that would interest anyone in the whole bright world: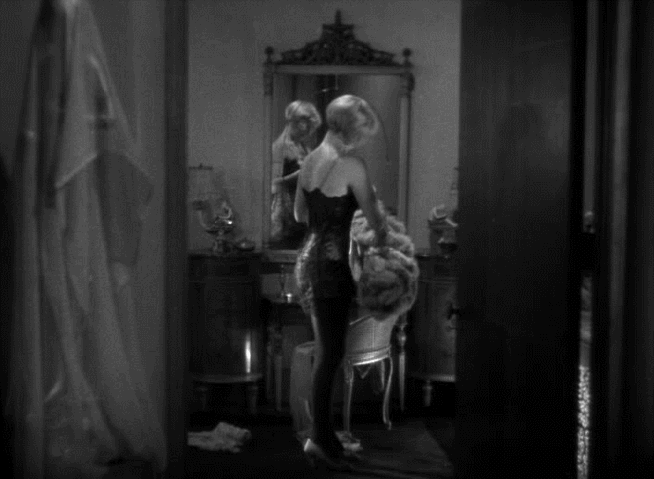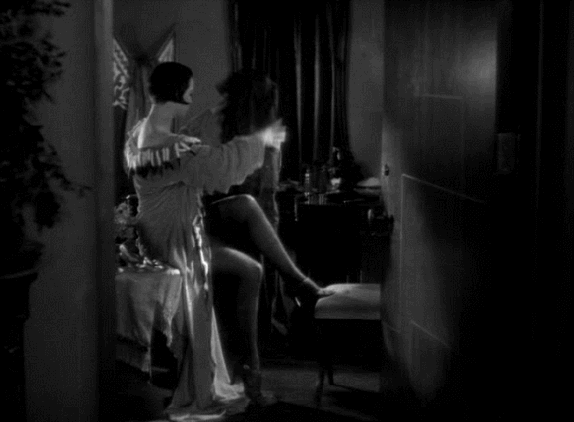 God's Gift to Women: COD

"He's a man of a million women. And I dare say no reputation is safe in his hands!"
God's Gift to Women may be the most implausible movie ever made, and that is saying something. Frank Fay plays a modern day Don Juan. Fay's shtick, which is exaggerated emotional cues and an overreaction, apparently sweeps 'hundreds' of women off their feet, including no less than Joan Blondell and Louise Brooks. In the course of the film he ditches them both for Laura La Plante (Laura La Plante?!) before being diagnosed by her father's doctor with case of a near bursting aorta. One more kiss and he's toast.
Wow, that was the whole plot, huh. There are a number of comedy sequences in God's Gift to Women, though feel free to slap some quotations marks on that since I'm being awfully generous. The sequences build upon a premise that either doesn't work or doesn't pay off.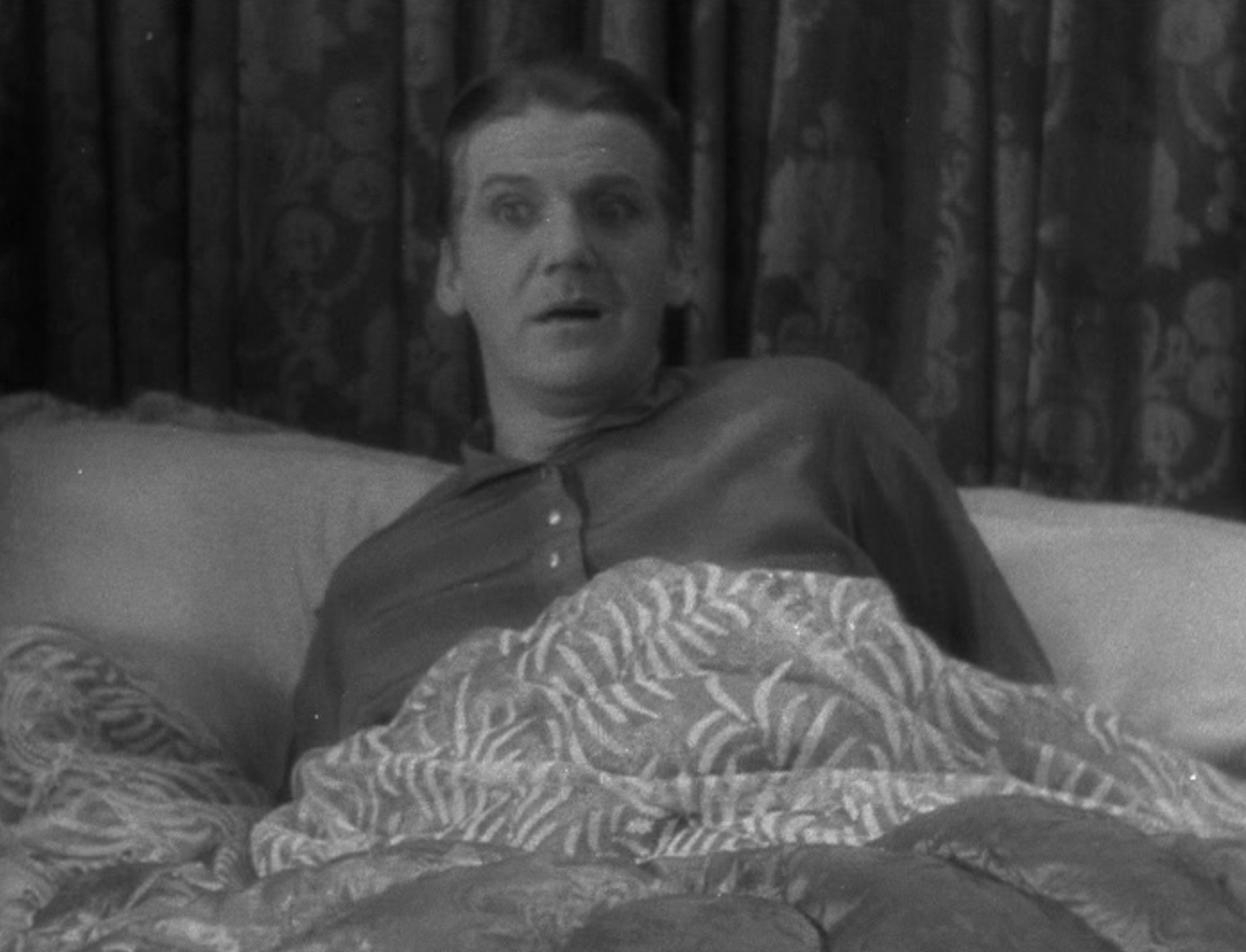 For example: La Plante's aristocratic father arrives at Fay's flat to shake him down about the man's intentions towards his daughter. What he doesn't know is that there's a gathering of 30 revelers hiding out in the next room, and Fay has to keep him distracted from seeing the group and getting wise to the fact that he's still partying hard. One way Fay does this is to pretend that whenever someone from the other room whistles to him, it's his parrot making the noise. The old man is skeptical since the parrot won't make any noise and then it won't open its beak when it is supposedly making noise. The movie plays this off as a clever ploy, but it makes Fay look stupid and ineffective, which is par for the course.
Another lengthy sequence has a bedridden Fay having three different women show up to nurse him back to health after the doctor warned him not to up his blood pressure or face imminent death. Blondell, Brooks, and Yola D'Avril each arrive separately, strip down (look, I didn't say this movie was entirely bad) and take turns almost running into one another.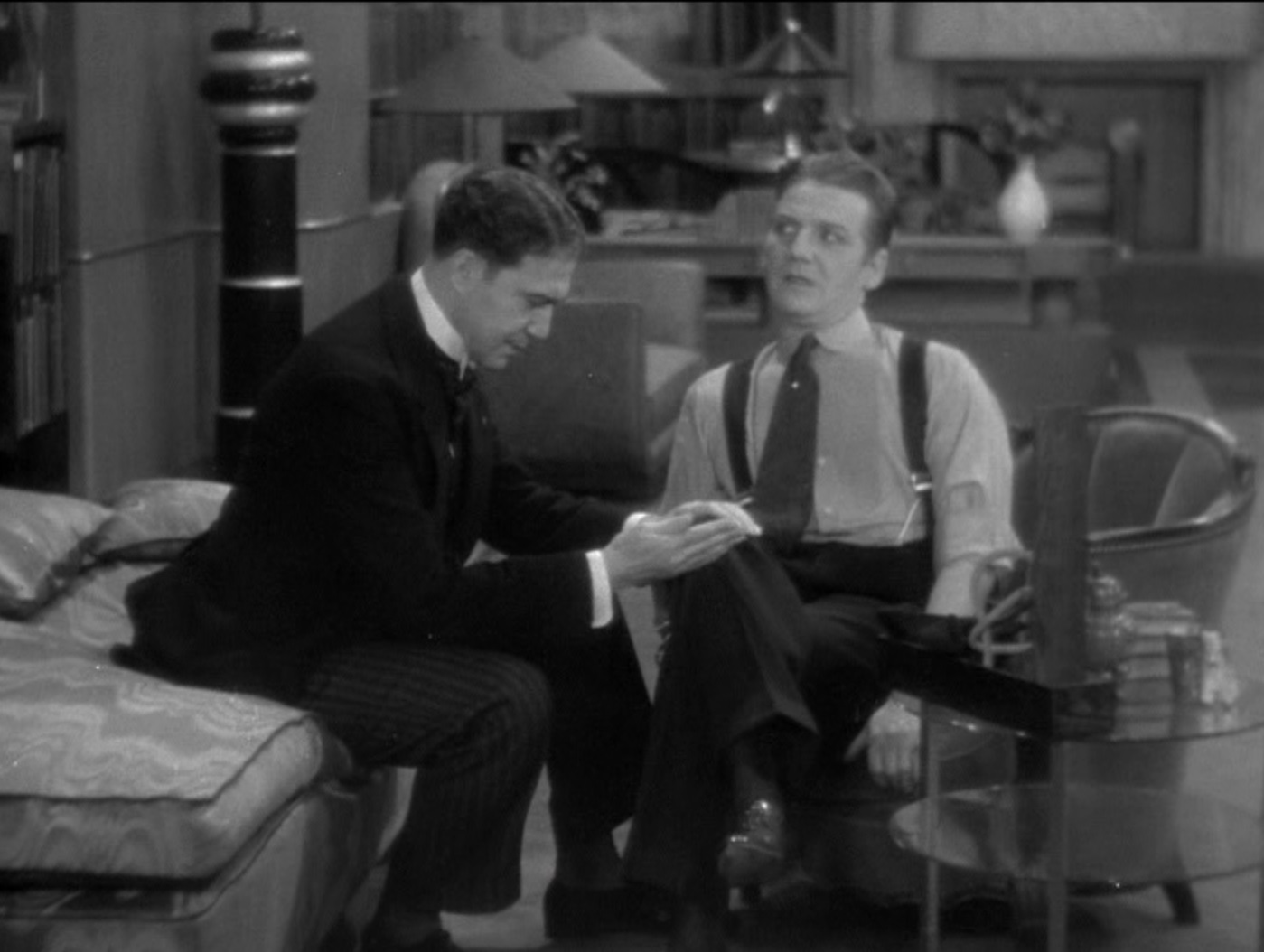 Where is the comedic tension in this scene? All of these women know each other and know Toto is a lady's man; up to this point, they'd been portrayed as friends. Then are we expected to really think Fay's heart is going to pop? And wouldn't the audience prefer that at this point?
God's Gift to Women has a number of technical issues special to early-30s films. Take the raucous nightclub at the beginning that's instantly muted when the main characters begin to chat. How La Plante's father can't hear a wild party that's happening a few feet away. Or even just how crisply every single person's enunciation is throughout the film.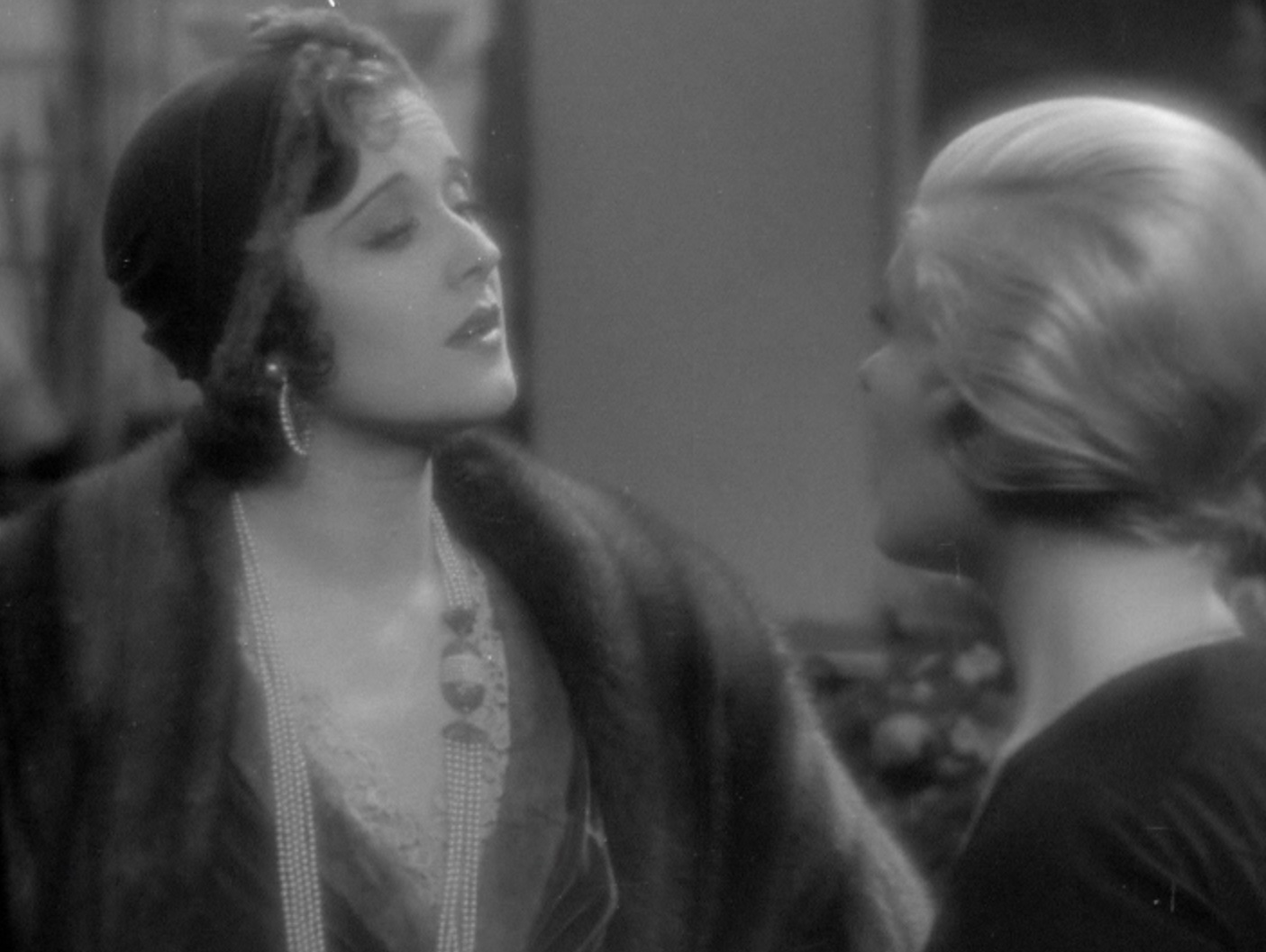 The overall plot, wherein a doctor knowingly fakes a diagnosis on Fay to prove that he really does love La Plante's character 'more than life', is pretty pathetic, and reflects badly on everyone when they all smile and slap each other on the back once it's revealed. The closing joke is a funeral home director saying that Fay would look better in the suit he'd selected for him; I agree, toss him underground and don't dig him up.
I know this next opinion is going to make me sound like a pig, but it's true: God's Gift to Women is probably the worst possible movie that could be made that features Louise Brooks and Joan Blondell having a catfight. It's a toothless farce that can't find any comedic tension in its long, winding scenarios.
And, god, I hate Frank Fay.
Screen Capture Gallery
Click to enlarge and browse. Please feel free to reuse with credit!
Other Reviews, Trivia, and Links
For anyone new to this who hasn't heard of Frank Fay, you should know both that he's widely considered the first stand-up comic and also that his own Wikipedia page badmouths him at least three times in the first paragraph. If that sounds like a bit much (it isn't), this great article from WFMU's Beware of the Blog dives into the deep, deep grossness of Fay, from his abuse of his wife Barbara Stanwyck to his antisemitism to his proud support of Hitler and Mussolini immediately post-World War II to… well, there's a lot to unpack. One anecdote I remember vividly from the Stanwyck biography I read last year: Fay once threw his adopted son into the pool during a heated argument with his wife; the boy couldn't swim.
TCMDB has a brief bit about the film and explains just why you may not have heard of him before this:
As the vogue for musicals waned, Fay's popularity suffered and God's Gift to Women (1931), a musical romance set in France, was stripped of its songs in postproduction. Again directed by Curtiz (a Hungarian Jewish migr whose professional relationship with the openly anti-Semitic Fay was problematic, to say the least), God's Gift to Women lost money at the box office and ended Fay's tenure as a movie star.
"God's Gift to Women," a French bedroom farce which is just mild when it is isn't mildly risquée, is raised to the dignity of agreeable light comedy by its leading player, Frank Fay. As a gay boulevardier with a rather incredible faculty for separating pretty women from their better judgment, Mr. Fay is the whole show. He softens the banality of dialogue that would be better left unspoken and he tricks his audiences into believing that the stock farce situations are both amusing and fresh, which they really are not.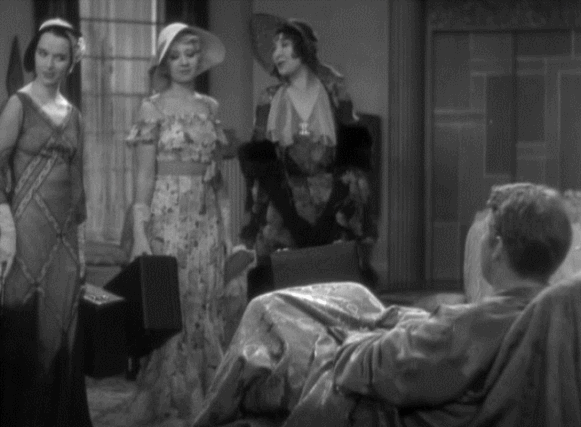 Awards, Accolades & Availability
More Pre-Code to Explore