Pre-Code.Com Site News for December 2015
Are you enjoying the month of turkeys? I'm not. It's over now. I'm taking off Friday for Thanksgiving because I can and just so I  don't have to watch something like Lighting Bill (hopefully) ever again. If you pay close attention to that review, you can probably find the point where my soul broke.
December we'll be going in a vastly different direction and celebrate a handful of the films of star Helen Twelvetrees. Hopefully, my coverage will also include a review of Cliff Aliperti's new biography of the starlet, which I've read and completely adored.
Also this month will be the third issue of the Pre-Code Companion, (hopefully) some more reviews from Forbidden Hollywood 9, a roundup of the money the books have made this year for charity, and a nice Christmas post about me taking more time off. Because I have cookies to eat, people! Lots of cookies.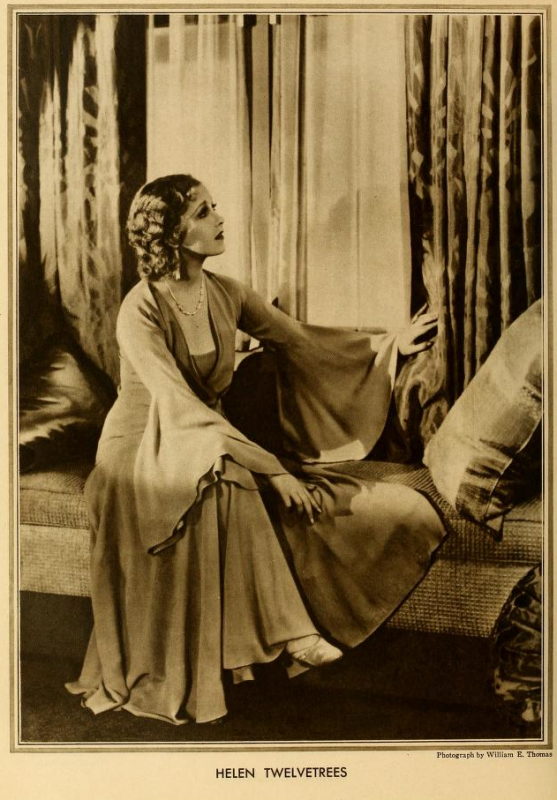 Pre-Code Hollywood Movies on TCM in December
Please note: All times are Eastern. This schedule is subject to change. See the full listings here. To watch TCM online, check out their TCM Watch site.

---
1st, 8:15 AM
The Flirting Widow (1930)
A girl creates an imaginary lover to impress her father, but the lie gets in the way of true romance. With Dorothy Mackaill.
---
---
12th, 6:00 AM
One Way Passage (1932)
An ocean voyage leads to romance for a dying heiress and a condemned criminal. With Kay Francis and William Powell.
---
15th, 4:45 AM
Men Must Fight (1933)
Prophetic tale of a mother in 1940 trying to keep her son out of war.
---
15th, 8:30 AM
Polly of the Circus (1932)
A small-town minister risks his career when he falls for a trapeze artist. With Marion Davies and Clark Gable.

---
15th, 9:45 AM
The Circus Clown (1934)
A Joe E. Brown film. You have been warned.
---
19th, 6:30 AM
The Champ (1931)
A broken-down prizefighter battles to keep custody of his son.
---
---
---
28th, 6:00 AM
42nd Street (1933)
Ruby Keeler goes out an amateur and comes back a star.

---
---
---
---
---
---
---
---
Questions? Comments? Or do you just want to bug me? Leave a comment below!