Dislike
Stats
Starring: James Dunn, June Knight, Lillian Roth, Cliff Edwards, Lilian Bond, Dorothy Lee, and Lona Andre
Directed by: Monte Brice & Laurence Schwab
Released by: Paramount Pictures
Runtime: 81 minutes
Release date: October 27, 1933
Availability
No known physical media release. Currently playing on Rarefilmm.
Proof That It's Pre-Code
Lilian Roth shows up, shakes her hips, and strips her clothes off to a ditty called, "Come Up and See Me Sometime," intimating "I've got a lot of what I've got!". (I can only assume this dull song wasn't up to Mae West's standards.) The film cuts away as she unbuttons her bra to a gathering crowd of oglers.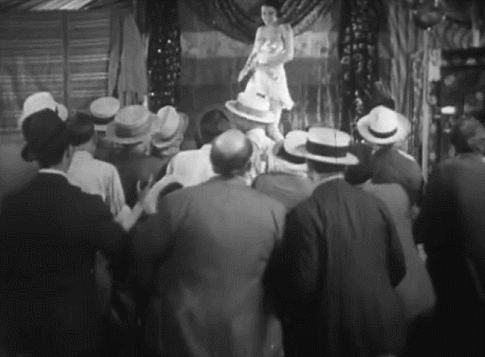 Waking up in bed together, a hungover Edwards asks Dunn, "When we came in here last night, why did you register us as 'Mr. and Mrs.'?"
When Lillian Roth bursts in on the two men, Edwards grabs his clothes and shrugs, "You don't have to hint to me, I'll get out."
Dunn threatens to slug Roth a few times.
In one musical number that sees Cliff Edwards voyaging through the South Seas on a giant ukulele, he gets captured by Polynesian stereotypes who discuss the best ways to eat him, whether fried, toasted or boiled. The sequence includes hula dancers and Cliff Edwards wearing just a collar and hula skirt, if that's your kink. No shame.
Dorothy Lee, often seen in the Wheeler & Woolsey films, plays a character whose grand desire is to go on stage and shake her booty. She at one point shimmies her rear so much she breaks a lightbulb.
Edwards tries to guess people's weight with pinches on the rear.
Dressing down Roth's fancy cold weather gear, Edwards sniffs, "Why'd you get that coat, to keep you warm or keep you quiet?"
One starlet, frustrated with her costumer, declares, "I don't have to wear clothes if I don't want to!" and strips down to her lingerie at center stage.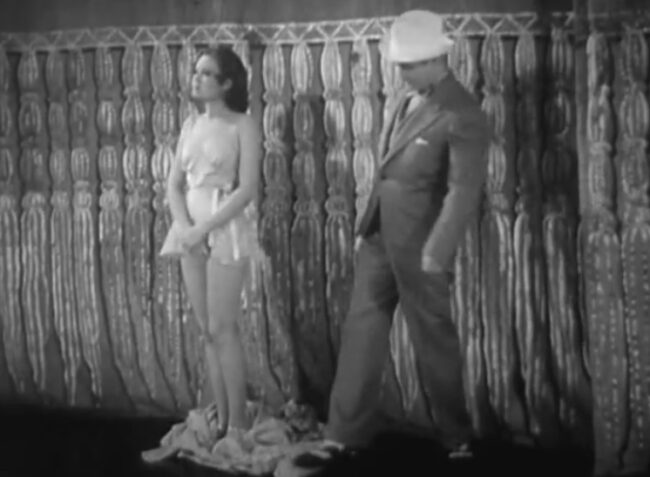 They "heat up" some numbers by adding gams and James Dunn even starts slapping his own rear in demonstration.
I present the only lines in the movie I laughed at, with Dunn dressed as a fortune teller trying to predict the future for one shapely client:
"I see you as a great dreamer."
"You're wonderful. Every night I dream. Sometimes I'm in a gorgeous shaded glade. Romping like a nymph. Just like nature made me. That beautiful spot. And you would love it."
"Lady, if you're selling real estate, you've got a customer."
Rather than palm reading, Dunn divines the girl's future from a careful examination of her legs.
To finish off the film, Dorothy Lee appears in a then-rare two-piece swimsuit.
Take a Chance: Not Worth the Gamble
"Listen, every minute you're out of jail, you're away from home!"
Can you recommend a film based on its costuming? Probably; I still won't recommend Take a Chance, but I will tell you that if there were two things Paramount had cornered in the early 1930s, it would be risque humor and gorgeous outfits.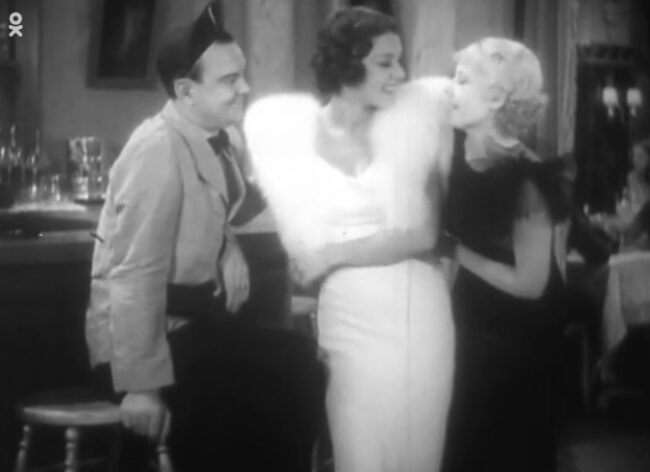 Duke and Louie (James Dunn and Cliff Edwards) are a pair of hustlers attempting to go straight for the sake of their lady pals, Wanda (Lilian Roth) and Toni (June Knight). Both women want a chance in the legitimate theater, though Wanda is more of the traditional gold digger model and June is the good girl who wants a real romance with a rich society scion, Kenneth Raleigh (Charles 'Buddy' Rogers).
Among the players, there's also Miss Miami Beach (Lona Andre) who just likes to take off her clothes, the resentful Thelma (Lilian Bond) and the booty-shaking Consuelo (Dorothy Lee), who just has to dance.
If you're looking for a theme in any of this, you'll probably notice a bakers dozen of 30s musical-comedy cliches; in fact, it may be more difficult to discern anything unique or surprising in this contraption, especially once I start talking about the crooked gangster hunting down their money and demanding sexual favors from his chaste star.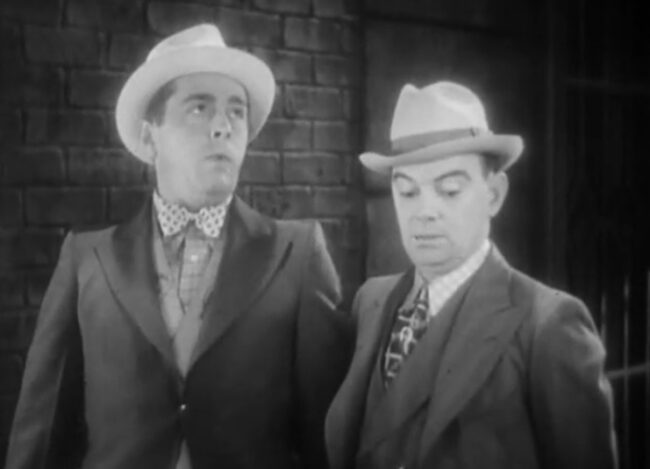 When rating a musical comedy, it's important to take things into account. Is the music any good? Why, no, Take a Chance is filled with some of the worst songs I've heard from the era, often derivative and clumsy. There are a few fantasy sequences that surround the songs, such as one where Cliff Edwards sails the Southern Seas in an oversized ukulele before helping to propagate an island of scantily clad native women. But most of the staging is dull, standard stuff, nothing more imaginative than you'd see in the restricted and stuffy pictures of 1930 with their big musical implosion.
Well then, is the movie at least funny? Again, no. Dunn and Edwards display nothing above tepid comic chemistry, and the central relationships between the characters has enough depth to sustain a 5-minute sketch. Lillian Roth has her raunchy charms (and a nice wardrobe), but June Knight never rises above her all-too-familiar character. Dunn and Edwards rattle off wisecracks but there's no comic momentum or tension in the film.
It's not surprising that this type of comic contraption was popular on stage (especially with different songs), as the risque business of Broadway could go further than what a cinema screen could show. The film's finale, wherein Dunn and Edwards unsuccessfully attempt to integrate themselves in the musical revue's sole serious scene and then escalate it to comic hilarity, falls pitifully flat in cinematic form. When you're in an audience witnessing a dramatic scene being hijacked plays much differently than when you're in a movie audience watching an audience watch a play being hijacked, with all the attendant cutting and setup to make it palatable to the cinematic medium.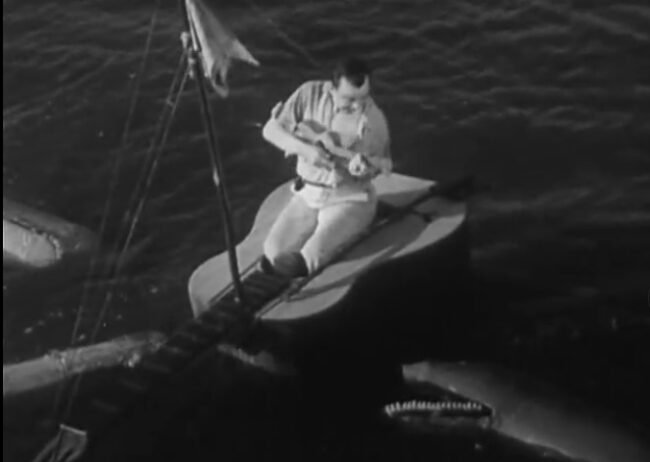 While the content of the picture reeks of the 1930 musical boom, the way it doesn't judge its many immoral characters and rewards them lavishly for their pitiful mistakes certainly owes more to the Busby Berkeley Warner musicals that hit a year earlier. Roth unbuttoning her bra to help open the film is an excellent illustration of where movies were at– desperate– but also of the inflexible appeal of the medium coming from such a stodgy package such as this.
Take a Chance is a wheezy musical-comedy, easy enough to skip and better left forgotten.
Image Gallery
Trivia, Miscellany, & Links
Based on a popular Broadway show though the film was recast and only one song, "Eadie Was a Lady", was retained. Lillian Roth replaced Ethel Merman. June Knight was retained from the stage version. Independently filmed in Astoria, New York, and distributed by Paramount. (AFI)
Banned in South Africa in 1935. No reason given. (AFI)
Leading lady June Knight had found success on Broadway in "Hot-Cha!" and the stage version of "Take a Chance." She'd worked in "Hot-Cha!" with Lupe Velez, preceding one of this film's musical numbers where she alternates between a lengthy (lengthy) impression of Velez and Greta Garbo. Despite being a native Angelino, she preferred the East Coast and only has a dozen film credits to her name. (Wikipedia)
There's one line I didn't quite understand, where Dunn brags to Roth about where he now keeps her picture after their breakup. He says something along the lines of, "I have a Roman Bath, use your imagination." I don't think that means what I think it means, but I'm not sure on this one.
Mordaunt Hall's review in the New York Times reports the film is a "passable affair" that is "not set forth as well in the film as they were on the stage."
Variety, which reviewed this film the same day as Duck Soup and Design for Living, still somehow called this "sufficiently entertaining". The unnamed reviewer also notes how adding audience reactions to the ending comedy sketch ruins the effect. (Variety)
More to Explore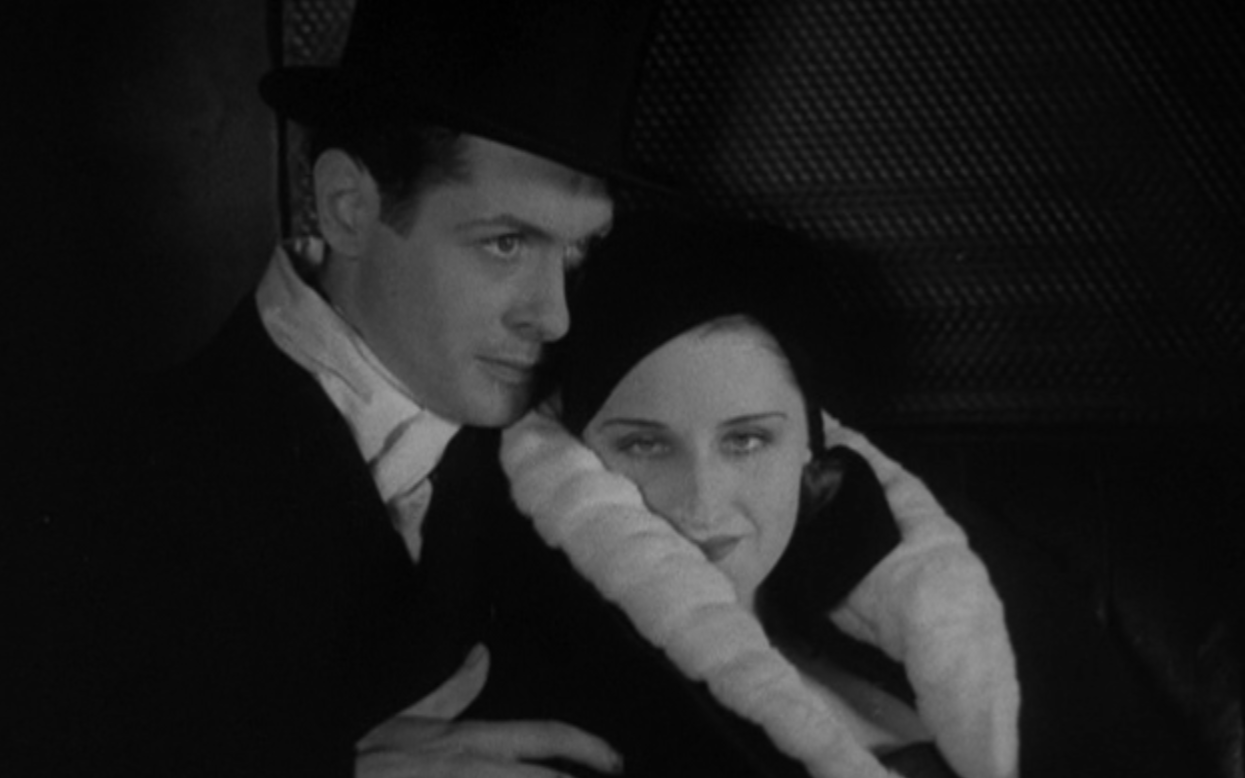 Click to learn more about pre-Code Hollywood, 1930-4, when movies were sexy, smart and sophisticated.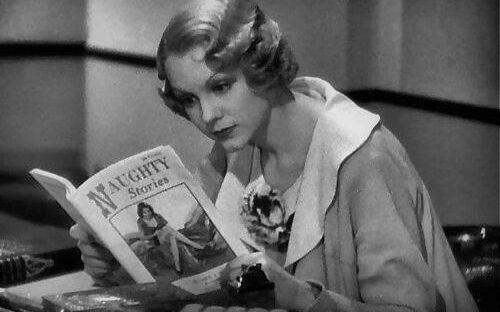 Browse all of the movie reviews on the site as well as schedules and pages that detail the world of pre-Code.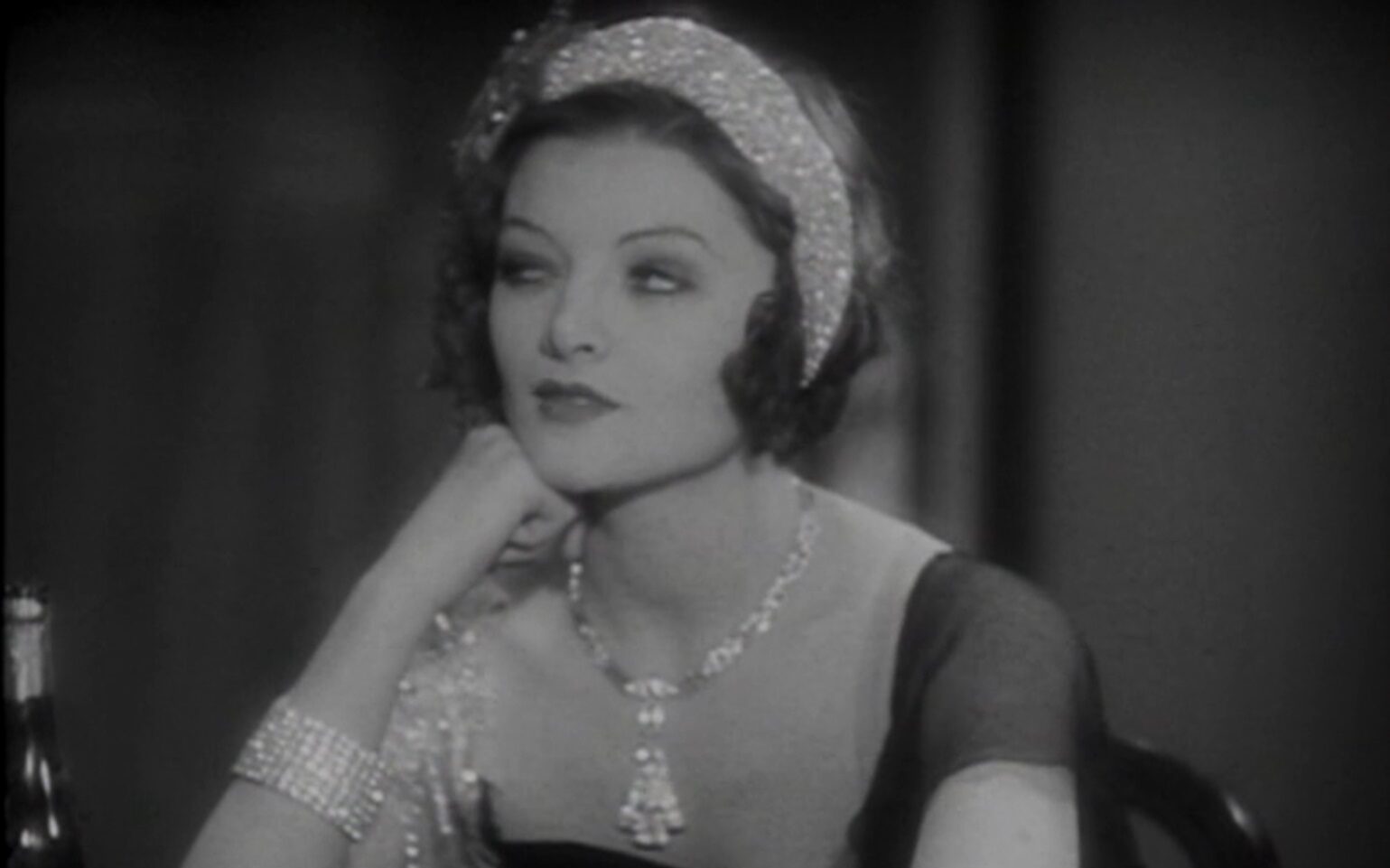 Dig through the pre-Code era through its highlights, its biggest hits, its essential films, and more.
Follow Us on Social Media