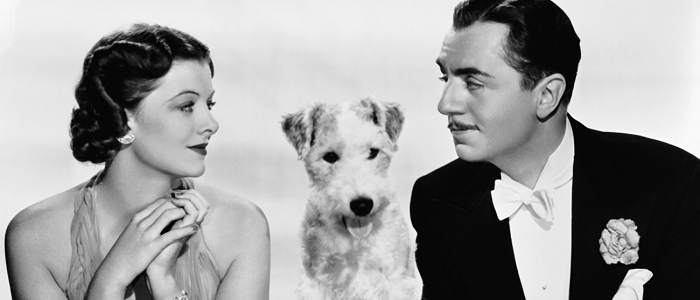 Pre-Code.Com Site News for February 2014
I'm alive! I have made it to Japan with my wife and two dogs, and everything is going okay, Well, I mean, Classicflix refuses to send me discs any more and both Warner Archive Instant and TCM Watch don't work in this country, but that's fine. I'll figure something out.
Otherwise, though, we're located in a very nice area of Tokyo, and are polishing up on our language skills. February will probably see me moving into a new house (still stuck in a hotel right now), plus we're getting a cute little car on Tuesday. Once we're settled, I think it'll be fun getting back into the groove of things– but luckily, for now, that whole 'being a month ahead on reviews' is really paying off.
While not the buffet of obscure riches that was January, TCM's February offerings showcase a lot of essentials. I hope all of you out there have a great month– and a warmer one, to boot!
Upcoming Reviews in February
I hope everyone likes William Powell (you know you do!) because three Fridays feature three of his films from 1934.
A couple of obscurities, plus the first movie for which Clark Gable was billed above the title!
Pre-Code Hollywood Movies on TCM in February
Please note: All times are Eastern. This schedule is subject to change. See the full listings here. To watch TCM online, check out their TCM Watch site.

Date

Time

Film

Link

4th
8:00 PM
Lady for a Day (1933)
A gangster helps an old apple-vendor pose as a society woman to fool her visiting daughter.
Review
4th
 10:00 PM
Cavalcade (1933)
A British family survives war and changing times.
Review
5th
12:01 AM
Little Women (1933)
The four March sisters fight to keep their family together and find love while their father is off fighting the Civil War.
n/a
6th
8:00 AM
Romance (1930)
An opera singer leaves her wealthy lover for a young priest.
n/a
14th
2:15 PM
Berkeley Square (1933)
A young American man is transported back to London in the time of the American Revolution and meets his ancestors.
n/a
15th
6:30 AM
She Done Him Wrong (1933)
A saloon singer fights off smugglers, an escaped con and a Salvation Army officer out to reform her.
Review
15th
8:00 PM
All Quiet on the Western Front (1930)
Young German soldiers try to adjust to the horrors of World War I.
Review
15th
10:30 PM
The Big House (1930)
An attempted prison break leads to a riot.
Review
 16th
12:15 AM
The Divorcee (1930)
The double standard destroys a liberal couple's marriage.
Review
16th
10:00 AM
The Thin Man (1934)
A husband-and-wife detective team takes on the search for a missing inventor and almost get killed for their efforts.
n/a
16th
11:45 AM
State Fair (1933)
The children of Iowa farmers find love, with mixed results, at the state fair.
n/a
20th
8:00 PM
Of Human Bondage (1934)
A medical student falls prey to a manipulative waitress.
Review
20th
9:30 PM
It Happened One Night (1934)
A newspaperman tracks a runaway heiress on a madcap cross-country tour.
Review
20th
11:30 PM
One Night of Love (1934)
An aspiring opera singer and her mentor fight so much they barely realize they're in love.
n/a
21st
1:00 AM
The Barretts of Wimpole Street (1934)
An invalid poetess defies her father's wishes to marry a dashing young poet.
n/a
23rd
7:30 AM
Viva Villa! (1934)
Rousing biography of the bandit chief who led the battle for Mexican independence.
n/a
 27th
7:00 AM
Morning Glory (1933)
A stage struck girl travels to New York determined to make it on Broadway.
n/a
27th
8:00 PM
The Sin of Madelon Claudet (1931)
A woman takes to the streets to provide for her illegitimate son.
n/a
27th
9:30 PM
Emma (1932)
A housekeeper faces unexpected snobbery when she marries her boss.
n/a
27th
11:00 PM
The Guardsman (1931)
A jealous husband dons a disguise to test his wife's fidelity.
n/a
28th
12:15 AM
Dr. Jekyll and Mr. Hyde (1932)
Robert Louis Stevenson's classic tale of a scientist who unleashes the beast within.
n/a
28th
2:15 AM
The Champ (1931)
A broken-down prizefighter battles to keep custody of his son.
n/a
28th
3:45 AM
A Free Soul (1931)
A hard-drinking lawyer's daughter falls for one of his underworld clients.
Review
28th
5:30 AM
The Private Life of Henry VIII (1933)
The famed English monarch suffers through five of his six disastrous marriages.
n/a
Questions? Comments? Or do you just want to bug me? Leave a comment below!