Indifference
Starring: Warner Baxter, Carole Lombard, Theodore von Eltz, Hank Mann, Mona Maris, Wilfred Lucas, James Gibson, Larry McGrath, Jack Herrick, Walter P. Lewis, Arthur Stone, De Sacia Mooers, Soledad Jimenez, and Horace B. Carpenter
Directed by: Alfred Santell
Released by: Fox Films
Runtime: 85 minutes
Release date: April 27, 1930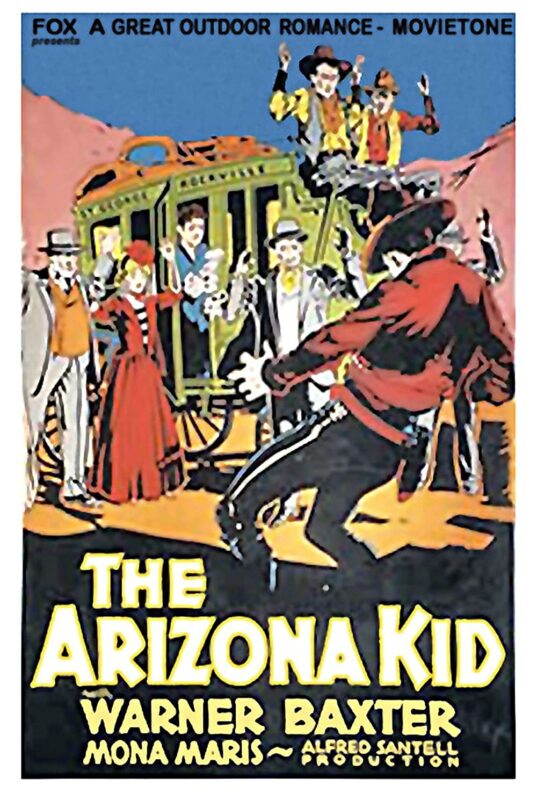 Availability
The Arizona King was released by Fox Films. Through an ungainly twist of fate, that now means that this film is owned by Disney.
Neither Disney nor 20th Century Fox ever had much interest in preserving the likes of this. You can find some grey market copies out there.
Proof That It's Pre-Code
Our protagonist is the outlaw The Arizona Kid, who romances women, buys his mom nice underpants, and helps rig boxing matches.
There's a catfight that results in gunfire. One snarls, "Spanish polecat!"
Shirtless Warner Baxter. Ladies, remain calm.
The Arizona Kid: Can't Live With Him, Can't Live Without Him
"For a lot of people staying in my hotel, it cost people very much money. But for a pretty girl, it cost… just one leettle kees."
There was a quote about the talkies I read once that said, somewhat, "They started talking and didn't know when to stop." Listening to Warner Baxter in The Arizona Kid utterly terrified of giving the audience's ears even a moment's rest reinforces this. The movie is an auditory assault, a rambling testament that more isn't better and that having a lead character walking around, talking to themselves constantly, is not a virtue nor a fascination.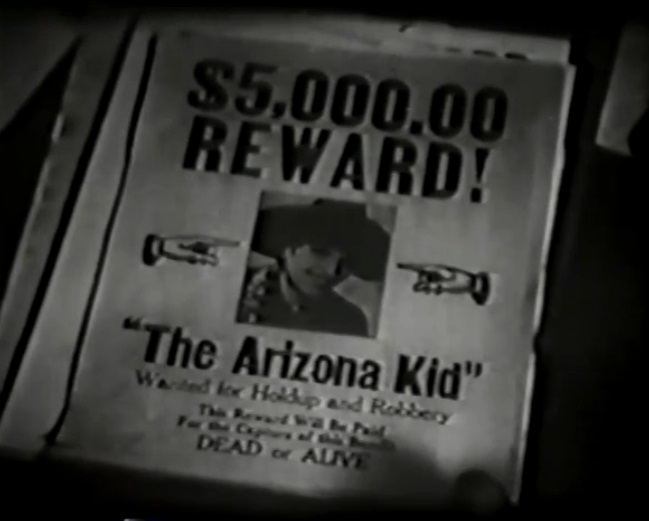 For the movie itself, let's just say that it's Frito Bandito time. (This means Ohio-born Warner Baxter is playing a thinly-veiled racial stereotype, not a thief of delicious snack chips.) Baxter is The Arizona Kid, a Mexican outlaw who talks with an exaggerated accent and mutters like Popeye the Sailor man less we get terrified by the unending science of life.
The Arizona Kid AKA Chico (AKA Warner Baxter) is a thief who has found a gold mine that is finally paying off but he keeps a secret because of his lengthy criminal record. He runs a hotel and has a lot of friends in the meantime. Lorita (Maris) is a common barmaid who is in love with Chico. But Chico develops a fancy for Easterner Virginia (a very young Carole Lombard) and he hires her as a maid for his house. She brings along her disgruntled brother, Dick (von Eltz), who may have more to him than it seems.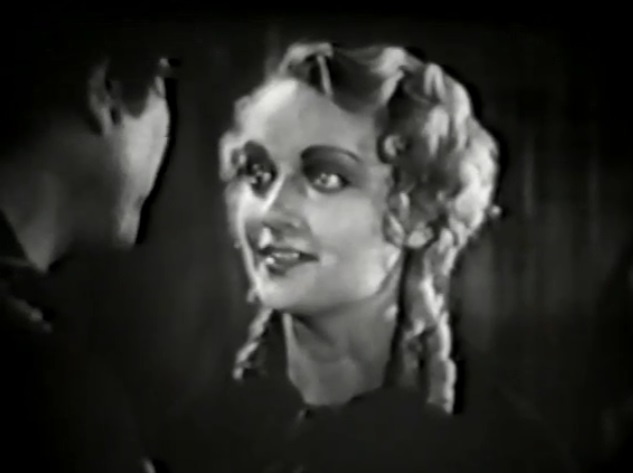 Let me quickly illustrate what kind of film The Arizona Kid is: there are at least three scenes in this movie of someone hanging just outside a door or room, overhearing a conversation that they're not supposed to hear. This kind of cliche is something a good film can pull off once; here, each occurrence just gets funnier, like we've entered a parody of just the kind of movie this is.
The twist this movie gives is a decent one, wherein Chico's kindness as the Robin Hood of the Rio Grande is perverted upon him. And Lorita has some nice bits as the girl who is both on the level and on Chico's level. Carole Lombard has what can still be considered an early role as the wide-eyed femme fatale and imbues enough innocence to make it work.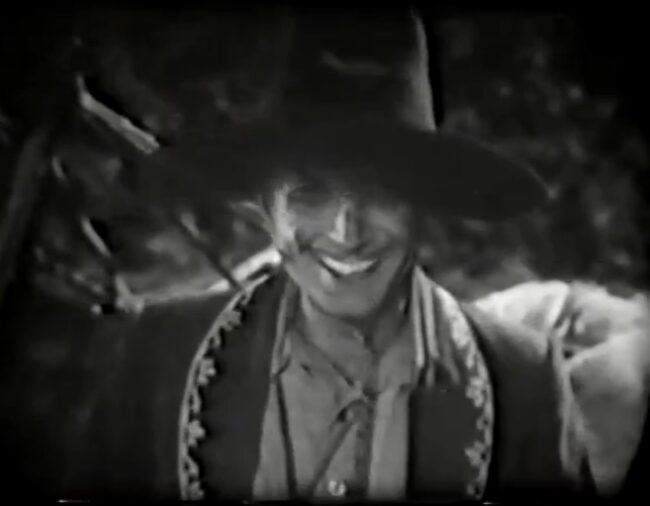 But this is another movie I can't recommend or, apparently, praise without reserve. It's a lot of stereotypes I've seen before replayed with little charm or excitement.
I will admit the film's twist surprised me, but only because I was completely on autopilot up to that point. And if the twist is just in service of making sure the white woman doesn't end up with the Mexican man, what excitement is there to that?
Author's Note: I believe there were a number of songs in this movie. I have recollection of tweeting about this at one point my brain has thoroughly blocked any precise memory of this. So, please, be aware this is likely a proto-singing cowboy film, for those who are into that sort of thing.
Trivia, Miscellany & Links
A sequel to 1929's hit talkie In Old Arizona, which also starred Baxter as Robin Hood-ish outlaw named The Cisco Kid. This film would be followed up by 1931's The Cisco Kid. I do not know why Baxter is 'The Arizona Kid' here, but maybe they just thought it would be a nice treat for the people down in Flagstaff.
Some contemporaneous reviews: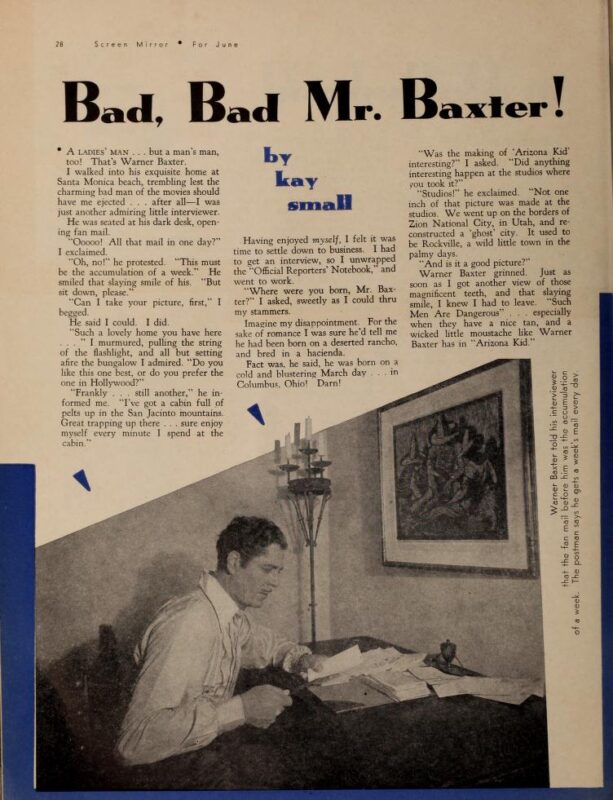 More to Explore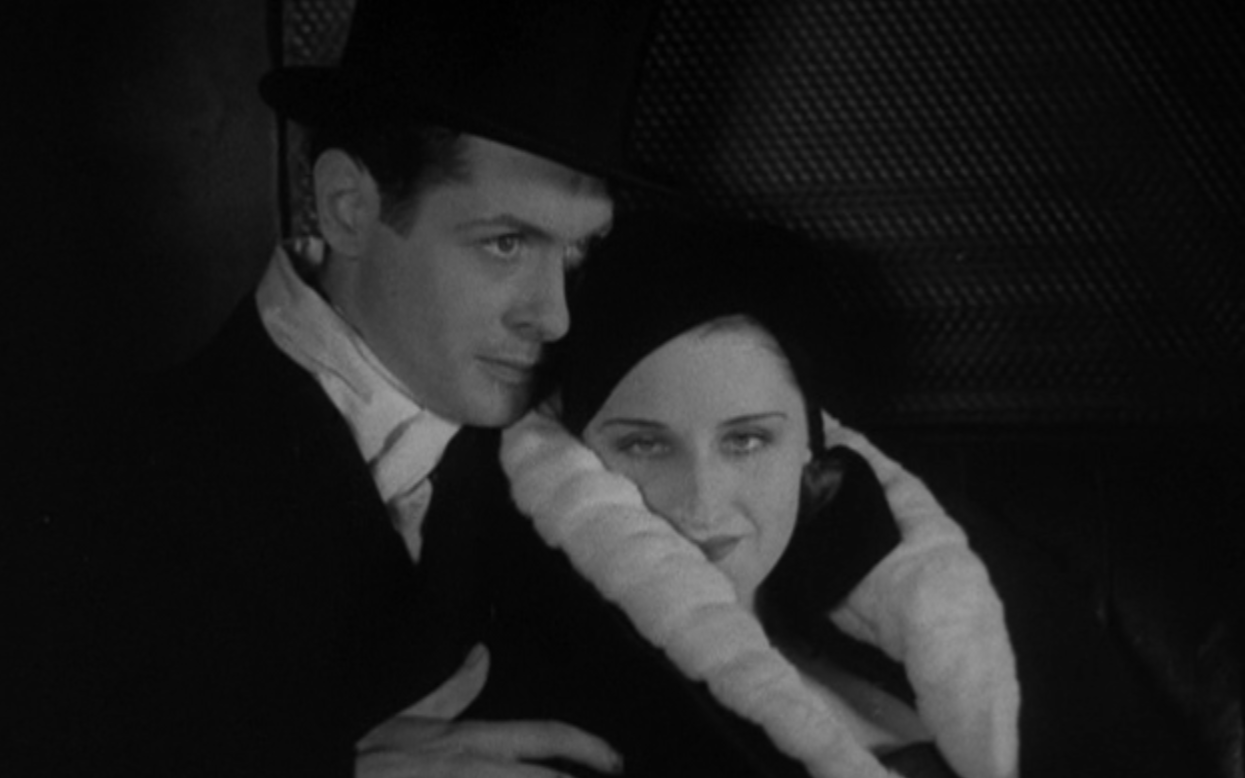 Click to learn more about pre-Code Hollywood, 1930-4, when movies were sexy, smart and sophisticated.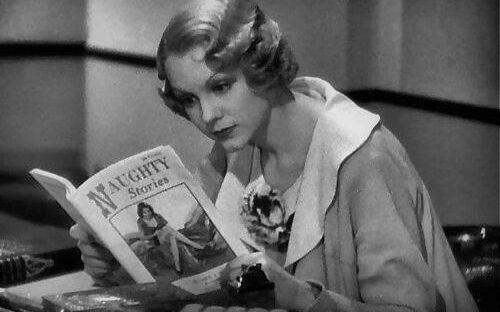 Browse all of the movie reviews on the site as well as schedules and pages that detail the world of pre-Code.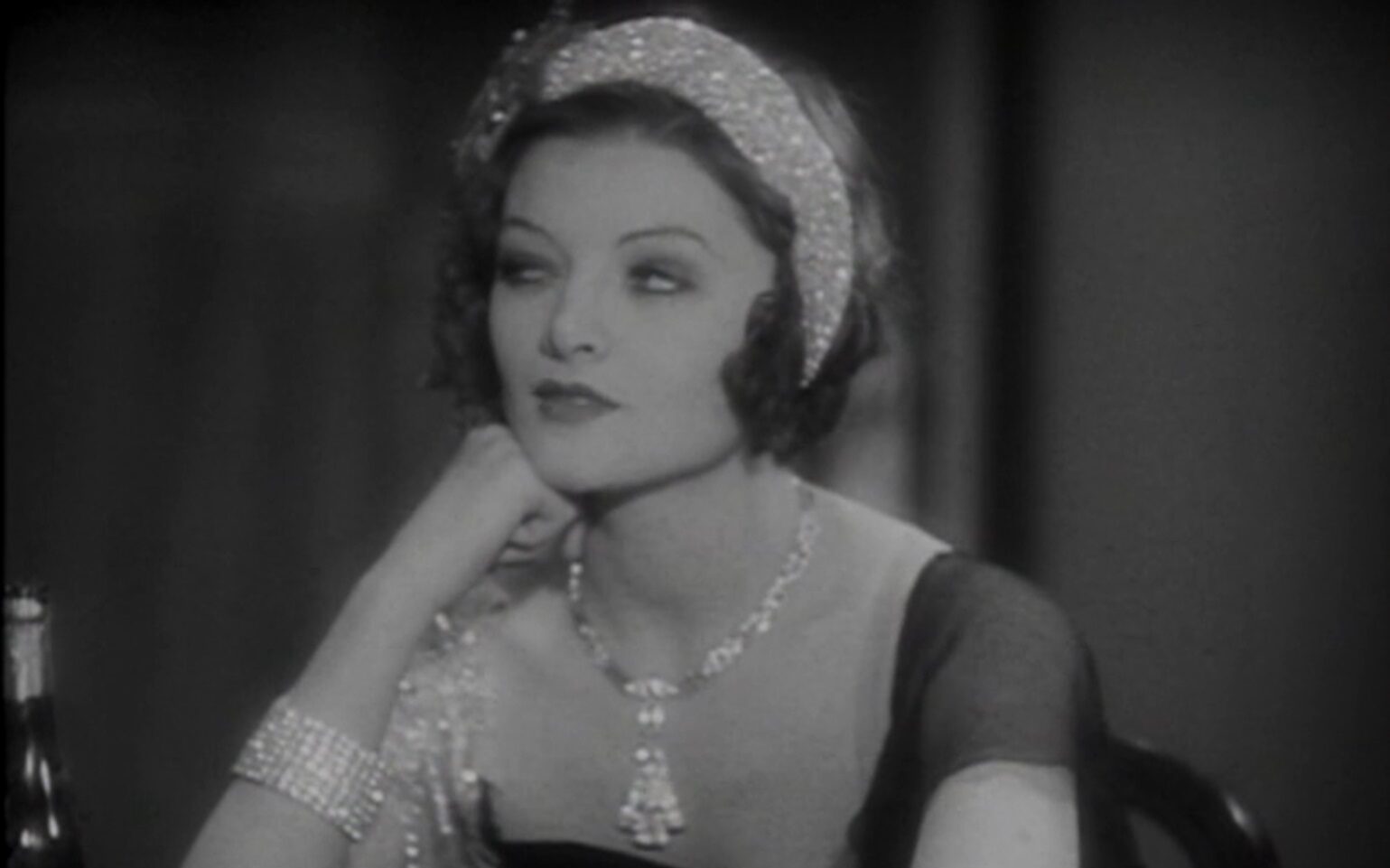 Dig through the pre-Code era through its highlights, its biggest hits, its essential films, and more.