Stanlio
Stan Laurel
Ollio
Oliver Hardy

Lady Pamela
Thelma Todd

Released by MGM
Directed by Hal Roach
Run time: 90 minutes
Proof That It's a Pre-Code Film
Thelma Todd spends much of this movie reaching down the front of her dress or doing her best to strip down to her skivvies. Co-star Lucile Browne gets a moment as well.
The Devil's Brother: La la LA

"Come easy, go easy. That's my motto."

What would it be like if Laurel was told that he had to murder Hardy? This is a question I'd never before considered, but it is a question I'm glad got asked and undoubtedly the best part of The Devil's Brother.
In late 18th century Naples, no one strikes fear into the hearts of mortal men like Fra Diavolo (Dennis King), a bandit who kills anyone who sees him. Few people know or suspect that Diavolo lives a double life as the Marquis de San Marco, a sexy aristocrat who uses his charms to find where money and jewels are hidden before moving in for the kill. In this case, he is eager to get his hands on the fortunes of Lord Rocburg (James Finlayson) and Lady Pamela (Todd). To do this, he must uncover where Pamela has concealed the 500,000 Francs she boasts as having on her– and little does he realize she literally has it on her, concealed within her lingerie.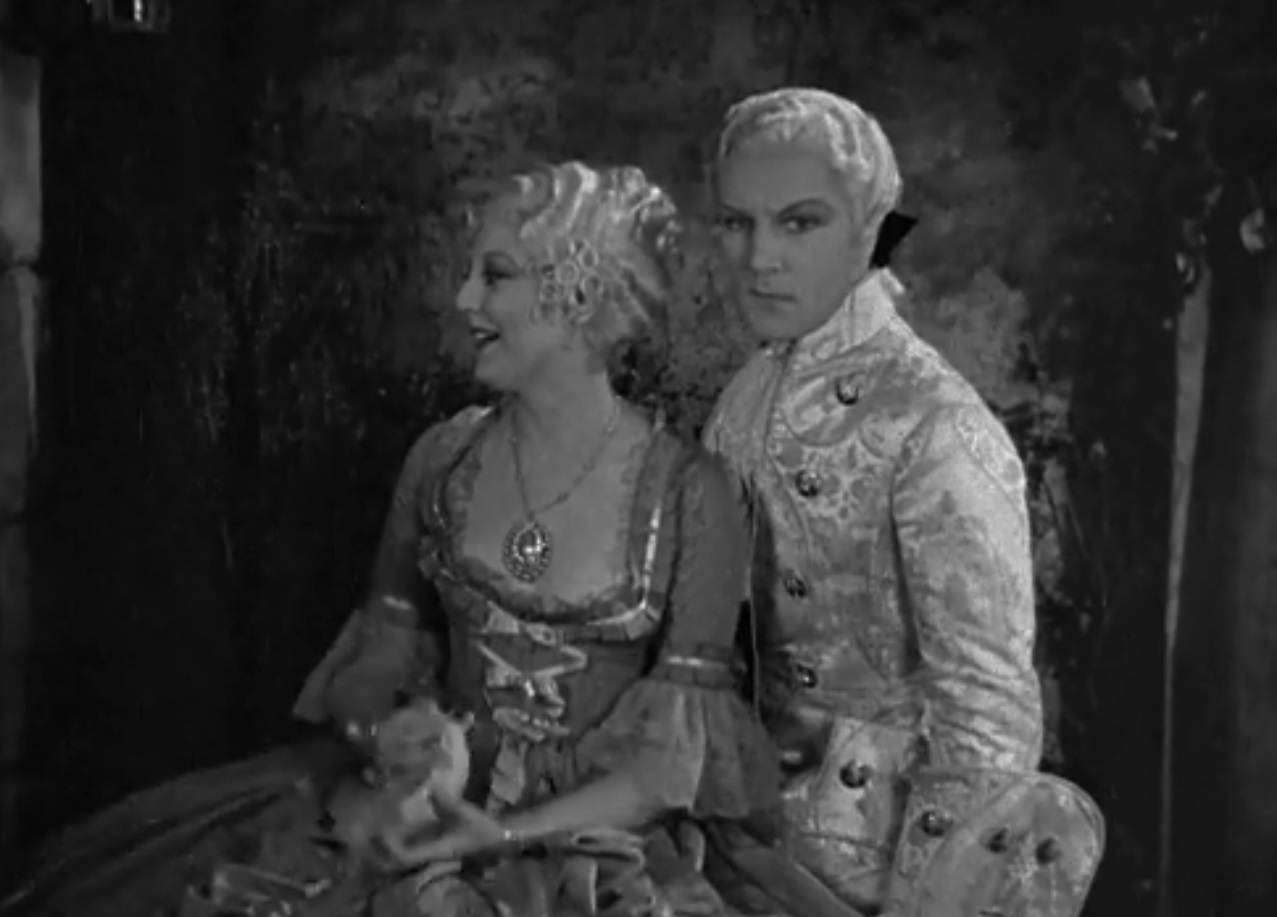 In case that doesn't sound bawdy enough for you, the film also stars Laurel and Hardy as a pair of bumbling thieves who make the mistake of trying to rob Fra Diavolo. He forcibly recruits them into becoming his aids which turns out to be a mistake as, it turns out, neither possess a very delicate touch when it comes to subterfuge. During their attempts to either capture Diavolo for themselves or help him find the fortune, they anger a bull, get wildly drunk, and always manage to sing the wrong song at the wrong time.
Based on the popular 1830 opera Fra Diavolo which itself was based on the real Fra Diavolo Italian freedom fighter Michele Pezza. in the original opera, the sidekicks are Giacomo and Beppo, but in The Devil's Brother they are Stanlio and Ollio and their parts are expanded.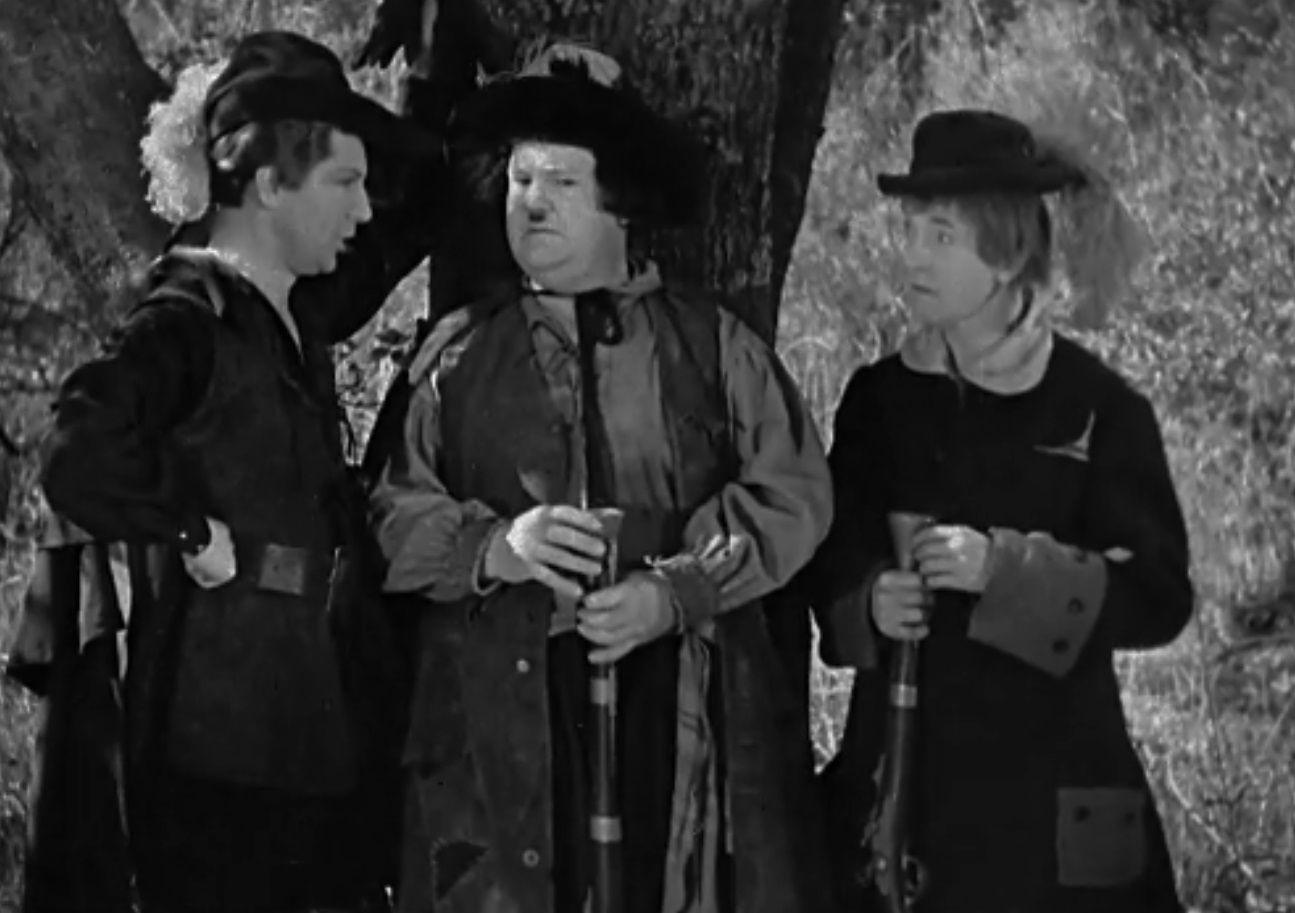 The film is an interesting case in getting two distinct pictures in one. The parts lifted directly from the opera, including King's musical numbers and his interplay with Lady Pamela, feel like an opera, kind of amusing but mostly dramatic, as Fra Diavolo isn't a bon vivant kind of bandit but rather a very serious, unamused kind of man. Then you will switch gears to the slapstick bits or Laurel doing "earsie – kneesie – nosey" and it is a bit of a whiplash.
While Thelma Todd is fun to watch as the naughty flirt, unfortunately, there is surprisingly little interaction between Todd and Laurel & Hardy, as she spends most of the film being romanced by King or chased by a histrionic Finlayson. And while Laurel and Hardy have some good bits in the movie, there are some, like Laurel's failure to fetch some wine, that just didn't click for me in the slightest.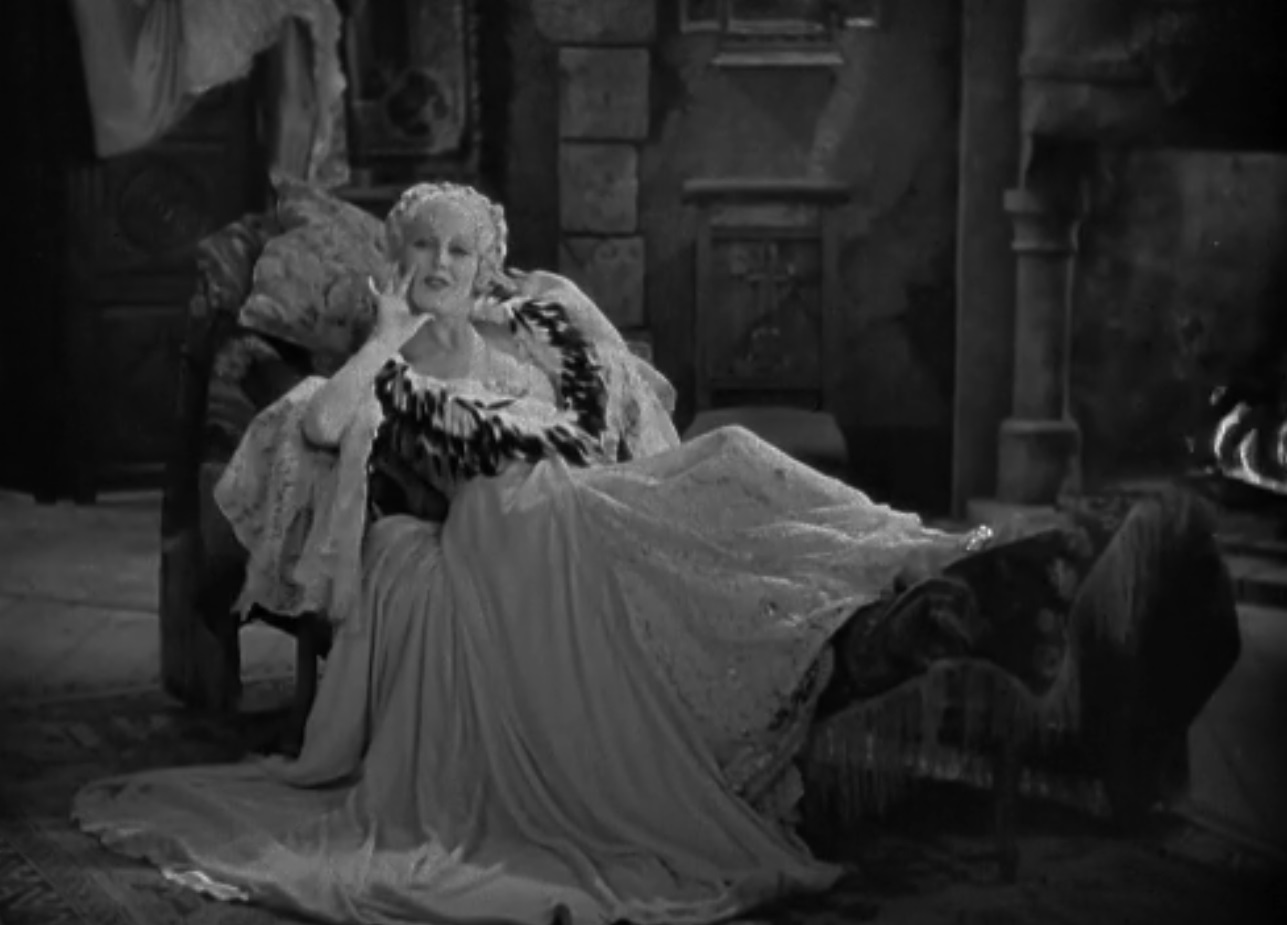 The Devil's Brother is definitely a curiosity, a mix between some of the higher ambitions that Laurel & Hardy aimed for as opposed to their many comedic contemporaries. Depending on your fondness for the team and your ability to tolerate long operatic stretches of cavorting, this one could really go either way.
Screen Capture Gallery
Click to enlarge and browse. Please feel free to reuse with credit!
Other Reviews, Trivia, and Links
Jeff Stafford at TCMDB talks about the making of the film and its reception. Some notes as of such:
Laurel and Hardy both had misgivings at first that appearing in a period piece might be a cause for concern; their fans were used to seeing them in contemporary settings. Laurel also quarreled often with producer Hal Roach over the screenplay which was being adapted for the screen by Jeanie Macpherson (a frequent collaborator and mistress of Cecil B. DeMille). Luckily, co-star Thelma Todd was on hand to cheer Laurel up with her bawdy sense of humor and comic accounts of her off-screen love life.
When The Devil's Brother was finally released – after a sneak preview in which twenty minutes were reportedly cut – it proved to be their biggest box office hit and still holds that distinction today.
Mordaunt Hall in the New York Times calls it, "a beautifully photographed and an adequately staged and costumed film conception" before bewilderingly adding, "one is apt to conclude after witnessing this production that much less of [Laurel & Hardy's] antics and more of Mr. King's fine baritone voice would have made this shadow version of an opera far more entertaining."
Photoplay has a history of Laurel & Hardy they ran to help promote the movie, including conversations with the two stars. Warning: a very cute baby picture of Oliver Hardy lies within this link
Photoplay's subsequent review is favorable, telling their readers to take the whole family. (Meanwhile, several other movies in this spread, such as Pleasure Cruise, The Barbarian and Baby Face are not what I would consider family-friendly.)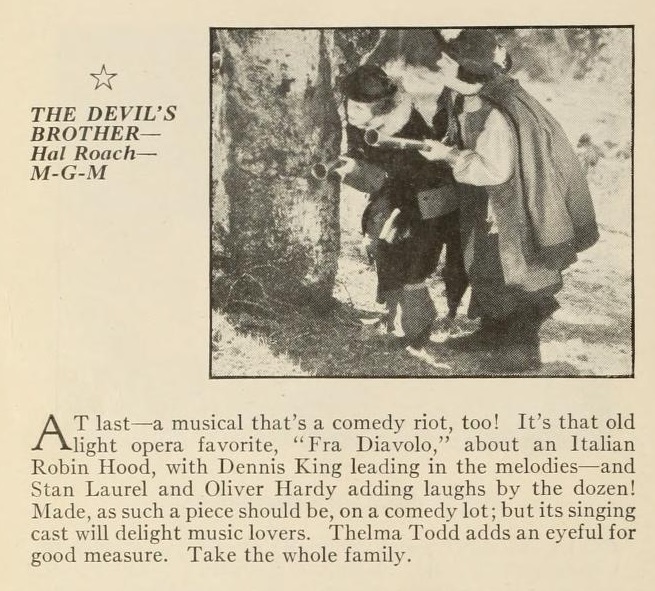 Good news. Someone uploaded the film's funniest sequence to YouTube:
Awards, Accolades & Availability
More Pre-Code to Explore