Gary Curtis
Ricardo Cortez
Jenny Wren
Karen Morley
Herbert Walcott
Robert McWade

Released by RKO | Directed by J. Walter Ruben
Run time: 76 minutes

Proof That It's a Pre-Code Film
Karen Morley plays a high class woman who has plenty of blackmail material and isn't afraid to use it.
People really enjoy chucking themselves off cliffs in this one.
Phantom of Crestwood: Serial Sensations
"Tell me– haven't you one or two ghosts about?"
It's never a good sign when the movie opens with it's best scene; for Phantom of Crestwood, it may be even worse considering it opens with radio announcer Graham MacNamee standing in front of an orchestra, spelling out the plot, and promising the audience thrills and chills, maybe it's all just a case of too-high-expectations.
Phantom of Crestwood is an experiment in multimedia platforms. It was was a radio serial that lopped off the final chapter. Want to know the conclusion? Head down to the local theater for so that Radio Pictures can finally earn its name.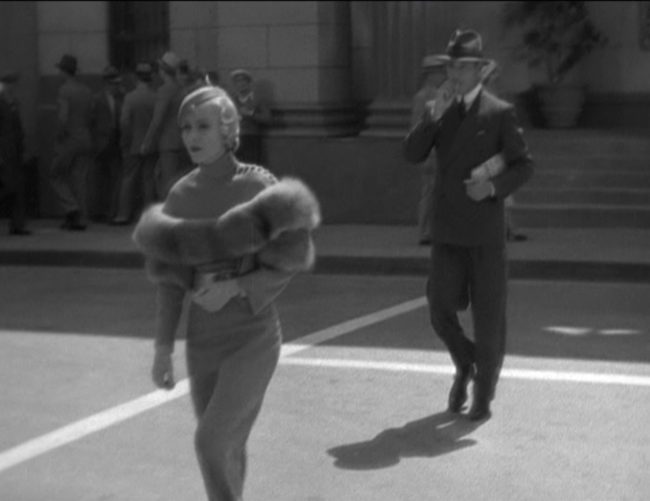 The movie recaps all you would have heard and, thankfully, includes an ending, as we hope most conventional pictures strive to do. Jenny Wren (Morley) is a special kind of blackmailer, one who works on the rich and gets around. She's decided to collect after a young handsome lover kills himself, and she calls a cadre to Crestwood Manor to extract the dough. Also there is a mysterious suitor, her sister and fiancee, and the home's grumpy, rich owner. Jenny gets a lethal dart in the neck, and the whole house is suspect.
In bursts Gary Curtis (Cortez), a thief who'd arrived to steal some papers. The road has gone out, and Curtis knows that the police would be more than happy to pin the murder on him. Time is ticking. All of the suspects have ample motivation to kill Jenny, all in a house filled with secret passages and a roaming death mask.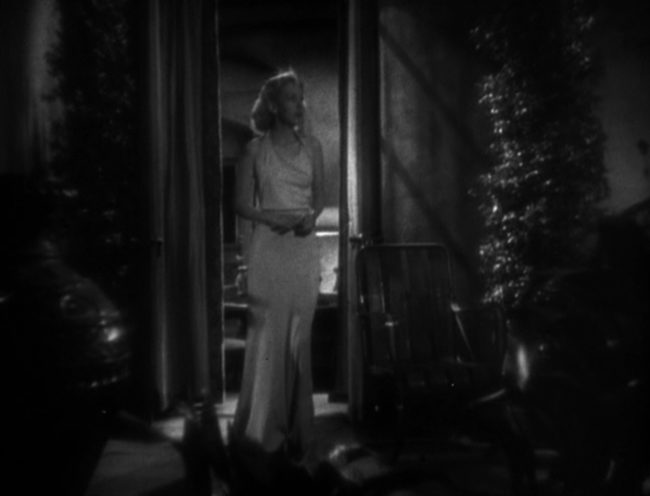 The appeal for this one can depend on how irresistible do you find Karen Morley's twisted smile. She's relishing the role of a woman wild with righteous rage, and we're treated to plenty of her in the movie, even appearing in flashbacks after her demise. Cortez and the rest of the cast don't get much to work with; Cortez was a much better detective in The Maltese Falcon. While the time element adds something to the film, his character is lacking an edge and the solution is underwhelming as well. He's a crook and that's about it.
There are a lot of interesting elements in Phantom though none of them are executed with any verve– it's an Old Dark House sort of Philo Vance number with some excellent editing and, occasionally, some good atmosphere. But when you announce that the most interesting character is going to die before the opening credits even roll, it's hard to get excited, no matter how what the orchestra promises.
Screencap Gallery
Click to enlarge and browse. Please feel free to reuse with credit!
Other Reviews, Trivia, and Links
TCMDB has a few more tidbits about the radio serial that tied into this one:
To give the production an edge over its competition, RKO Radio Pictures engineered an unusual publicity stunt that involved adapting Cormack's script as a radio serial, titled The Phantom, broadcast in six installments by NBC between August and October 1932. The question "Who Killed Jenny Wren?" was pitched nationwide to radio listeners and prospective ticket-buyers, who were invited to write their own ending to The Phantom of Crestwood, with the promise of cash rewards for correctly identifying the killer of the pretty blackmailer played by Karen Morley. Whether RKO paid off is another mystery entirely but the film earned a tidy profit after its October 14, 1932 rollout and remains decades after the fact a spry and not infrequently creepy whodunit.
A straight mystery at heart with Old Dark House elements providing some chills The Phantom of Crestwood includes several little shockers throughout and overall fine acting by a large ensemble of mostly familiar faces. Often humorous dialogue with plenty of pre-code shading courtesy of Jenny Wren's background.
Awards, Accolades & Availability
More Pre-Code to Explore