Helen Twelvetrees – An Early Talkie Ingenue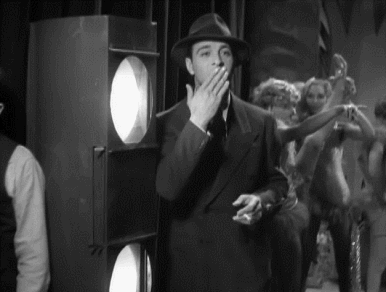 Good luck and Helen Twelvetrees never seemed to meet. Born Helen Jurgens, she adopted her memorable surname from her first husband. She moved from the stage to the screen in 1929. Her role in the surprise hit Her Man made her a star but also forced her career into a dead end– she became known for her weepies. This includes well remembered woman's pictures like Millie and Panama Flo. She tried to stretch herself in the comedy A Bedtime Story, supporting John Barrymore in State's Attorney, and being the object of a gangster's affection in Bad Company, but she couldn't shake her image, and her career suffered for it.
Twelvetrees' career had dried up by the end of the 1930s, and her name often became a punchline. She did work in summer stock and made an attempt on Broadway, but mostly retired after 1940 to stay with her third husband. Twelvetrees committed suicide in 1958.
Helen Twelvetrees' Pre-Code Filmography
The Grand Parade (1930)

Swing High (1930)

The Cat Creeps (1930)

The Painted Desert (1931)

Millie (1931)

Unashamed (1932)

Disgraced! (1933)

My Woman (1933)

King for a Night (1933)

All Men Are Enemies (1934)

Now I'll Tell (1934)
Biography of Helen Twelvetrees

Helen Twelvetrees: Perfect Ingenue
by Cliff Aliperti
Helen Twelvetrees Sites and Links
Other Actresses