Johnny Dangerously
Michael Keaton
Lil
Marilu Henner
Danny Vermin
Joe Piscopo
Ma Kelly
Maureen Stapleton
Tommy Kelly
Griffin Dunne
Jock Dundee
Peter Boyle
Released by 20th Century Fox | Directed By Amy Heckerling

Johnny Dangerously: Once. Once.
"Dames are put on this earth to weaken us, drain our energy, and laugh at us when they see us naked."
For a website that could often focus heavily on nostalgia, I usually try to avoid that trap. As Proust said, "Remembrance of things past is not necessarily the remembrance of things as they were." But today we throw that out the window for Johnny Dangerously, a cable staple in my youth that my small Midwestern family would quote incessantly as we adjusted our non-existent bow ties.
Heavily influenced by The Public Enemy, Manhattan Melodrama and The Big House, Johnny Dangerously is a goof on the bootlegging tales of the early 30s. Johnny Kelly is a nice young kid with a problem; his mother (Maureen Stapleton) is constantly in need of ridiculously expensive medical procedures. To help pay for these he takes up as a member of the Dundee gang. Led by Jock Dundee (Peter Boyle), this Irish gang is at war with Roman Moroni (Richard Dmitri), an Italian with a tentative grasp of the English language. (Sample Moroni exclamation: "Why you miserable cork-soaker!")
Johnny takes the surname 'Dangerously' and turns into Michael Keaton, whose big smile and endless enthusiasm is a great echo of James Cagney's similar ebullience. Dangerously continues to work his way up in the gang while his younger brother, Tommy, comes of age and goes into law– at the D.A.'s office. The two men are set up for a showdown, though, it has to be said, Dangerously pretty much comes across as a saint throughout the picture. It helps that he's narrating the movie to a young rapscallion who tried to steal a dog from his shop a few years later in 1935, but the film enjoys playing up the disparity. Dangerously even stuffs a stack of bills into the hands of the Pope (Dom DeLuise). "Hey Pope, why don't you go build yourself a new gym at the Vatican."
Dangerously also has to contend with a childhood friend with a psychotic streak, Danny Vermin (Joe Piscopo). As bizarre as this is to write in the year of our Lord 2014, Joe Piscopo's performance is one of the highlights of the film, a cackling, cartoony villain who is simply gleeful to show off just how much he loves to hurt people. Piscopo is joined by Stapleton and Boyle in the scene-stealing department, with Boyle's moment where he thinks a bomb placed in the toilet has blown his dick off being one of the funniest things in the film.
Watching Johnny Dangerously for the first time in at least a decade and the first time it wasn't edited for television (the extended animated sequence of an anthropomorphized penis meeting a Betty Boop-esque prostitute certainly never made it onto WGN), I can see the flaws in the picture much more clearly. The humor roller coasters and the plot careens. Characters important in the first half of the film- Jock, Moroni and Lil- pretty much vanish by the second half.
Director Amy Heckerling is well remembered for Fast Times At Ridgemont High, Clueless and Look Who's Talking, but her career is also littered with non-starters like National Lampoon's European Vacation, Loser and Look Who's Talking Too. Dangerously sits in the middle, an attempt to unite the newly arrived post-Airplane 'parody movie' in loving homage to the gangster movies of both the early 1930s and late 1970s. Because it's covering so much territory, it feels a bit thin at times. The budget is also really thin– the whole film is shot on the backlot and it looks it.
But I'm willing to forgive Dangerously its flaws because it's so damned nice and silly. Keaton's smile, Piscopo's glee, Stapleton's sly asides and Marilu Henner's… well, charms, all come together to create an overly jovial crime picture. It takes plenty of potshots at Depression Era myth-making with a big goofy (and profane) smile.
Gallery
Hover over for controls.
This slideshow requires JavaScript.
Trivia & Links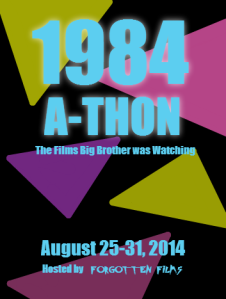 I just had to note this because it drove me a little nuts, but the film is set between 1930 and 1935. Yet we still see a poster for 1936's Call of the Wild and the film ends with the cast meeting in a movie theater showing The Roaring Twenties— which wouldn't be released until 1939!
Awards, Accolades & Availability
This film is available on Amazon.
Comment below or join our email subscription list on the sidebar!