Released by Paramount Pictures

A Bundle of Blues: A Walk in the Sun
"I'm weary all the time."
Why are there no great black stars of the pre-Code era? While I've doted upon Clarence Muse a few times (and by god it's great to see him when he shows up) and I really need to take a long look at the movies of Paul Robeson, the truth of the matter is that there were no big black stars of the 1930s because everyone back then was racist as hell. It was a casual, accepted racism, but even in liberal strongholds, ugly social codes were still grasped firmly.
Producers, knowing there was a market for films showing off popular black musicians, allowed many acts like Duke Ellington and Cab Calloway to get their chance to strut their stuff on screen when no one would risk putting a feature film's budget behind them, less cutting them off from markets that, while they may have had black patrons, still had white theater owners.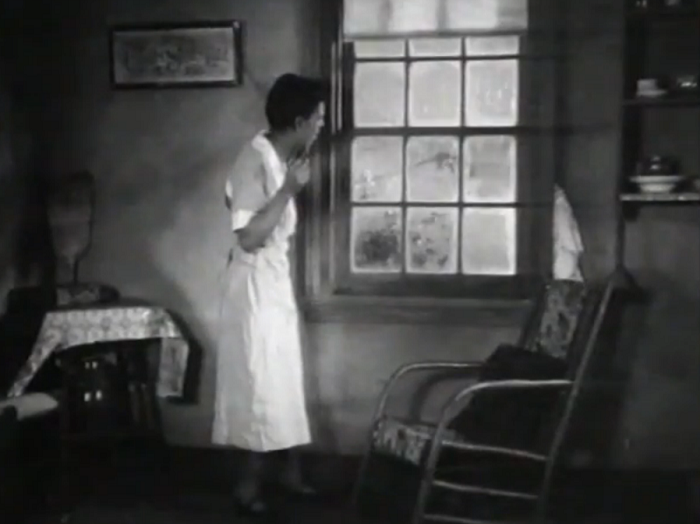 "A Bundle of Blues" takes you into a theater (literally, as we go from the marquee down a hallway and to a hall where the band awaits) and then gives Duke Ellington and his orchestra a few numbers to perform. The second, with Ivie Anderson singing "Stormy Weather", is probably the loveliest. The scene transitions to moments of Anderson standing inside a cabin and watching the rain pour over tools and buildings of their poor rural life, adding a sense of poignancy to the lyrics. The film's final number shows two black dancers coming out and pretty much bringing down the house as they perform several feats of acrobatics in an impressive succession.
As a non-music scholar, I know bupkiss about Duke Ellington that's not culled from Wikipedia or smarter people's opinions. I can only tell you that he's good here.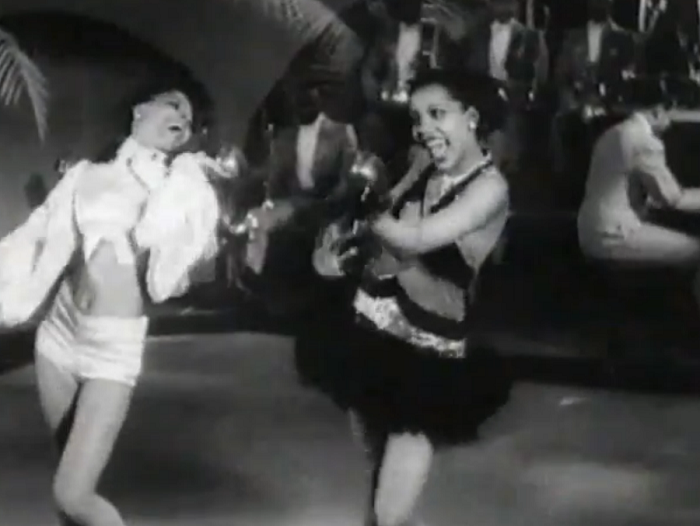 As a guy who watches too many movies, though, I can tell you this is a solid little showcase for him. The film is obviously made with a sense of care, as the editing and transitions all emphasize the excitement and rhythm of the pieces. There are also some particularly time-intensive transitions, such as one sequence that throws the band at you as a series of musical notes or the "Stormy Weather" moments that show the scene literally dissolve before our eyes.
The short films of the early 1930s really give black talent an all-too-rare chance to shine, and Ellington along with many other fine performers make "A Bundle of Blues" a rare glimpse of a marginalized world.
Awards, Accolades & Availability
This film is available on YouTube.
Comment below or join our email subscription list on the sidebar!