Indifference
Starring: Dennis King, Jeanette MacDonald, O.P. Heggie, Lillian Roth, Warner Oland, Arthur Stone, Tom Ricketts, and Lawford Davidson
Directed by: Ernst Lubitsch and Ludwig Berger
Released by: Paramount Pictures
Runtime: 104 minutes (yes really)
Release date: April 19, 1930
Also Known As: The Final Battle of the Burganians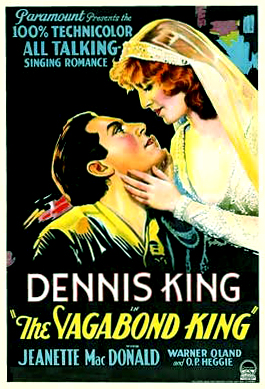 Availability
The Vagabond King was released by Paramount Pictures. It was a lavish production with at least one musical number in two-tone Technicolor.
From what I can tell, the film fell into the public domain and was considered lost for a while. A color print was eventually found and restored in the early 1990s.
Despite this, the only copies currently available are muddy black and white prints. You can find them on places like YouTube and the Internet Archive.
Proof That It's Pre-Code
Francois Villon makes the mistake of insulting the king and is drugged– so that the king can set a squad of fey men upon him to delicately groom him. Queer Eye for the Vagabond Guy, I suppose.
When asked about her profession, Huguette (Lilian Roth) proudly declares, "I'm an artist. While these other most honorable girls spends their nights with washing, weaving, and sewing… I spend my time in acquiring experience! I'm paid for my experience!"
Roth's dress also reveals quite a bit more cleavage than you'd expect.
The Vagabond King: Smirking in the Face of Death
"Last night I dreamt I was roaming through the streets and I found a pearl of great price in the gutter. But where? … but where?"
I've been reviewing pre-Code films long enough to know a certain, unpleasant truth: sometimes, a muddy print can spoil your opinion of a movie. Take The Vagabond King, which many sites cite as existing in pristine condition somewhere. Can it, does it? In the unpleasantly narrow world of copyright nitpicks, I don't know. It's not profitable to release that version, so we are stuck with a public domain puddle of mud, including a few shapes that seem to resemble stars of the screen and elaborate fancies of the imagination.
So The Vagabond King seems fine. Maybe I'm off. Let's do some dissection before I finalize my opinion.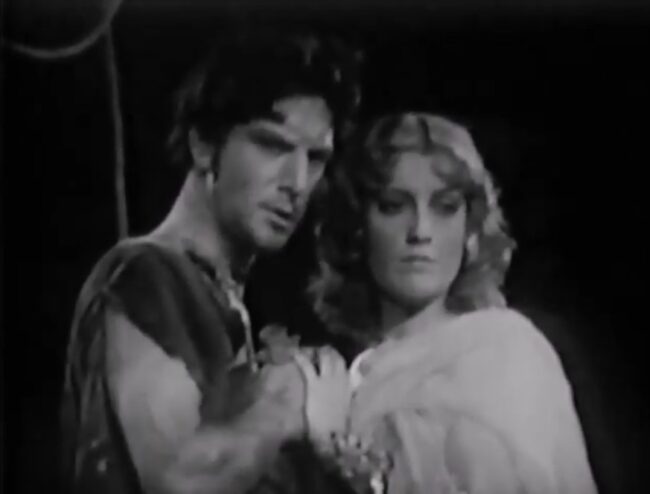 In the shadows of Notre Dame, poet/rapscallion Francois Villon (Dennis King) spends his nights bemusing lusty barmaids (Lilian Roth) and profaning the name of the king, Louis the XI (O.P. Heggie). Unfortunately for Francois, the king overhears his nasty jabs and decides to punish him by giving him a makeover, slapping him into a Sailor Moon outfit, and making him 'king for a day'– under the promise of a quick beheading once the night is through.
But Francois lives fearlessly and falls for the sheltered Katherine (Jeanette MacDonald). There are various political plots and a decent helping of musical numbers to boot.
The main thing you have to understand about The Vagabond King is that no one, absolutely no one, recognizes Francois after a shave and haircut, and that this is the main driver of the film's plot. Where is Francois? Who is this new guy? And why does he know all of the exact same things Francois knew? Alas, we only have 100 minutes to untie this Gordian knot.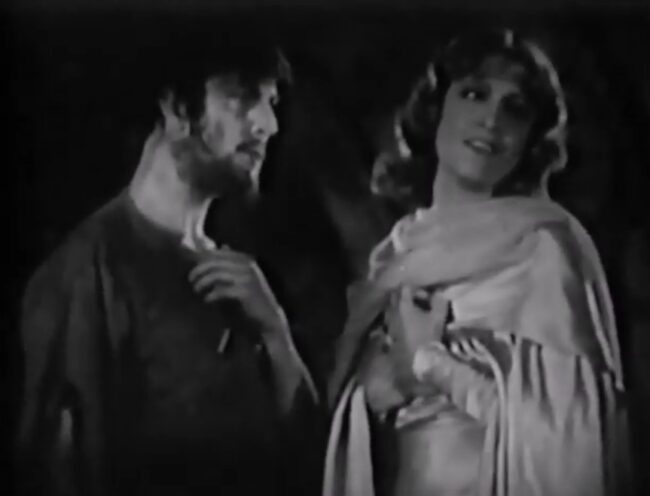 It's a playful fancy, I'll give it that. When we (I) talk about the movies from 1927 to 1930 often being rather stagey, it's easy to wrap a lot into that idea without expounding upon it.
Sure, there's the way that many films of this time have few camera movements, preferring to hang back and capture the scene en masse less we lose out on the spectacle. Vagabond King wisely avoid much of this, putting the camera in among the dirty crowds and moving through duels and dangers. Based a Broadway hit and starring Dennis King, who originated the role on stage, the film, visually, is lively jaunt.
But there's another facet of being stagey that can get glossed over. Many Broadway transplants made their way to Hollywood in the early 30s to give it a go in the talkies, and often the theatricality of their performances is noticeable. King's performance in The Vagabond King is that of an actor on stage playing his role. And for the material presented that's understandable… yet still irritating.
It's not hard to see the difference in performances when you place him next to Jeanette MacDonald, a budding starlet in her second feature film. Her performance is graceful if thankless. More noticeable is a riled-up Lilian Roth, playing a saucy lass whose love for Francois Villon is only matched by her inability to recognize him without a beard; eternal curses!
Despite how little seriousness I'm allowing myself to devote to it, The Vagabond King has a charm and a verve to it that's unusual for many of the musicals of 1930. The songs are actually not bad, which is pretty damn high praise from me on this subject.
While I wouldn't watch it again in this condition, if that restored print of The Vagabond King ever turns up for public viewing, I'll be in queue for it. But ONLY after I figure out who this mysterious Vagabond King is now and what happened to my old pal Francois Villon; the riddles just never cease.
More Images
Trivia, Miscellany & Links
François Villon was a real person, a poet in the mid-1400s in France who gained some renown for his work as well as for his criminal activities.
Villon's life was also subject to other (fanciful) Hollywood film interpretations, including If I Were King (1920, a silent starring William Farnum), If I Were King (1938; a remake adapted by Preston Sturges), and 1956's The Vagabond King, a musical directed by Michael Curtiz and starring Kathryn Grayson and Rita Moreno.
Some contemporaneous reviews:
In what is certainly a first for this website, here's a TikTok review made by Hannah Keefer.
Though Ernst Lubitsch is credited on the film, it seems he only did retakes.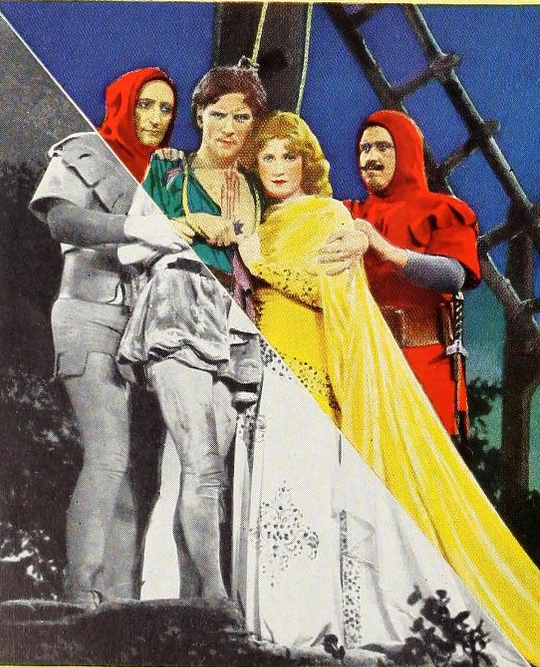 Here's a puff piece about Dennis King from Screenland.
More to Explore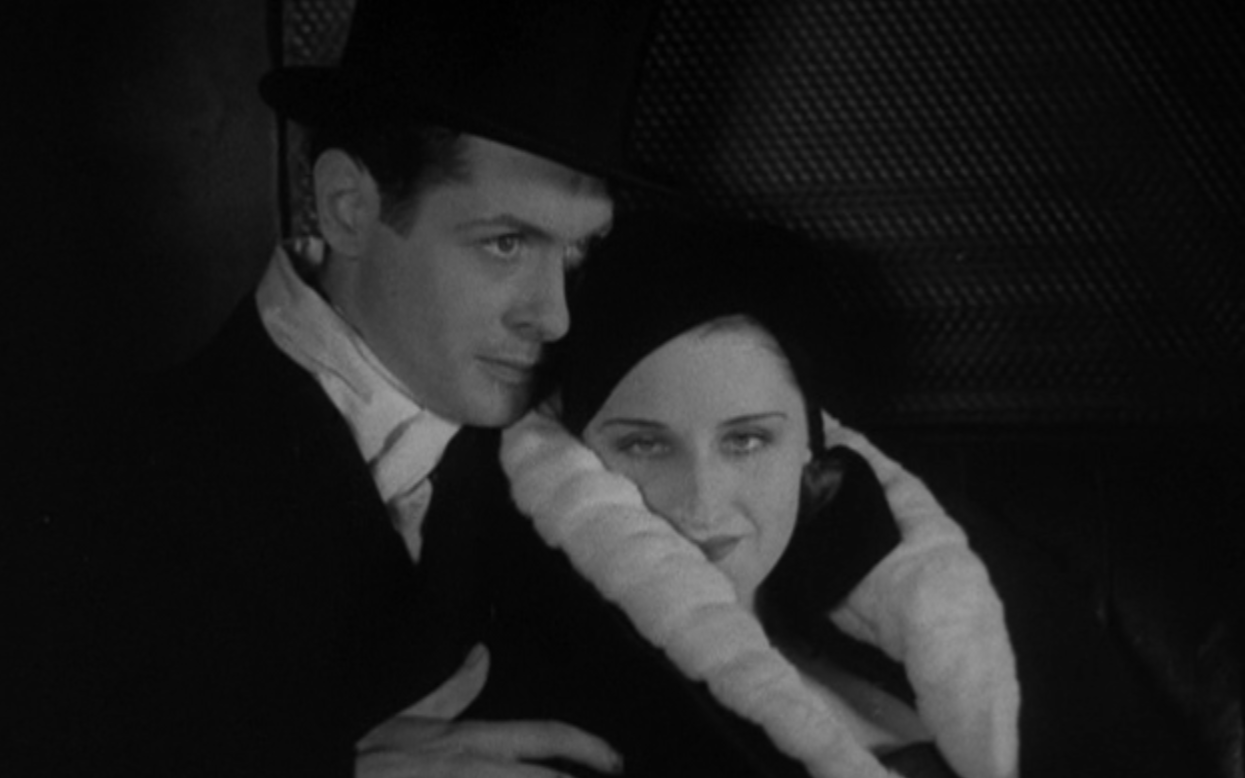 Click to learn more about pre-Code Hollywood, 1930-4, when movies were sexy, smart and sophisticated.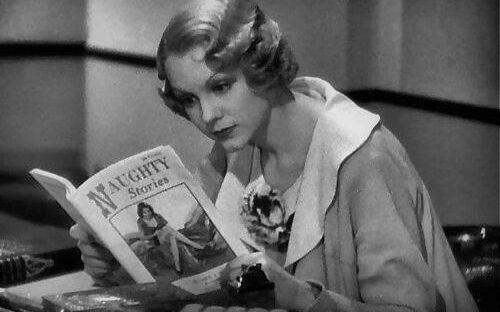 Browse all of the movie reviews on the site as well as schedules and pages that detail the world of pre-Code.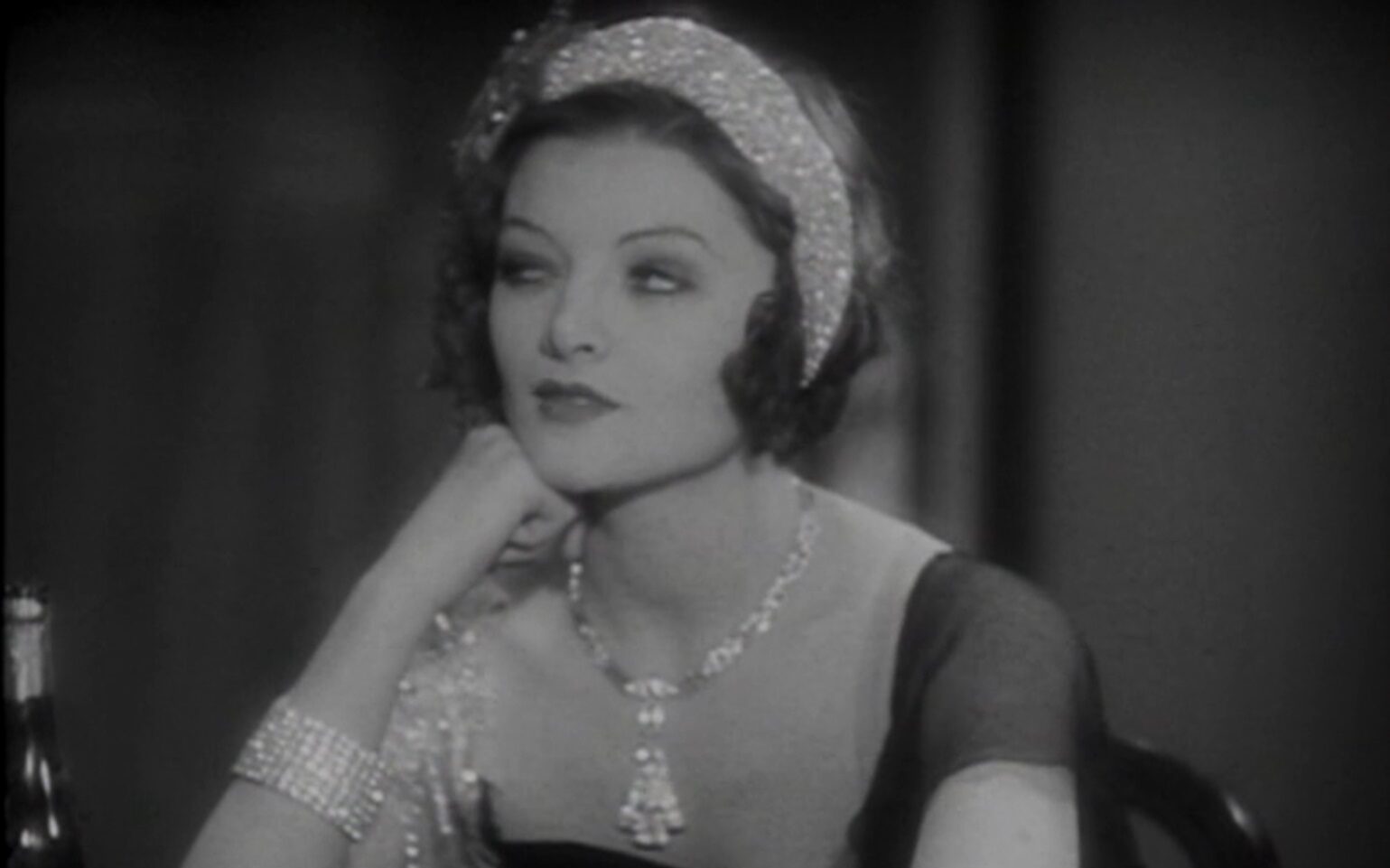 Dig through the pre-Code era through its highlights, its biggest hits, its essential films, and more.