Penelope 'Nep' Newbold Carole Lombard
Bill Hanaway Ricardo Cortez
Dr. Karl Bemis Paul Lukas
Released by Paramount
Directed by Lloyd Corrigan
Run time: 71 minutes
Proof That It's a Pre-Code Film
"It's pretty dull here in Palm Beach– unless you're interested in marriage or divorce." Penelope (Lombard) is a 22-year-old divorcee who's on the hunt for husband #2. Lots of jokes about marital infidelity and the point of getting married ensue.
We're treated to a moment where Lombard is trying to slip out of a slinky gown, only to notice her maid is missing. She rushes in to discover Delia (Frances Moffett) attempting to commit suicide by locking herself in a room with an unlit gas heater running. Delia is trying to end it because she followed Penelope's 'example' too well and is now pregnant.
Penelope marries Bill (Cortez) but finally admits she still loves Karl (Lukas). The way that Bill is removed from the picture is unique, to say the least.
No One Man: Picky, Picky, Picky
"Oh, yes, there's a perfect woman, Dr. Bemis, and there's a 100% man somewhere in the world. I'm looking for the man."
On the sunny shores of Palm Beach, the rich frolic and play. This isn't the story of a madcap farce– that's The Palm Beach Story– but a heavy drama about a woman who wants the perfect man and settles for Ricardo Cortez. Long time readers of the site and most humans in general, I think, can already see problems brewing.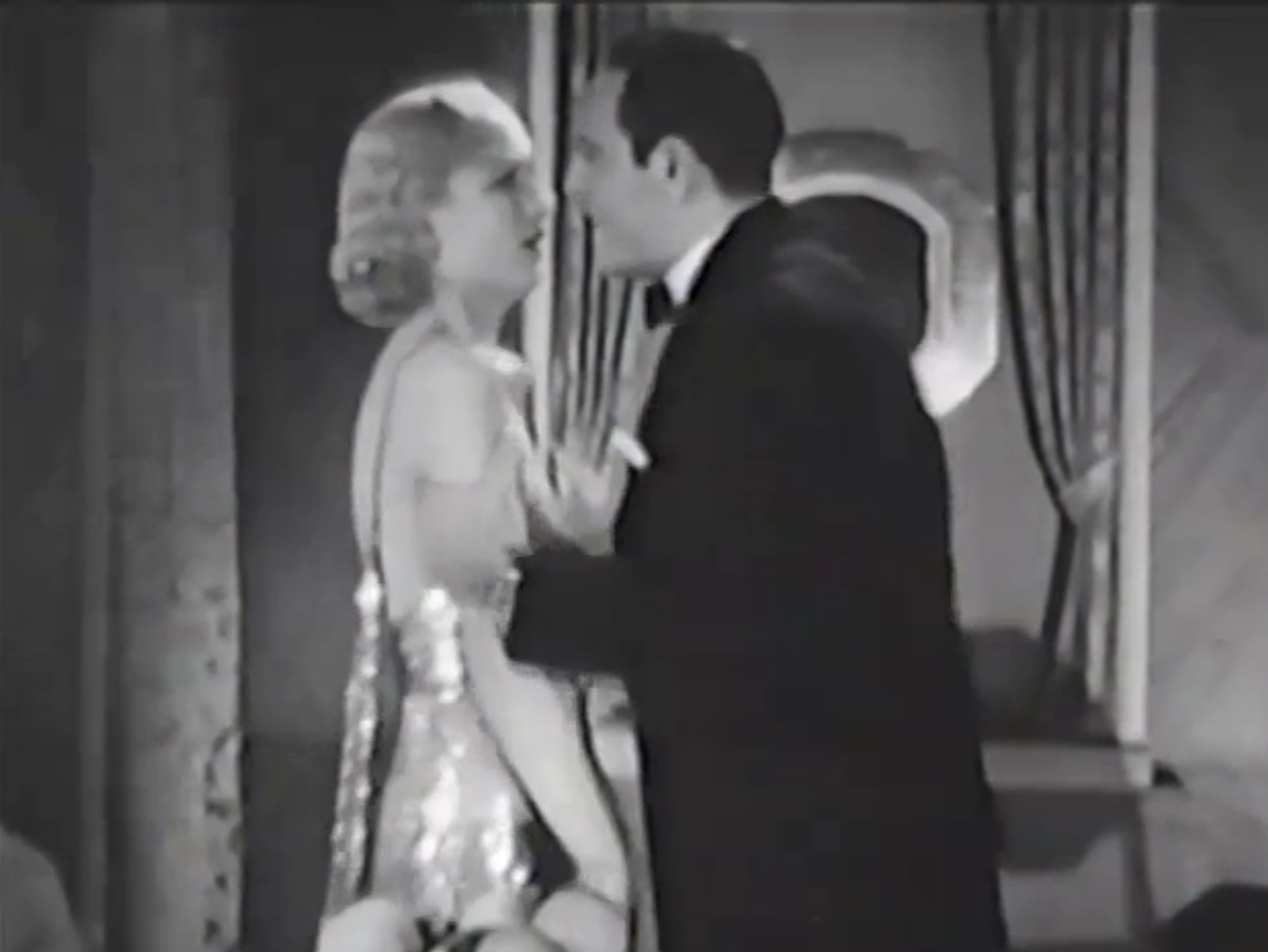 Lombard plays spoiled socialite Penelope 'Nep' Newbold, a carefree kind of gal who changes her outfits often. She treats her potential future husbands with the same regard until the arrival of Dr. Karl Bemis, who is stiff and respectable and a doctor, thus all the things you're supposed to want in a man even if he's as reserved as Lukas tends to be. This contrasts with handsome polo player Bill Hanaway, who is sexy but also maintains his right to keep fellow socialite Sue Folsom (Juliette Compton) around at all times as a sidepiece.
After a frustrated courtship, she agrees to marry Bemis that night and they hurry to get their marriage license. While Bemis has run to grab the minister a few houses down, Bill swoops in and gets his name on the marriage license instead. As it turns out, deciding who you are going to marry moments before the ceremony isn't the wisest course of action, and a year later we find Bill and Penelope miserable and, worse, not sharing a bedroom.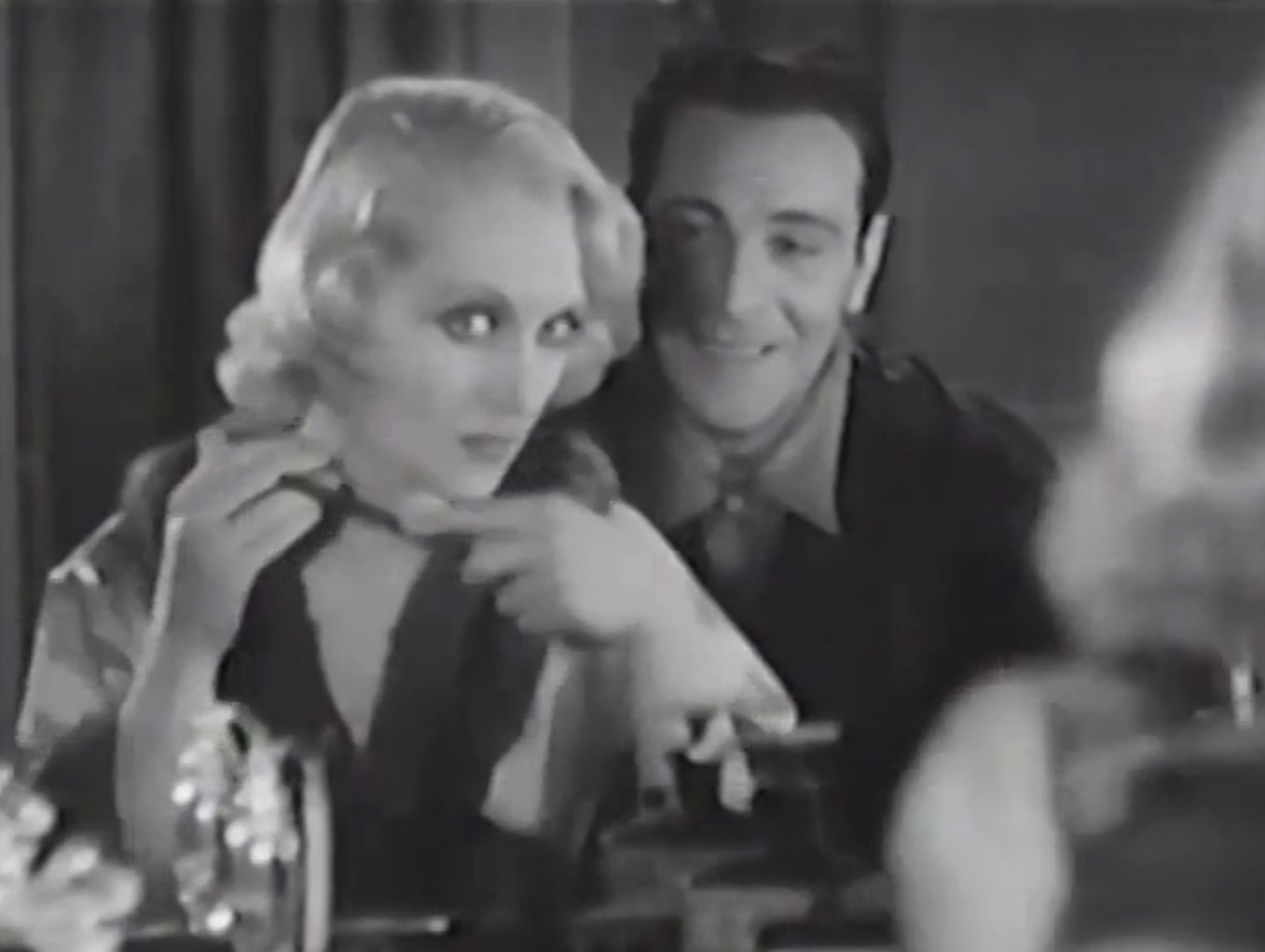 As all of these characters are wealthy beyond the wildest dreams of avarice, they all decide to cruise together. After seeing Karl for the first time in months and seeing how well he's been taking care of Delia, Penelope's interest is rekindled. Bill grows mad with jealousy, but suffers from a minor heart attack after confronting Karl. He hurries to confront Penelope, and almost suffers another heart attack, especially after he tries to force himself on her. Penelope and Karl talk about how Bill is having heart attacks all over the place, and she decides she must resign herself to taking care of her heart attack-prone husband for the rest of his life.
Spoilers.
However, once rebuffed by Penelope, Bill goes to Sue's room. Again turning amorous, he finally dies of a heart attack, making things quite a bit easier for everyone, especially since there were three minutes left in the film at this point. I will admit, though, this movie left me with a very important question:

Yes, dear reader, I did the research, and while I did not see 'getting horny' as a side effect of heart attacks, I did learn you are supposed to avoid sexual relations with your partner for a few months after any cardiac events. If only Ricardo Cortez had had WebMd.
End spoilers.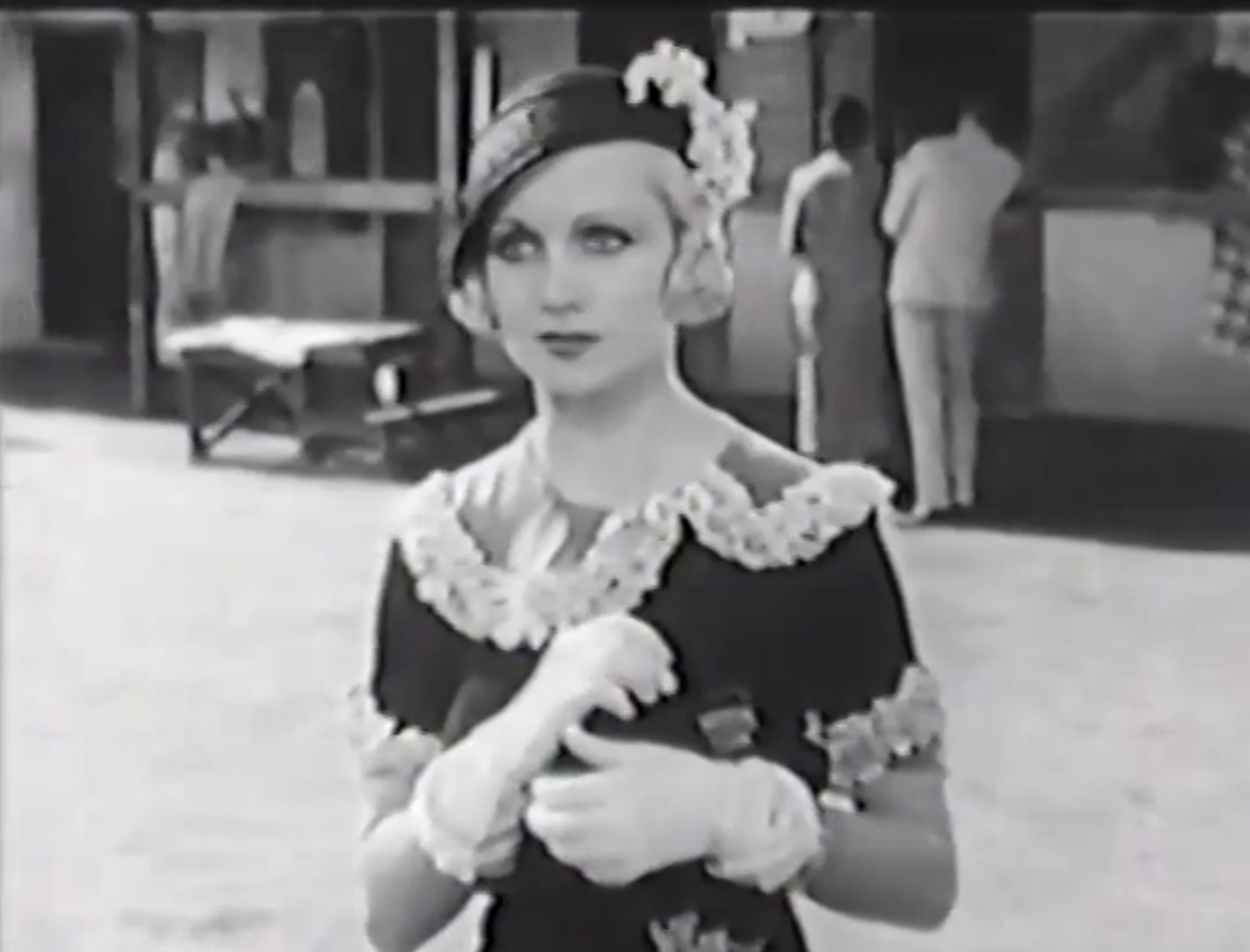 As another pre-Code drama of "ye olde double standard", No One Man is a pretty tame entry that even puts Lombard in a nurse's outfit by film's end to help her 'atone' for… I don't know. Making a bad choice?
There are some pleasing bits to the film; it's always nice just to watch Carole Lombard films. There, I said it. George Barbier, playing her fuddy duddy father, and Virginia Hammond as Penelope's mother have some amusing interplay to keep the film from drowning in its own cliches. And I like Paul Lukas, but usually more when he's being a bit mysterious and dangerous and not just a stiff foreigner who has no personality.
I really wanted to like No One Man, but it's a pretty dull piece of work despite the enjoyable ingredients. I'd say it's a safe 'skip' for anyone besides completists, and I'd also say, please, for the love of god, wait at least an hour after a heart attack before having sex. Thank you.
Screen Capture Gallery
Click to enlarge and browse. Please feel free to reuse with credit!
Other Reviews, Trivia, and Links
Andre Sennwald in the New York Times lambasts the film, calling the drama "not intelligent, or dramatic, or even amusing." He adds dryly, "As the silken heroine, Carole Lombard is required to exhibit some extraordinary psychological reactions."
Lantern was down the day I wrote this, and it's a pretty obscure release, so this is all I've got!
Awards, Accolades & Availability
More Pre-Code to Explore