Larry Wayne
Lew Ayres

Sheila Barton
Maureen O'Sullivan

The Big Guy
Edward Arnold

Released by Universal
Directed by Tay Garnett
Run time: 78 minutes
Proof That It's a Pre-Code Film
Larry Wayne (Ayres) runs a popular Winchell-esque gossip column that runs on the front page and spills everyone's tea. He outs a pair of socialites as living together and exposes a gold digger, which leads to a suicide– and this is just the introductory montage!
Larry then has a visitor at his office he sucker punches, steals their gun, and snarls, "the girl you're engaged to marry is a kept woman."
The film's plot is heavily reminiscent of the Lindbergh baby kidnapping seven months earlier which had captured the attention of the nation, though here the child here is a young adult.
"Hey, Wayne, I've got my wife with me tonight. You can print that."
"I will– it's news!"
Wayne roams through the city's speakeasies and nightclubs. One show features scantily clad dancers with a female black dancer in the lead who even trades some patter with him.
To offer proof of life, a gang kidnappers send their victim's underwear to the newspaper office.
Ayres throws a punch along with a, "Why you son of a bi–"
As means of farewell, Sheila receives a firm slap on the rear.
Okay, America: Gossipy Good Guys

"Okay. I got one favor to ask of ya first. Let me write a request to be cremated, taken up over New York and thrown to the wind. With my ashes blowing into every corner of the city, can you imagine the stories I'd gather for a column?"

Boy, Lew Ayres. Let me tell you. After All Quiet on the Western Front in 1930 and becoming a star almost overnight, it's safe to say that neither he nor Universal had an idea of what he was supposed to be on screen. They went the gangster route in Doorway to Hell, the romantic leading man route with Up for Murder, the pugnacious underdog in Iron Man, and there are even a few other movies of his from this period I haven't seen… but they don't really work.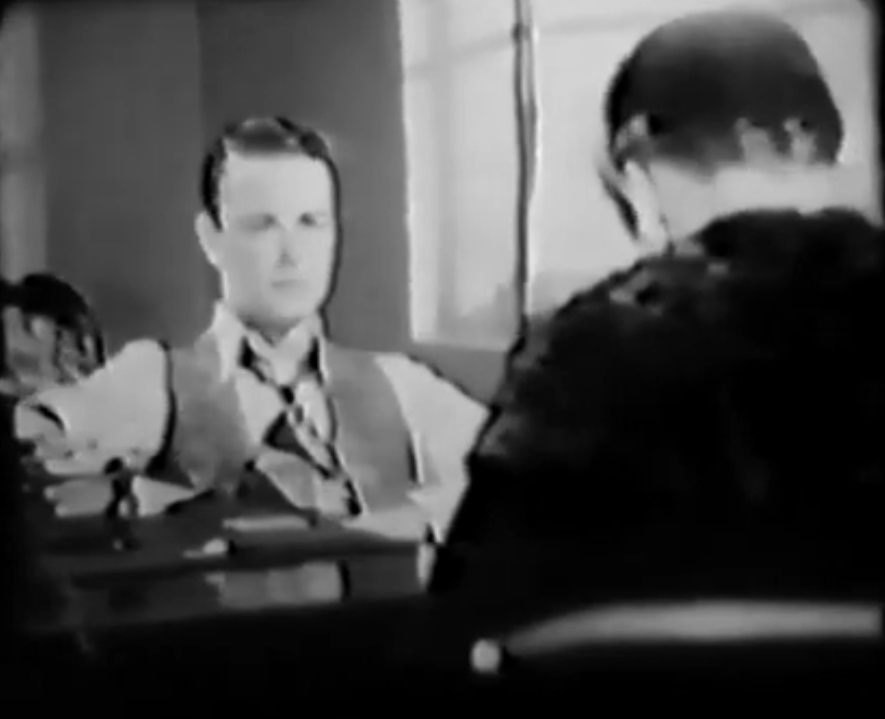 Ayres has these bright, sparkly eyes that don't at all give him the kind of edge that the Cagneys and Gables of the time trafficked in, but neither is he as versatile as your Chester Morrises or John Barrymores. But he's also not as bland as your Conrad Nagels. So what is he? While he would eventually settle into a Ralph Bellamy-ish existence, this film tries to make him Lee Tracy, which I think we can all agree is kind of a crazy choice.
But I liked it! Ayres is Larry Wayne, the great gossip of the Great White Way for the newspaper "The Daily Blade". His column makes the front page, culled from nightclub waiters, drunks, and butlers. His bosses hate him because he's so popular and so do plenty of other people for all the dirt he dishes. He has the standard-issue loyal secretary, Sheila (O'Sullivan), who has the standard-issue crush on him.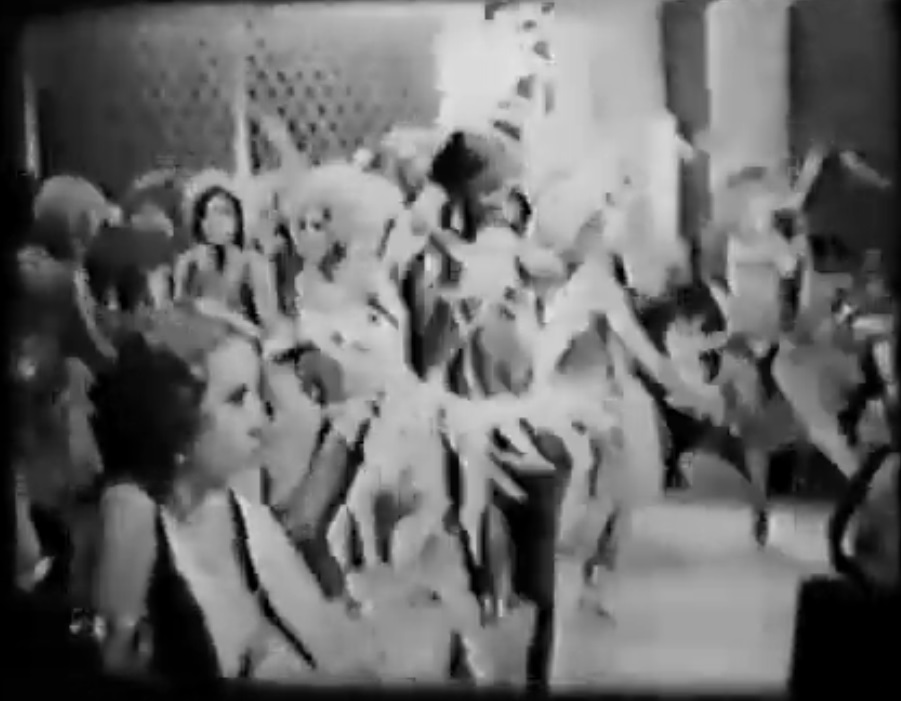 Most of his time in Okay, America is centered on uncovering the gang behind the kidnapping of socialite Ruth Drake (Margaret Lindsay). His network leads him to retired bootlegger Mileaway Russell (Louis Calhern), who promises to exchange the girl for $100,000. Wayne digs up the money, but is double crossed– it turns out that Duke Morgan, 'the Big Guy' (Arnold), is going to continue to keep the girl hostage until the President agrees to drop many of the charges levied against him and his criminal empire. Now it's up to Larry to call upon the President and save the girl's life.
Plausibility is far from the strong suit of the film, especially with Lew in the lead, but it is fun. Besides all the typical tough guy antics, the film is rife with some great lines and byplay. The cast is also excellent, with Walter Catlett having a nice comedic bit as the City Editor, AKA 'Lucille', who doubts Larry at every twist and turn. Edward Arnold, in his first big film role, eats up the screen as the braggart who thinks he can pressure the President to play ball with him and spends his downtime ragging on Charles Dickens.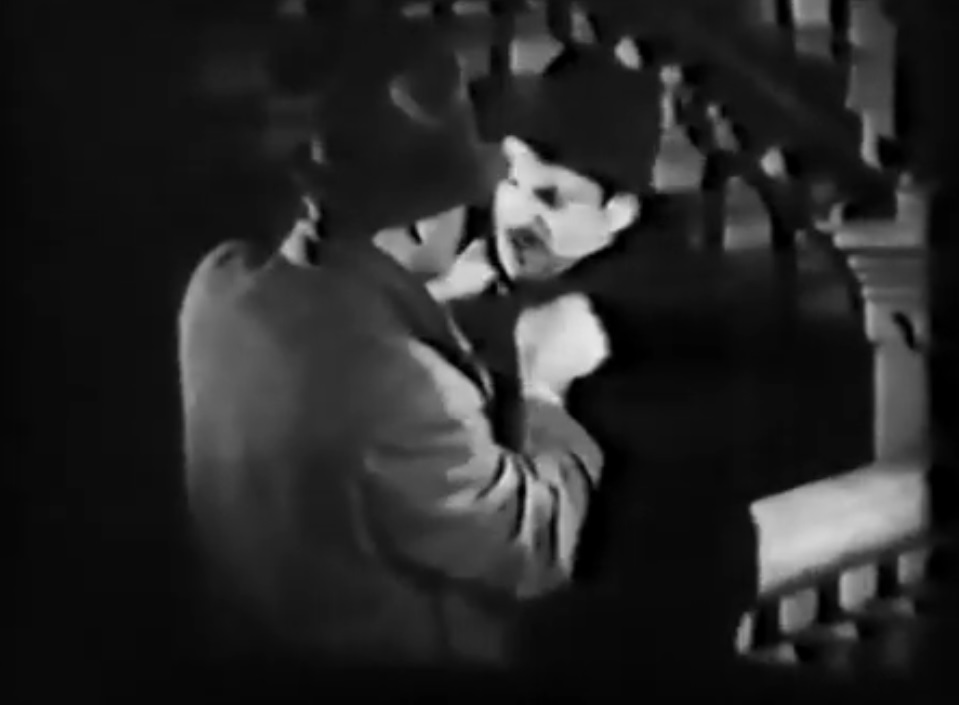 What I like about this and another similar Universal title, 1932's Night World, is that they really delve into the microcosm of early-30s New York, rife with vice and sin. There are lots of touches, from the diversity of the bit players to the lines from Mileaway that imply that he joined up in the kidnapping because he lost all his money in the 1929 crash. Wayne's personal credo is clearly a belief in using truth and shame to keep the bad guys in check, noting with some immediacy, "If Americans can't live safely in America, it isn't much of a country."
Spoilers.
This attitude plays into the film's finale. The President, viewed in shadows with reverential omnipotence, solemnly announces that "The United States does not negotiate with criminals." Larry goes back to Drake and lies, saying the President will dismiss the charges, securing the girl's release. But once Larry reveals that he lied to Drake, he goes a step further and murders the gangster.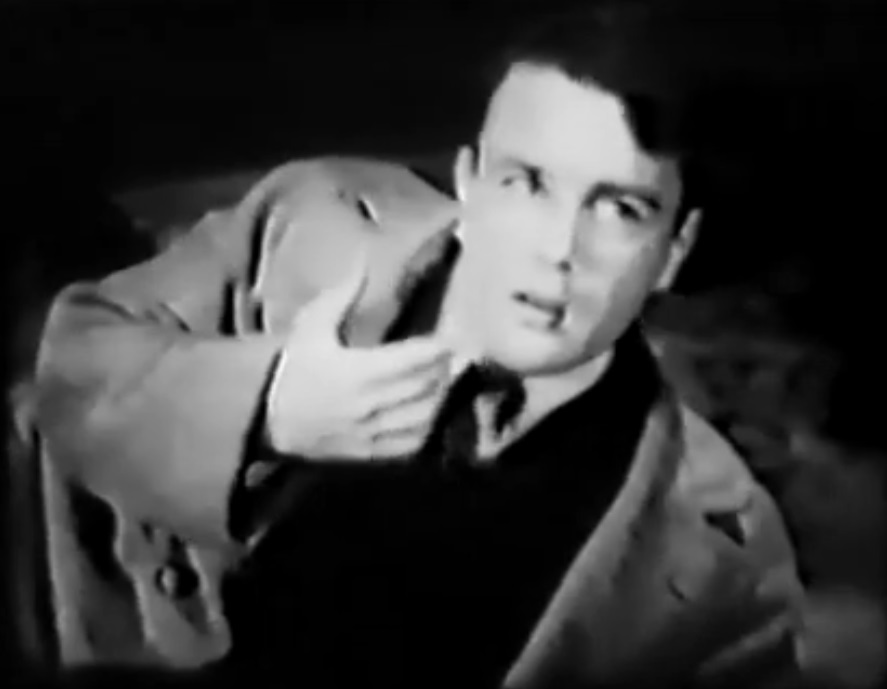 This scene, where Ayres calmly puts a pillow over the gun and fires while a room full of gangsters party in the next room, is another interesting highlight for how much it advocates vigilante justice. (It was also the subject of some controversy; check out the Trivia below.) For his trouble, Larry is gunned down at the end in the middle of a radio broadcast, fighting for truth, justice, etc, with his dying breaths.
It's a fascinating take on the muckraker, making him a patriot and do-gooder in the face of hapless police bungling and a federal government reigned in by an outdated sense of a higher moral duty. In a country ruled by crime, where everyone is on their own, who are your heroes?
End spoilers.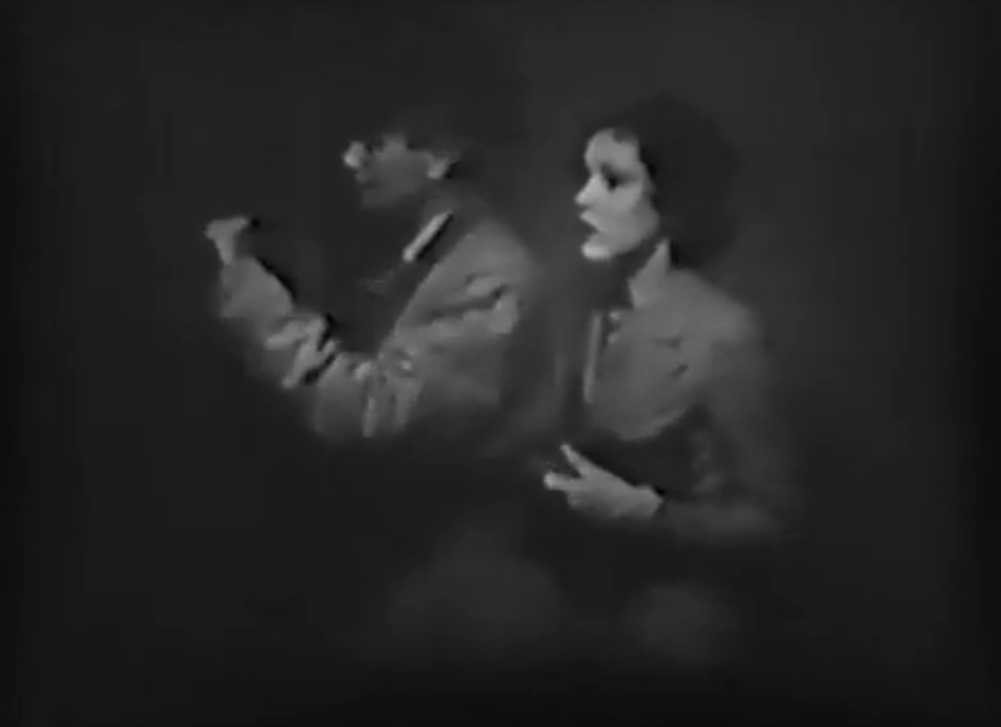 While Ayres isn't the best kind of leading man for this material, he is still laid back and charming, and the rest of the film has enough interesting nooks and crannies to be worth a watch. O'Sullivan's part is a bit below her, even this early in her career, and the movie can't quite figure out how to make the romance angle work. The film also slows to a crawl around the time the President shows up, which is a bummer after such a suspenseful mystery up to that point.
That accepted, Okay, America is an interesting examination of the real power players in America, told with the grit and verve that often matches a Warners production of the time. And, it must be said, Lew thankfully went on to bigger and better things.
Other Reviews, Trivia, and Links
According to TCMDB, the film was originally written for it to actually star popular newspaper columnist Walter Winchell. He returned to New York and Ayres was cast in the part. "Okay, America!" was Winchell's catchphrase.
Here's the parts of the film that were cut in New York as per What Shocked the Censors (spoilers, though it may not make much sense without having seen the film):
From Photoplay, a story from director Tay Garnett explaining why Lew puts a pillow over his revolver late in the film. I had assumed the pillow was to muffle the sound of the gunshot to the party-goers in the next room, but Garnett alleges it's because of trouble with censor boards. I'm curious if this is an excuse he created to cloud the idea of muffling a gunshot which would violate the Production Code rule about not demonstrating to the audience how to commit crimes. Interesting.
Picture Play magazine actually does a comparison between Okay America! and Blessed Event and, to use modern parlance, they pretty much just murder Lew Ayres.
Here's a Photoplay interview with star Lew Ayres from 1932 where he atones for his weak output from the previous two years, blaming his hobbies like sculpting, star gazing, and rock collecting for why he was seen as so snooty and disagreeable around Hollywood. Uh huh.
Meanwhile, Photoplay gives the movie a good review:
Just for laughs and giggles, I want to point out that no one on the internet actually agrees on this movie's title. On IMDB it is Okay America!, on TCMDB it is Okay America, on YouTube it was listed as Okay, America and on Letterboxd it is Okay, America!. The film's actual title card is Okay America!, no comma but with an exclamation point, and that is what I went with for this review. I'm sure everyone can sleep better at night now.
Awards, Accolades & Availability
A rather obscure Universal release, it's popped up on YouTube in the past.
More Pre-Code to Explore