Sally
Leila Hyams
Tom
Reginald Denny

role
Lilian Bond

Released by MGM
Directed by Charles Reisner
Run time: 73 minutes

Proof That It's a Pre-Code Film
"You were a blushing bride– and what blushes!"
"Awright, I'll go around without a stitch of clothes! Without a stitch of clothes! Like Lady Godiva! Just buy me a horse!"
"I value my freedom as much as you do!"
Two naughty girls show up at Tom's mansion and pout when they're told they have to wear swimsuits in the pool.
"Do you play?"
"Not on the piano, but get me on the sofa…"
Stepping Out: Foot Loose

"And the funny part of it is– I love my wife! It's kind of a strange thing to say to a girl you just enjoyed kissing."
The reason I like to research these pre-Codes I watch is that I learn interesting tidbits of information that I can sometimes parlay into looking like actual knowledge. For example, Stepping Out is based on a Broadway show that lasted 24 performances.
For me, 24 performances doesn't sound that impressive. If I'm investing in a property to put on the big screen, I want something that was on the stage forever, like Cats. Er, scratch that. Like Phantom of the Opera.
You know what? On second thought, shorter runs are fine.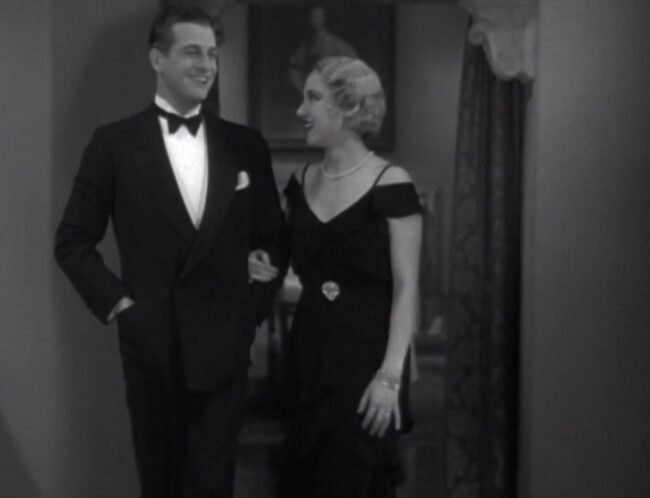 Stepping Out's short run does seem to indicate it wasn't picked up because of any remarkable success, but because this is 1930/31 and the talkie revolution is gulping up every available stage play to throw onto the screen.
Perhaps part of the problem is that the plot contains many of the classic elements of bawdy 1920s farce: two married men who want to have a night out with sexy young showgirls, a secret agreement that gives their wives control of their money, and the unexpected early return of said wives sets the course for tables to be turned. I know I've seen this story before in another pre-Code or silent picture– I can't remember the title of it, but I can suffer with the pain of unknowing.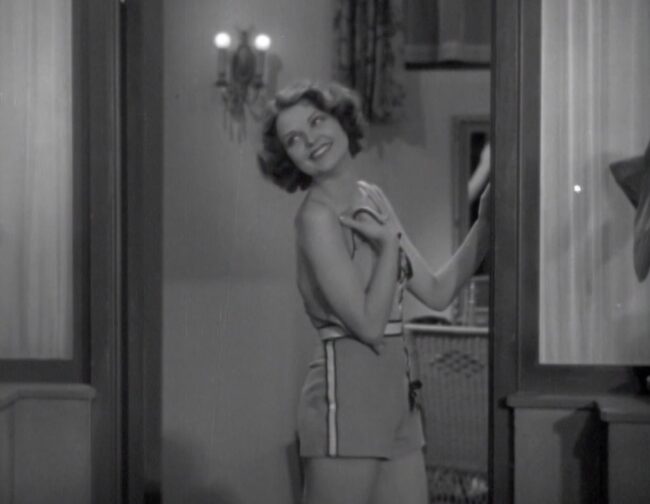 The wives head to Mexico to spend their husband's money, but find themselves entreated by a pair of gigolos, one notably being MGM's default comic persona of the time, Cliff "Ukulele Ike" Edwards. Ukulele Ike even metes out a "Frankie and Johnnie" parody just so we can fit a musical number in this early 30s picture.
Never before have I watched a movie where I've so eagerly awaited the appearances of Ukulele Ike. They even stop making sense after a certain point– he was under one wife's bed for no reason late in the film, just to give the scene some kind of an ending.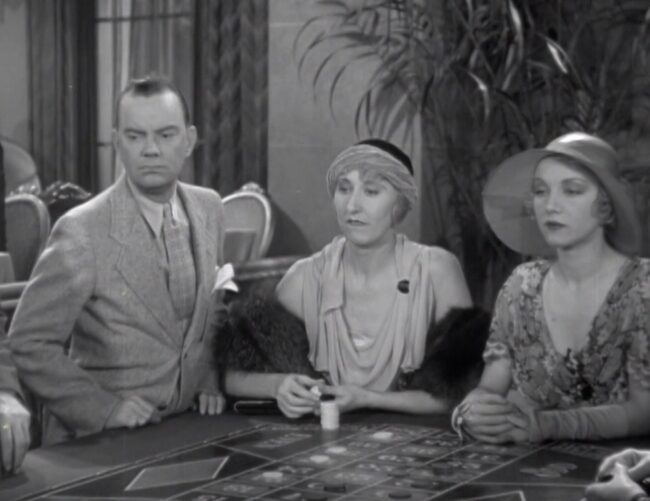 Stepping Out is a pretty obvious Broadway transplant, with long scenes on single sets that are often done in long shots so the actor's physicality can be showcased. Unfortunately, director Charles Reisner neglects closeups or any camera movements– most likely because of the primitiveness of sound recording at the time– but it kills at energy the film's comedy tries to muster.
That being said, the script does contain a few nuggets of wit, coming often from Sally (Charlotte Greenwood), a lanky actress who delivers putdowns with aplomb. Lines like, "You're not fat– you're just exaggerated" or "A racetrack is no place for a jackass" might spark at least smile before the film returns to people running around the set and making loud noises in hopes of convincing you your night out has been spent wisely.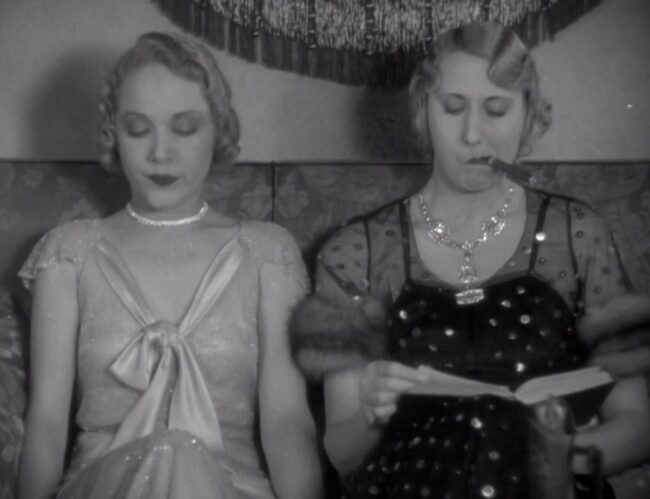 Greenwood gets the best lines, while Reginald Denny and Lilian Bond, as the husband and the showgirl who goes after him, have the closest thing in the film to any kind of chemistry. Both light up their scenes, but it's easy to see why Denny moved on to being in more supporting roles as daffy and sweet best friends as his persona is simply too darn nice here– early in the movie he apologizes for committing adultery with the woman he's committing it with, which doesn't exactly demonstrate a lot of initiative on his part.
Stepping Out isn't an excruciating pain to sit through, but, like a lot of movies from 30/31, the clunkiness of the film technology overshadow much, if any, good contained. This is a stepping stone movie, one that helps to show us how lucky we've been to get much, much better movies than this.
Screen Capture Gallery
Click to enlarge and browse. Please feel free to reuse with credit!
Other Reviews, Trivia, and Links
According to studio publicity material, Buster Keaton's Beverly Hills home was used as a background for exterior shots, as was Reginald Denny's ranch and John Gilbert's cactus garden.
Fellow MGM star Marion Davies gets a namedrop here, and future MGM-icon Tarzan gets a namedrop as well.
Movie Magg has a more detailed plot breakdown, if you want it. Their summation:
Stepping Out is a one-joke movie and the one joke gets pretty tiresome about midway through, but it's still a clever little film and a great showcase for Greenwood, who gets top billing and mostly dominates the movie even though she gets very little comedic support, especially from the dull actor playing her husband.
Awards, Accolades & Availability
More Pre-Code to Explore