Like
Stats
Starring: Kay Francis, Roland Young, Alan Dinehart, Gloria Stuart, Marjorie Gateson, Allen Vincent, Adrienne Dore, and Louise Beavers
Directed by: Archie Mayo
Released by: Warner Bros.
Runtime: 59 minutes
Release date: June 4, 1932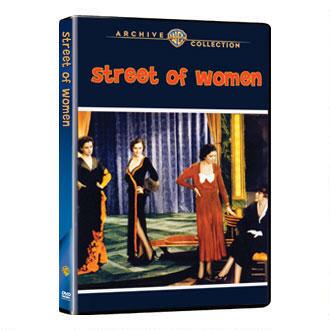 Proof That It's Pre-Code
Another pre-Code film where a male main character's obsession with erecting a large skyscraper would seem to be symbolic of something.
A man has been having an affair behind his wife's back for three years.
Natalie Upton (Francis) is a fashion designer and runs her own boutique in New York.
The relationships in this movie are interconnected and almost-incestuous. Ever wanted to be both Kay Francis' stepdaughter and her sister-in-law? What greeting card is connected with that? I am frankly unsure!
Street of Women: Our Way or the Highway
"Behind every skyscraper is a woman. You dress them up to make them beautiful, then some poor fella comes along to lay a skyscraper at their feet."

"Oh, I see. So that's the way it works, is it? All those streets lined with skyscrapers were built by women. What about the alleys?"

"A woman."
The Baldwin Building will soon be New York's tallest skyscraper, all thanks to the drive and verve of Larry Baldwin (Dinehart). What no one knows, not even Baldwin's close friend Link (Young), Larry's drive has come from his torrid three-year affair with Natalie Upton, a successful designer who takes no small pleasure watching the Baldwin building grow bigger day-by-day.
Larry is in a loveless marriage with Lois (Gateson), who only sees the world through the lense of the social jungle. Larry and Lois have a daughter, Doris (Stuart), who loves her dad greatly. Unfortunately, unbeknownst to neither Larry or Natalie, Doris has gotten double-super-secret engaged to Clarke (Vincent), Natalie's beloved younger brother. When Larry makes the moves to end his marriage and publicly consummate his relationship with Natalie, fireworks fly as Doris and Clarke are scandalized, Lois attempts sabotage, and the fate of Natalie's happiness and Larry's massive building lays in doubt.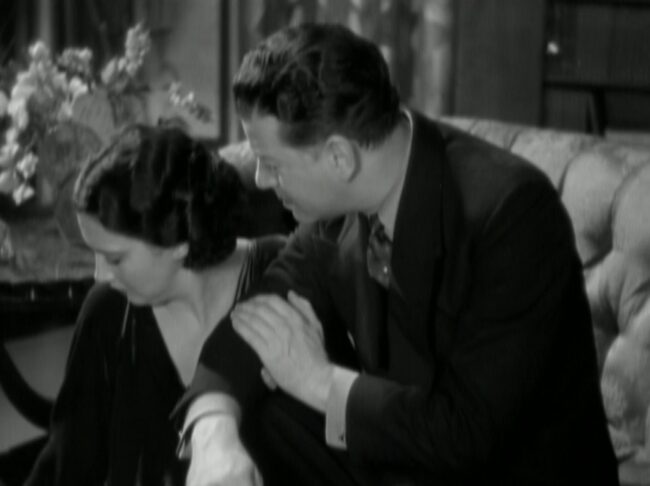 Seeing Mary C. McCall's name in the opening credits was a huge tip-off; the screenwriter, who would become president of the WGA twice starting in the 40s, would soon achieve fame as the force behind the first entries in MGM's Maisie series. Her movies often deal with the place of women in the world, dissecting noble sacrifice and the hearts' desires.
Many of the pieces she establishes and toys with in Street of Women feel familiar, too, to anyone who has seen a Douglas Sirk movie, pitting generations against one another in order to determine who has the more demanding rights for happiness. The selfishness of youth versus the selflessness of adults, who is allowed to sacrifice what and when. Everyone becomes intensely myopic, all dead set against what would bring them the greatest pleasure in a pitiable circle of trying to make one another happy.
I always find this kind of drama deeply satisfying because, in my experience, it is the most common. Even Lois, who could be seen to be the villain for her cold attitude towards her family, is clearly behaving in the same parameters as the other characters, only lacking in the adult sympathies that denote the maturity of Natalie and Larry. By late in the film, where Natalie becomes a literal stand-in for Lois as Doris is on the brink of death we see how malleable these roles become.
And that speaks to the film's central metaphor (and its rather uncouth title) where its the sacrifices of quiet, noble women that have built the world. This perspective is old fashioned to the modern viewer but matter of fact at a time when women were kept out of the structures of power in the world. Street of Women goes so far as to indicate that without this support, there would be nothing; as Larry is only a force insomuch that Natalie propels him to strive for greatness, the 'streets' of monuments these men built aren't there as tributes to the women but the result of their necessary puppetry.
Street of Women serves as a strong 'weepie' vehicle for Kay Francis. Besides the fact that Francis is in a new, stylish frock every time the camera cuts back to her, she also gets to tear up and fret often enough you can feel her squirming her way through the wringer. Alan Dinehart is fine, and Gloria Stuart, in her first screen role, feels like she needs to build up some experience. Louise Beavers playing Natalie's maid gets a little more to do than usual in her role, which is nice. Outside of this, Gateson and Young both sink into their parts with relish.
Young's Link is really the lynchpin of the film, in love with Natalie but wholly unaware of her romantic entanglement with Larry. He proposes often and offers her a loveless marriage simply so he can support her. And Roland Young, so charming and sweet, sells it, especially at the end of the film where it's his clever badgering and unspoken sacrifice that wins the movie its ending.
Street of Women is a strong melodrama with its many strange relationships and charming leads keeping the film from devolving into simple solutions and platitudes. And its treatment of extramarital relations as something not just beneficial but more righteous than the original family structure remains daring to this day.
More Images
Trivia, Miscellany & Links
Adapted from the 1931 novel The Street of Women by Polan Banks.
Kay Francis' second film at Warner Bros. after Man Wanted. This is Gloria Stuart's first acting role; she would star in a number of pictures at Universal and famously be nominated for an Academy Award for 1997's Titanic.
Michael Ohanlon at Kay Francis Films calls this one of his favorite of her pictures, noting that Kay, "is a working woman, wears great clothes, is photographed beautifully, and of course she suffers relentlessly until the final reel." (Kay Francis Films.)
This is one of the all-too-rare pre-Code Christmas movies, with Kay Francis staring wistfully at a wreath for a bit and receiving a present from Roland Young.
Mordaunt Hall's review in the New York Times noted, "[Street of Women] has several cleverly composed scenes and praiseworthy acting". (New York Times.)
More to Explore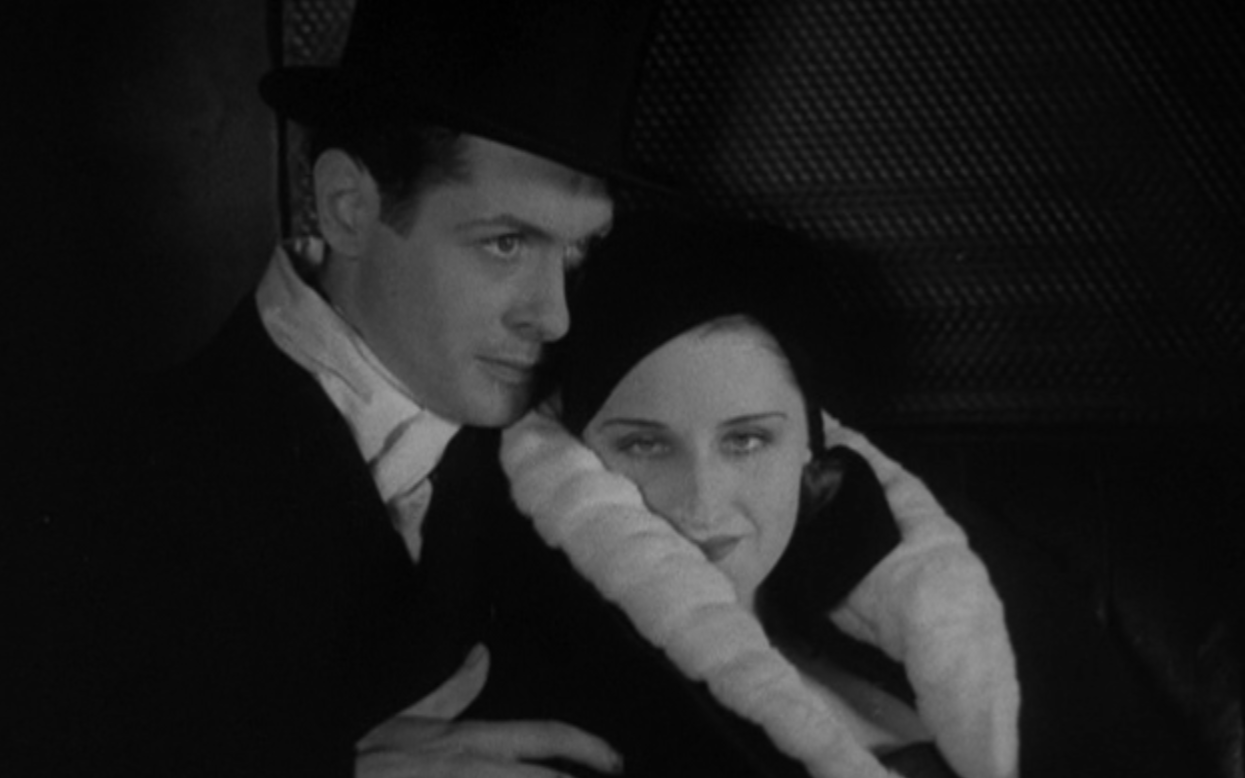 Click to learn more about pre-Code Hollywood, 1930-4, when movies were sexy, smart and sophisticated.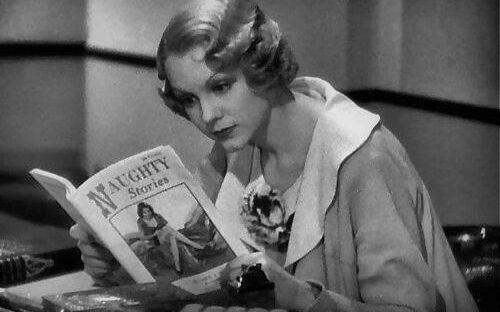 Browse all of the movie reviews on the site as well as schedules and pages that detail the world of pre-Code.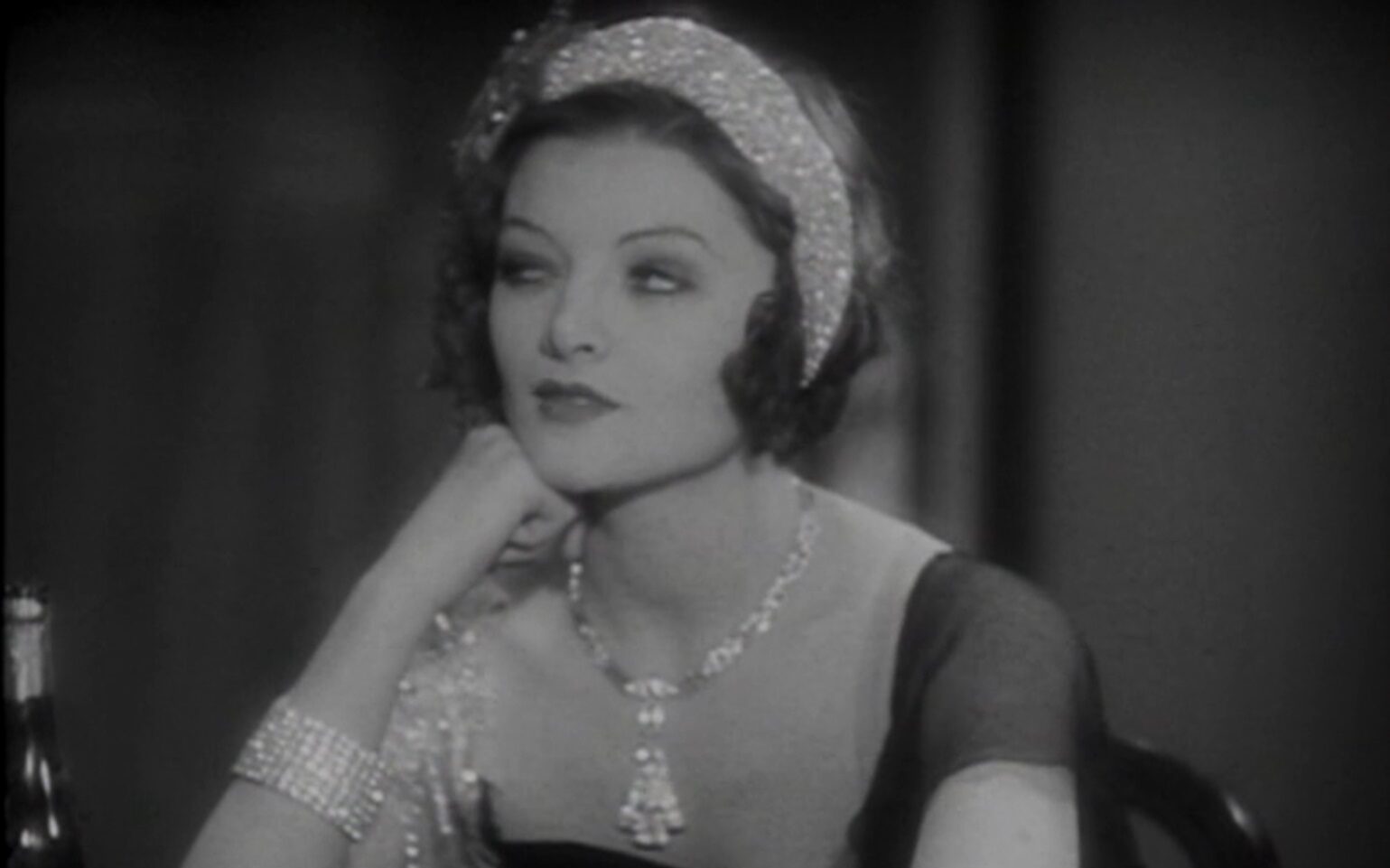 Dig through the pre-Code era through its highlights, its biggest hits, its essential films, and more.
Follow Us on Social Media