Calvin
Joe E. Brown
Ruth
Ginger Rogers

Oscar
Spencer Charters

Released by Warner Bros.
Directed by Ray Enright
Run time: 70 minutes

Proof That It's a Pre-Code Film
Joe E. Brown ends up in a Jewish deli and gets yelled at in Yiddish.
In one interesting (read: odd) moment, Brown's cowboy yells 'whoopee' to a line of cowboys only for them to respond in kind, except they're wearing lipstick and have a lisp.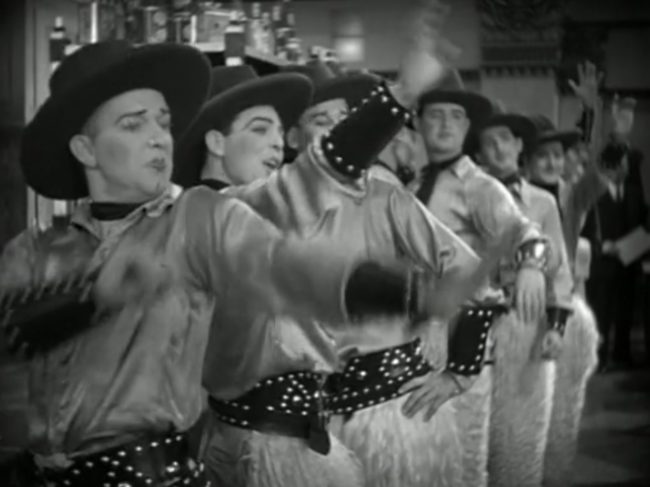 A running gag late in the film involves a Nat Pendleton thinking that Brown is shacking up with his wife behind his back.
The Tenderfoot: Yeehaw
"That show was so bad, if they take to New York, they'll have to embalm it!"
It's, uh, hard to write right now. Since this review is going to be stuck on the internet until the day I decide to revisit this movie or this site goes down (most likely the latter), I should note that this is being written in March 2020, when the entire state of California is under lockdown. TCMFF has been cancelled for the year. I will be spending the foreseeable future working from home for both of my jobs, while also taking care of my kids solo.
Anyway, there's a lot on my mind, which unfortunately doesn't leave much room for innocuous Joe E. Brown comedies. The Tenderfoot features the big-mouthed comic as a Texan who arrives in New York City looking to invest his hard-earned dough in something. He ends up putting it in a play after seeing secretary Ginger Rogers just looking adorable.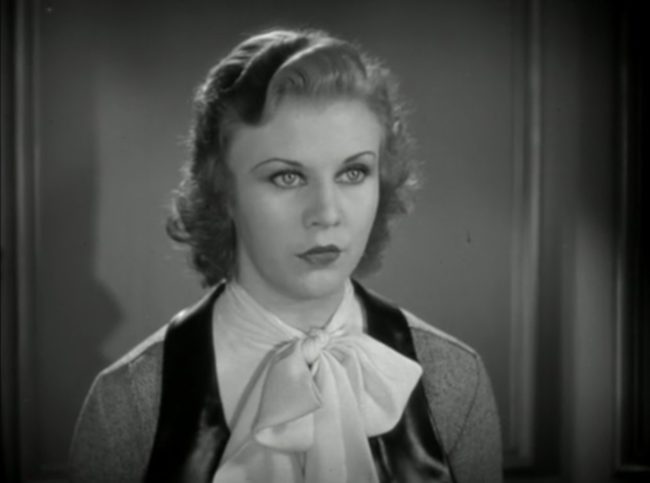 The melodramatic show is a big flop until Brown decides to put everyone in the wrong period costuming, turning it into a satire and selling out. This means of course the mob hears that the movie is about to run out of plot and decides to shake Brown down by kidnapping Rogers. But Brown has a pair of six shooters and a mean glint in his eye…
The Tenderfoot has a couple of amusing moments up front as the audience is left guessing to the intelligence of Brown's character and watching him adjust to life in the city. Ginger Rogers, still with her early-30s dark hairdo, only a lucky break away from Anytime Annie and the big time.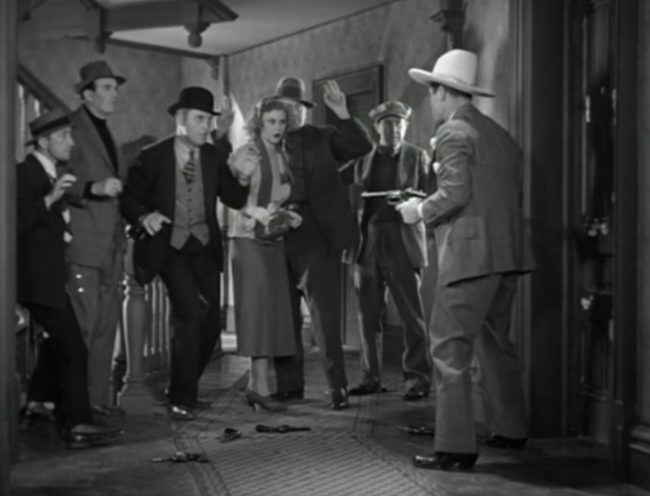 I don't remember the rest. It was fine– I think Brown and Rogers have a good chemistry that would later carry over well to You Said a Mouthful and make their collaborations some of Brown's better vehicles.
Anyway, off to restless dreams of a better tomorrow. Uh, have a nice day? I'm getting really bad at ending these things.
Screen Capture Gallery
Click to enlarge and browse. Please feel free to reuse with credit!
Other Reviews, Trivia, and Links
TCMDB goes into Ginger Rogers' career and this movie's impressive pedigree:
The Tenderfoot may have been a fairly routine comic programmer for First National Pictures (owned by Warner Brothers), but it had a rather impressive pedigree. The story was based on a play by no less than George S. Kaufman, at that time the reigning king of Broadway playwrights. Under its original title, The Butter and Egg Man, it ran for 243 performances between September 1925 and April 1926. It was Kaufman's first solo playwriting effort, after several years of collaborations with Marc Connelly and one play co-written with Edna Ferber. Kaufman chose familiar territory for his comic story-the mounting of a Broadway production. The title came from a phrase attributed to notorious Manhattan nightclub owner and actress Texas Guinan, which came to mean any nave out-of-towner with a big bankroll and the willingness to spend it.
Variety notes that the problem with the film is it relies on Joe E. Brown's bag of tricks rather than any cleverness from the script.
Awards, Accolades & Availability
More Pre-Code to Explore